Make the most of your international talent
With the help of LYS you can create a more inclusive workplace.
Do the work tasks require certain language skills that your foreign employees lack?
Customised books and learning material
With more than ten years' experience of teaching and producing textbooks and other course material, LYS is a safe choice if you are looking to improve Swedish language skills at your workplace.
We always have applicability and authenticity in mind.
Do you need to communicate more effectively with international colleagues, partners and clients?
Adapted text material and communication for readers and users with limited Swedish language skills.
Production, editing and reviewing of international documentation as well as external communication. We build our work on your readers' existing skills and reference systems to create texts that engage.
Do you feel unsure on how to optimise collaboration and communication between international and Swedish co-workers?
Our lecturers speak for Swedish, international as well as mixed audiences.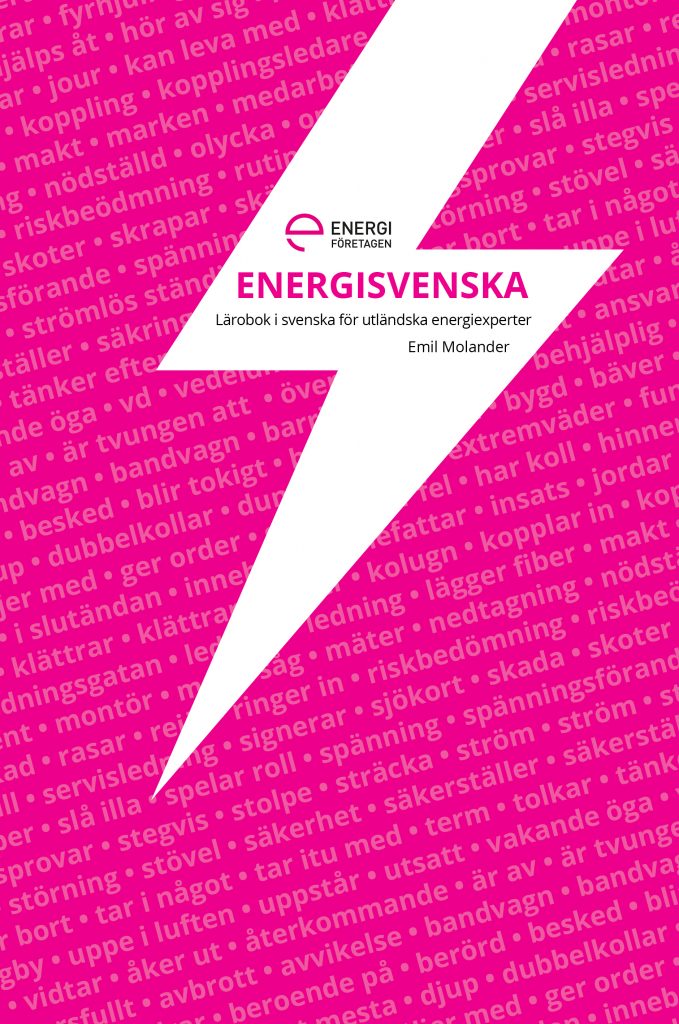 Energisvenska
In collaboration with the umbrella organisation of Energiföretagen, LYS has produced a learning material in professional Swedish for international energy professionals.
You can read more about the book on the website of Energiföretagen.
Why a whole book?
Vocabulary lists and translations are great, but a qualified professional needs much more than a list of nouns in order to communicate professionally. In fact, single words are, in general, rarely a source of confusion. Instead, everyday communication presents a greater hurdle. Our books have a great focus on authentic communication, and how Swedish professionals speak and write when interacting with colleagues, clients and suppliers.
We analyse the linguistic challenges of within your professional field and create high-quality course material according to the needs and preferences of your sector.
In language schools, learners are introduced to general language, but what is the professional language in your sectors really like?
What written and unwritten rules govern communication patterns in your workplace?
What are the most common phrases between you and your colleagues?
What instructions and documents do co-workers need to read and understand? What forms do they need to complete?
What vocabulary is necessary to avoid accidents and health and safety hazards?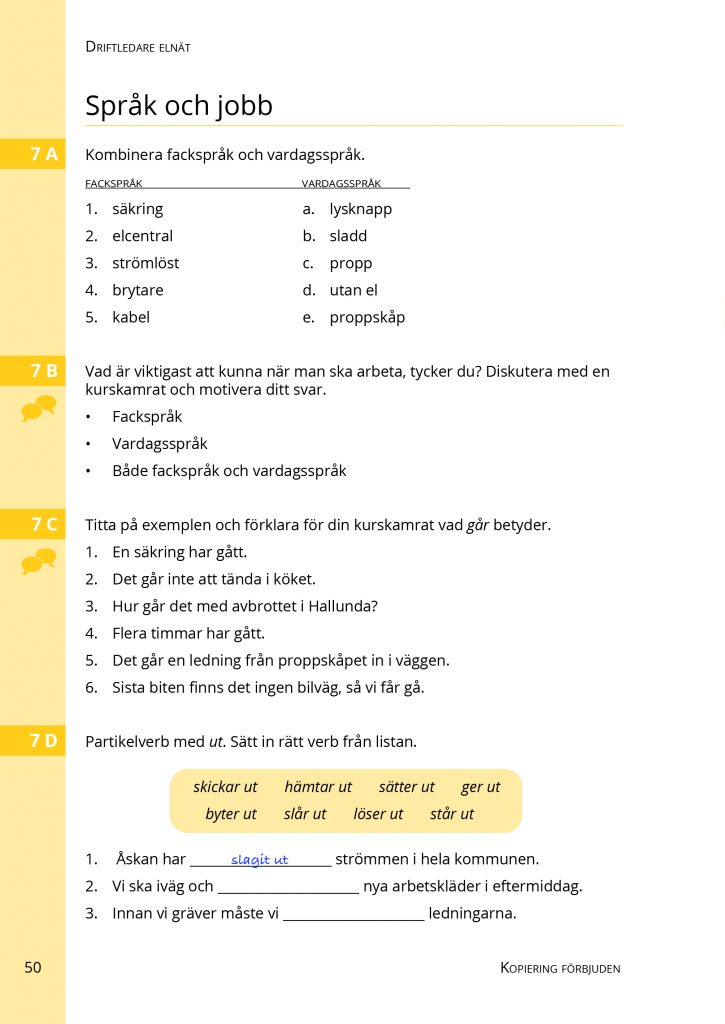 Why a book?
A traditional book made with paper has several advantages compared to online versions:
The book format encourages learners to a more active learning method and writing, which helps for memorizing vocabulary and grammar.
A physical book enables interactive and collaboration between students.
The learner gets a better overview of what has been done and what should be done, enabling revision.
Receving a physical book from an employer or an organisation is perceived as a positive gesture and a quest for commitment.
A book requires not hard- or software.
Goodwill.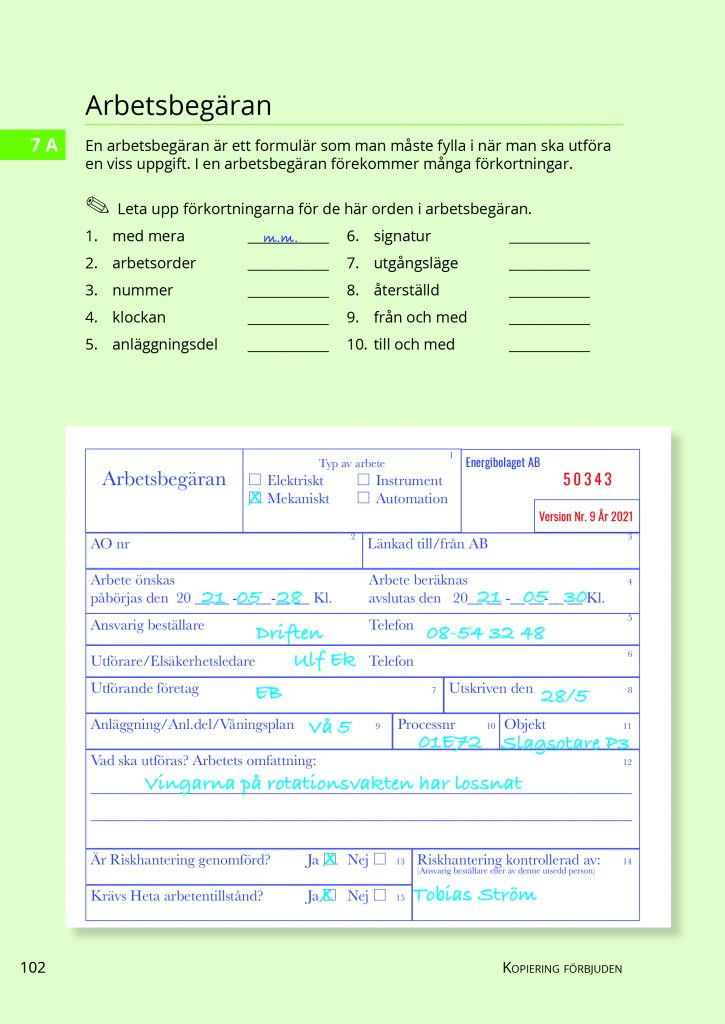 Research
A good language learning material is closely tied to reality. We start each project with thorough research to map the existing spoken and written language as it is being used. The users of the book are competent and skilledp professionals, and therefore the content needs to match the requirements and preconditions of real workplaces. All exercises are based on authentic language situations.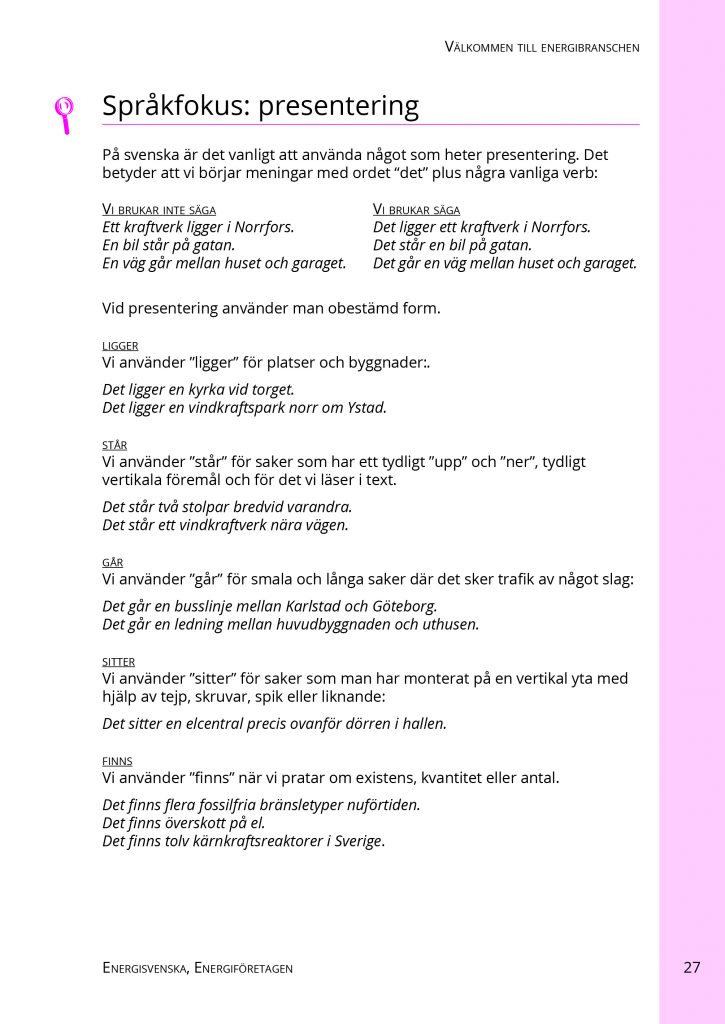 What is professional Swedish?
Professional Swedish is the linguistic particularities of a certain sector. It is much more than terminology. Healthcare professionals, for example, need to be able to communicate clearly time and chronological events, to ensure clear communication about conditions and symptoms. Architects need to be able to express spatial relations, and a leader needs to communicate feedback according to local norms.
Emil Molander and Sofi Tegsveden Deveaux have more than 20 years' experience of working with qualified international professionals learning Swedish and have created several course books on professional Swedish.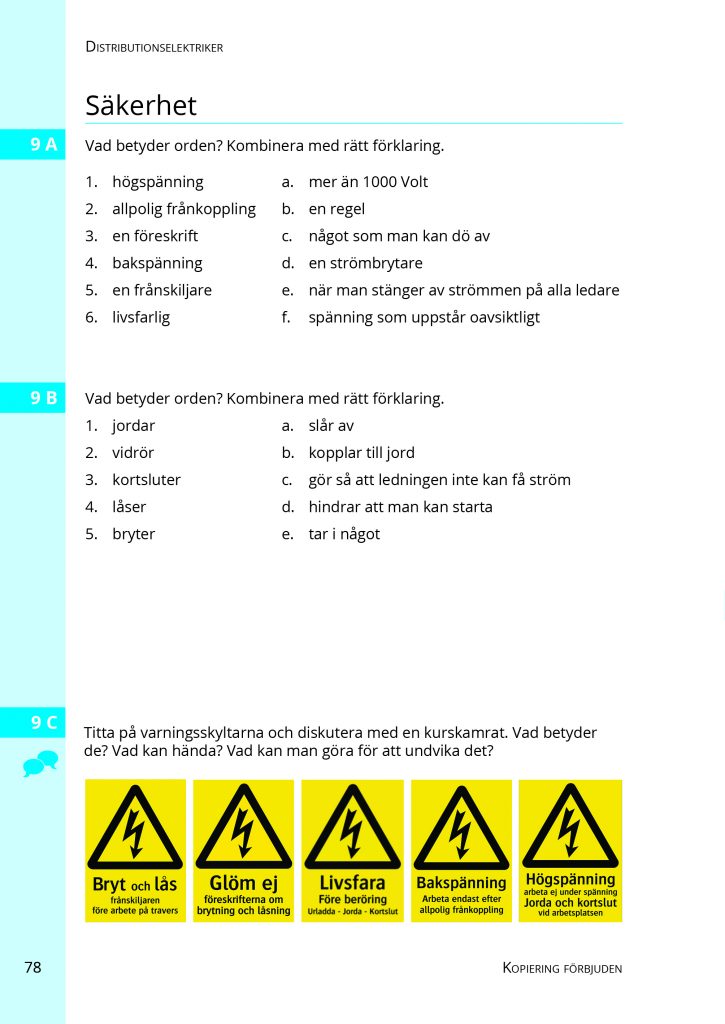 Use
A customised learning material in professional Swedish can be used in traditional classroom training or self studies. It can be used as a reference for someone already working, or as preparatory aid for someone looking for work.
Better Swedish skills give a safer work environment, better social cohesion between co-workers and enables international professionals to use their full sets of skills in the Swedish job market .
From idea to publication
We create tailor-made books and learning material for your specific sector and everyday work tasks so that your international colleagues can perform their best also in Swedish.
You tell us about your needs and goals and what you and your colleagues do at work.
We match your needs and goals with language skills and communication tools and make a proposal for the finished product.
Our researchers collate existing material, conduct field trips and interviews.
Our skilled and knowledgable writers put together the material together with our graphic designer, illustrator and editor.
The book is reviewed and tested, in terms of language as well as relevance and accuracy for your field.
Your book is sent to print and will soon be used by you and your colleagues.
We optimise your texts
Our consultants make sure that your text is linguistically and culturally appropriate for your readers.
Internal documents: reports, manuals, instructions.
Course material, checklists, documentation.
External communication: Public authorities, marketing, advertising, healthcare and dental care.
Customised templates for external and internal communication.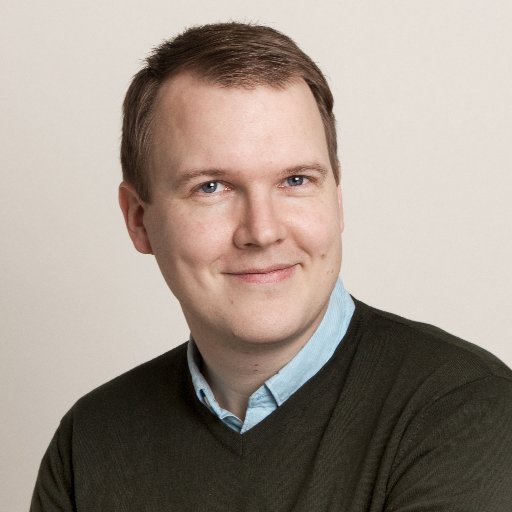 Emil Molander
Professional Swedish
Based on research, Emil tells you about the importance of language for work and career purposes. Emil has many years' experience of teaching in traditional classroom and digital learning environments and creating specialised curricula in professional Swedish. He has specialist skills in medical Swedish.
Emil is the perfect speaker for organisations within the healthcare sector aiming to improve the work and career conditions for its foreign workforce.