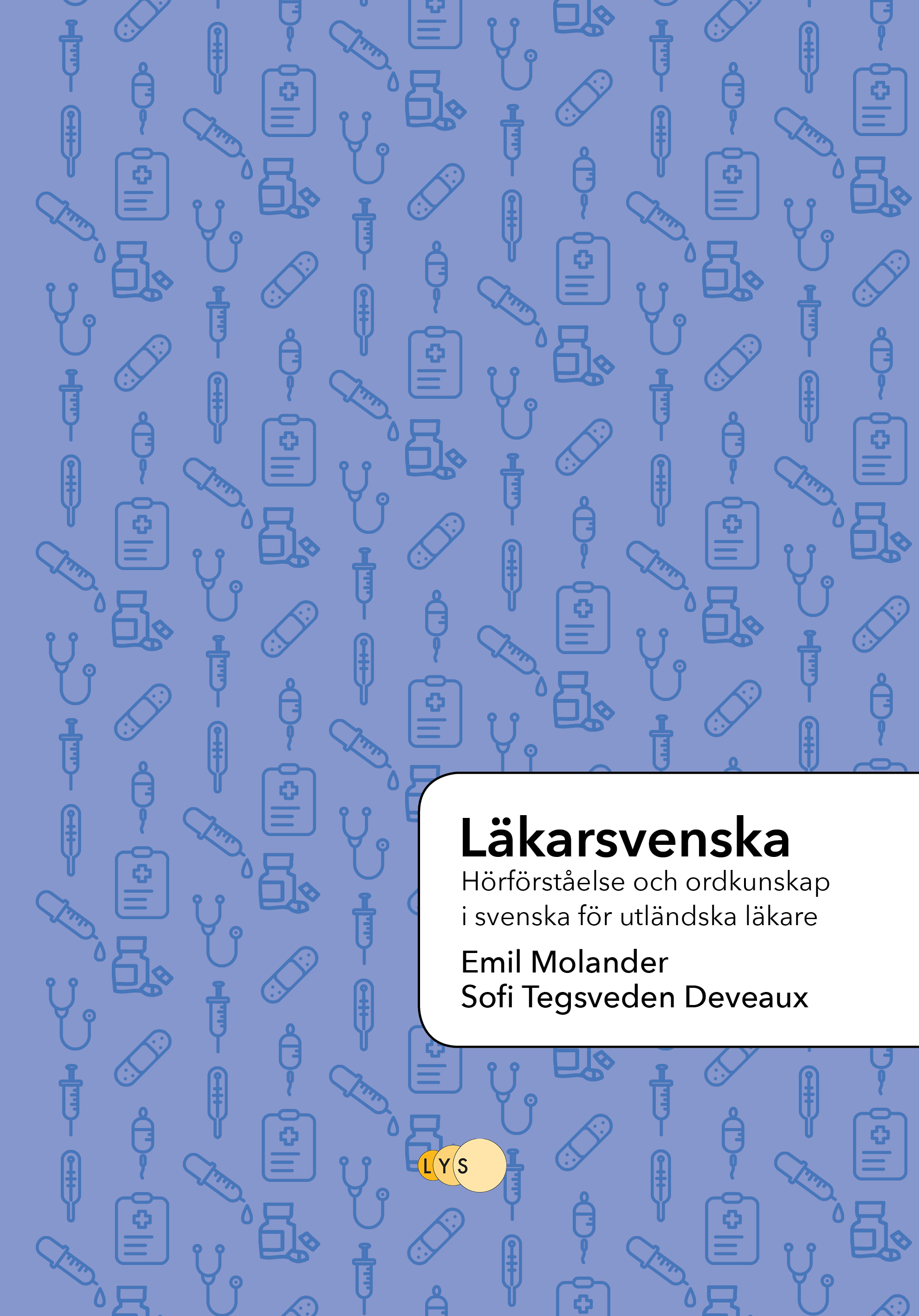 Listening comprehension and vocabulary in medical Swedish
Läkarsvenska är ett läromedel i yrkessvenska på nivå B2-C1 (GERS) utvecklat för utländska läkare. Boken kan med fördel användas som del av kursverksamhet eller vid självstudier, och ger god förberedelse för språktest och kunskapstest för läkare som söker legitimation i Sverige.
Boken är skriven av Emil Molander, legitimerad lärare i svenska som andraspråk och med specialistkompetens i medicinsk svenska, och Sofi Tegsveden Deveaux, som undervisar utländska akademiker i svenska sedan 2008.
Audio recordings of interviews with medical doctors on conditions, symptoms and treatment.
Listening comprehension and dictation exercises.
Vocabulary and common phrases used by practising doctors.
Medical records, common expressions vocabulary.
Communicative language exercises.
For Teachers
Läkarsvenska is a new learning material created by other practising teachers. This means that the content is ready to use in the classroom without preparation work. The book is complemented with audio files and flash cards that can be downloaded from the website.
For Learners
Läkarsvenska gives you the authentic language spoken by your Swedish colleagues at work. It is based on four authentic interviews with practising medical doctors, and the vocabulary exercises are designed to give you the communication tools you need to communicate with your peers, patients and their families.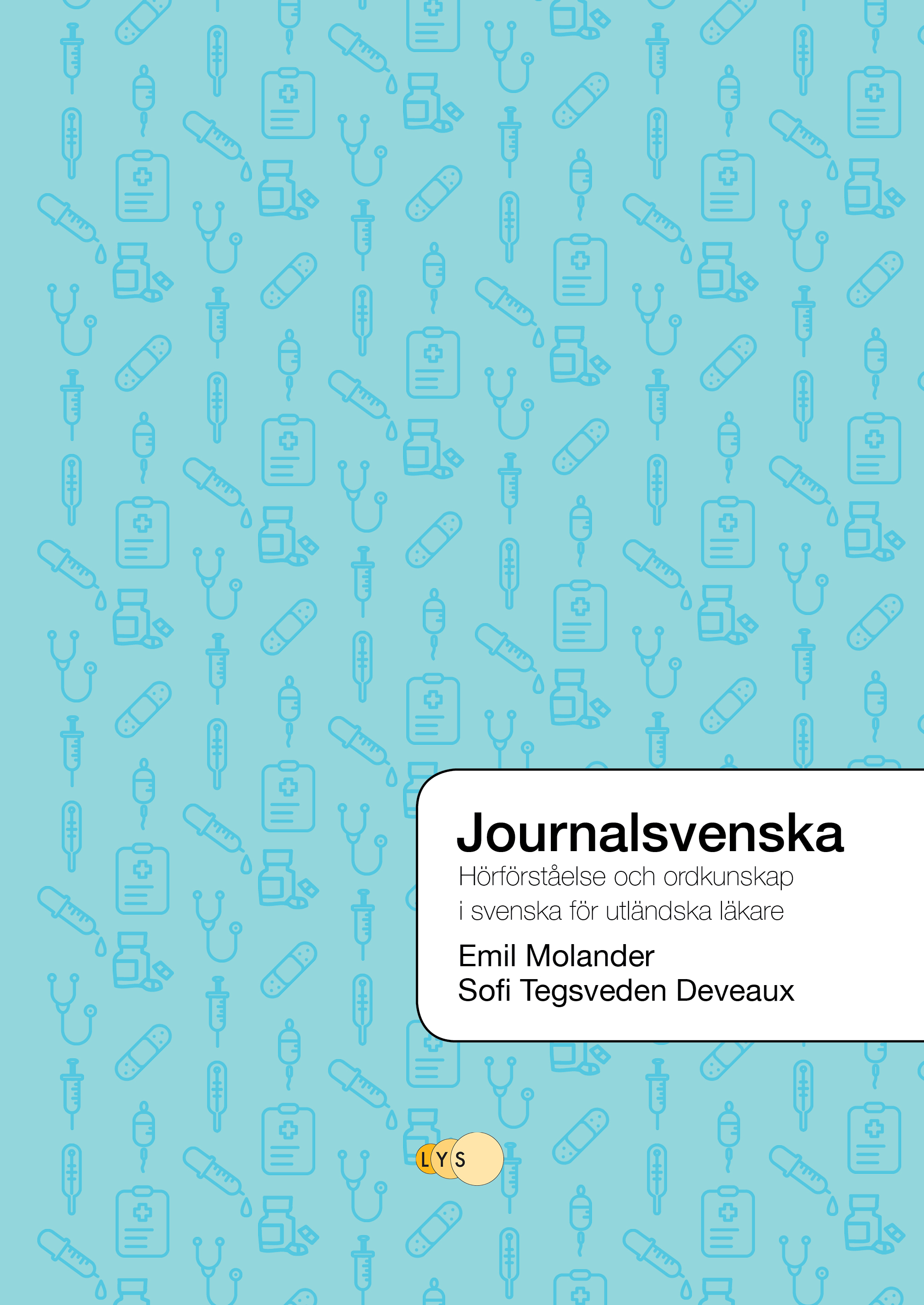 OUT SOON: Journalsvenska. Learn how to write medical records in Swedish.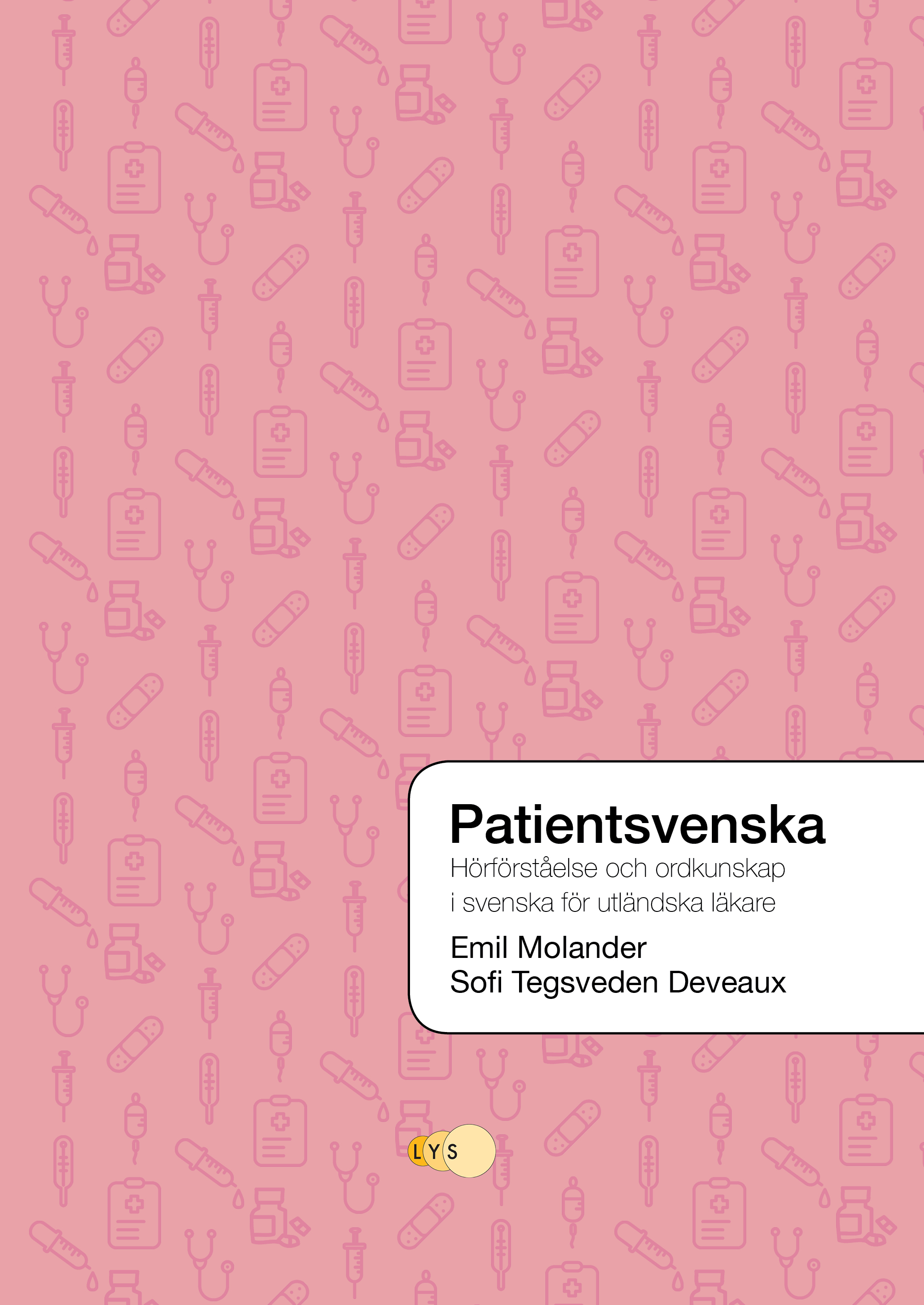 OUT SOON: Patientsvenska. Listen to patients talking about their conditions.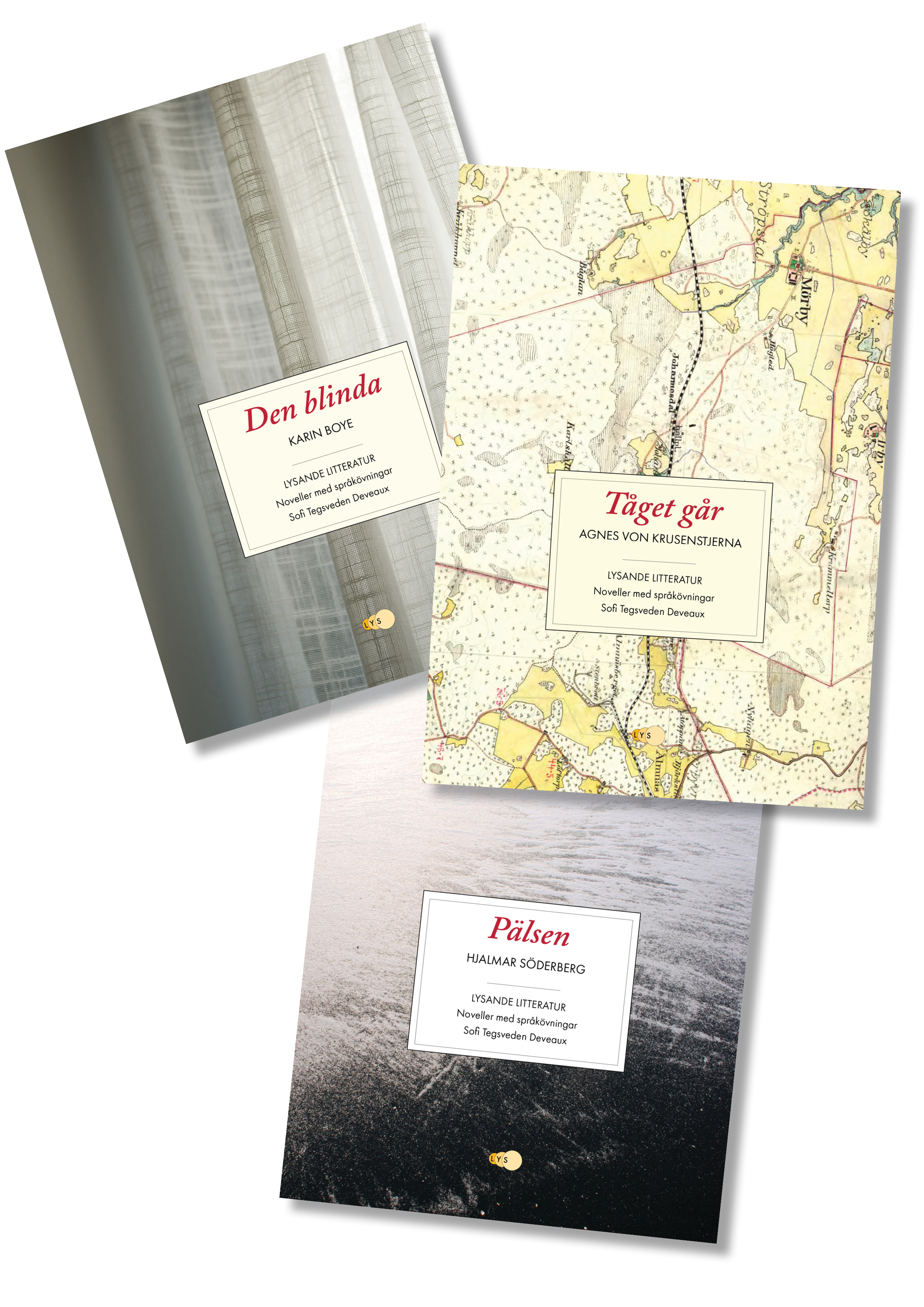 Lysande litteratur
. Read short stories and learn relevant vocabulary for everyday and professional life.