Kanske måla dörren blå
Anna Bokedal tells about her life as a Swede in Scotland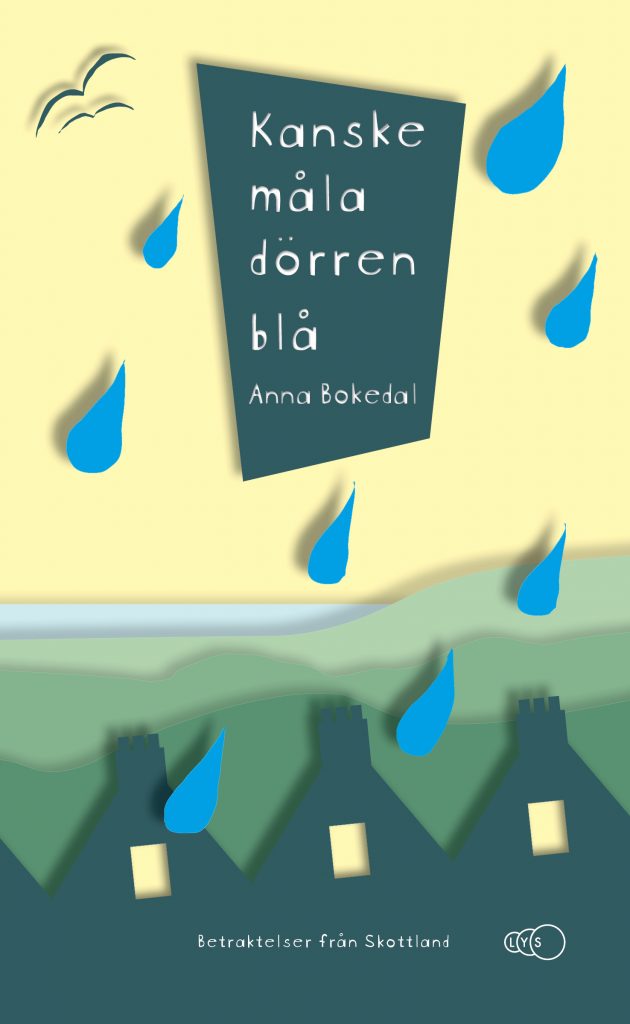 A Swedish family with five children relocates to Aberdeen, just across the North Sea from Gothenburg. They expect small differences but encounter a completely different world, where chocolate bars and sandwiches are considered proper lunch and where their Swedish bikes don't meet the British health and safety standards.
From her new home, Anna reports about everything from red-tape issues, the stress of finding the right school uniform and a day trip to Cairngorms. She learns that showering without a swimsuit in the public swimming pool is considered unhygienic and that she is not supposed to reveal the true identity of Santa. Despite all of this, she ends up discovering that Scotland is her new home, a place where she will stay.
"En sommar flyttar vi plötsligt till Aberdeen. Det går jättefort. Vi säljer huset och tre veckor innan flyttlasset går skriver vi på hyreskontrakt för ett hus vi aldrig sett."
Känd från sina kåserier i Göteborgs-Posten berättar Anna med humor och allvar om de små detaljerna i vardagslivet i Skottland, på andra sidan Nordsjön. Ett måste för den som funderar på att flytta utomlands i allmänhet eller till de brittiska öarna i synnerhet, för den som har hjärta för Storbritannien eller bara vill ha en stunds trevlig läsning samt för den som behöver ett perspektiv på det som vi tar för givet i den svenska vardagskulturen.
Anna Bokedal is an engineer and lecturer in Swedish at the University of Aberdeen. Since 2007, she lives in Scotland together with her husband and five children. Her own relocation process has taught her about the small details that make up our lives and how cultural differences open up for a new understanding of everything we take for granted.