Sweden, Swedish, language learning, culture and the globalised world we live in
Articles written by our editing team and guest writers. Please contact us if you would like to submit your own article on a relevant theme.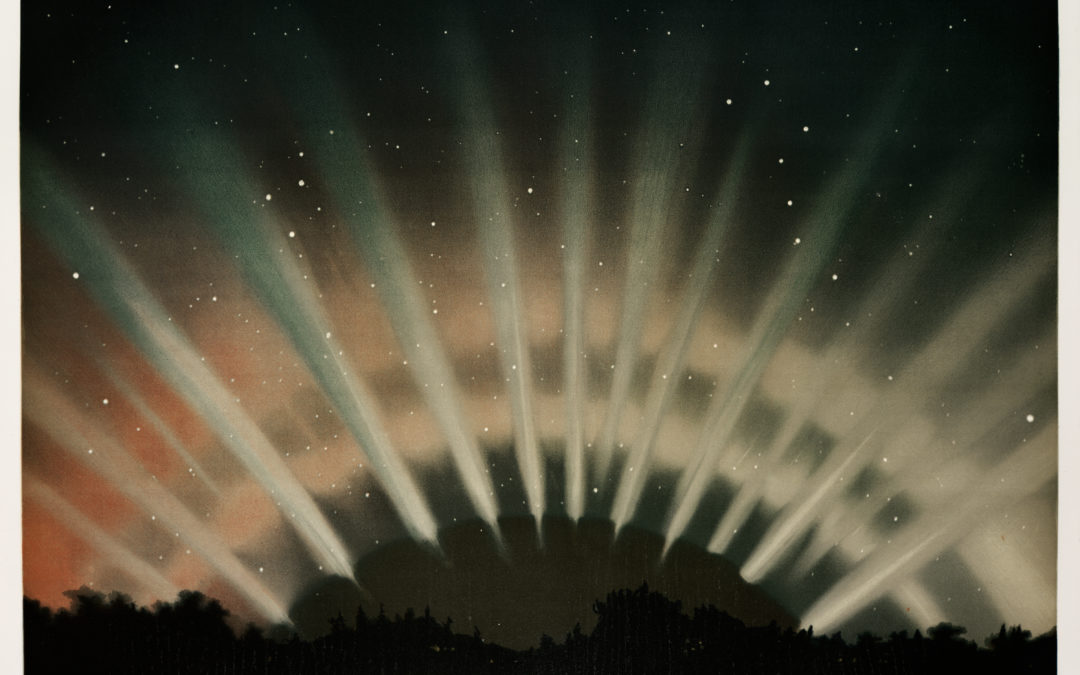 Var inte rädd för mörkret ty ljuset vilar där. Vi ser ju inga stjärnor där intet mörker är. Do not fear the darkness 'cause the light rests therein We never see the stars where no darkness exists within (Erik Blomberg, 1920; English translation by L Patrik WJ, 201) 2020 is the year of...
read more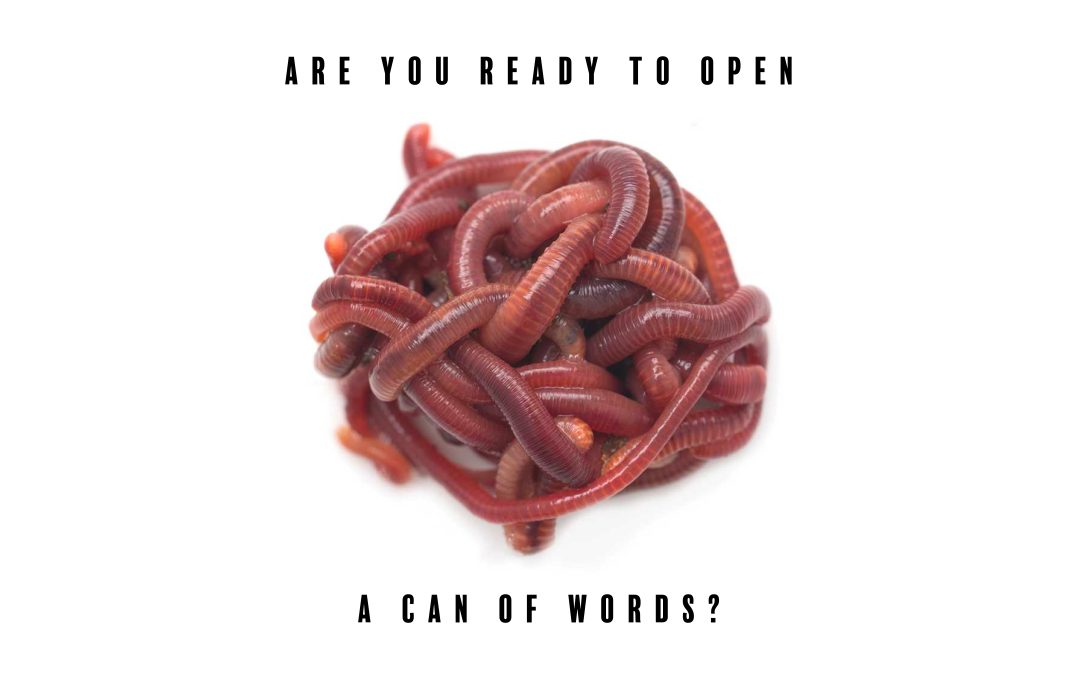 "Get me a chocolate muffins," my Swedish friend says. "I'll fix a taxi."  As I stroll into the bakery, I realise that a novice to Sweden might be confused at this point. What exactly did my friend order? How many oversized cupcakes is "a muffins"? The answer is one. Swedes often borrow English...
read more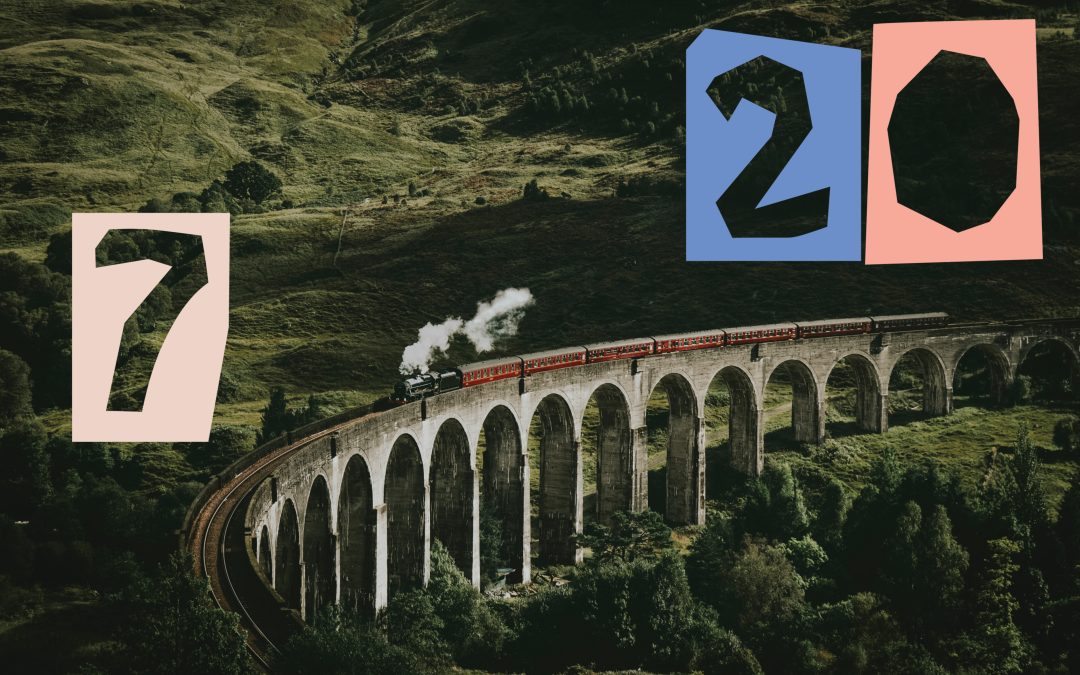 Sjuksköterska. Sjö. Tjena. Tjej. Växjö. Tjugosju. Stjärna. Kjol. Any Swedish learner recognises this as their worst nightmare. As a novice, you also tend to think that the apparently most difficult things are also the ones that will cause you the most trouble when learning a new language. As an...
read more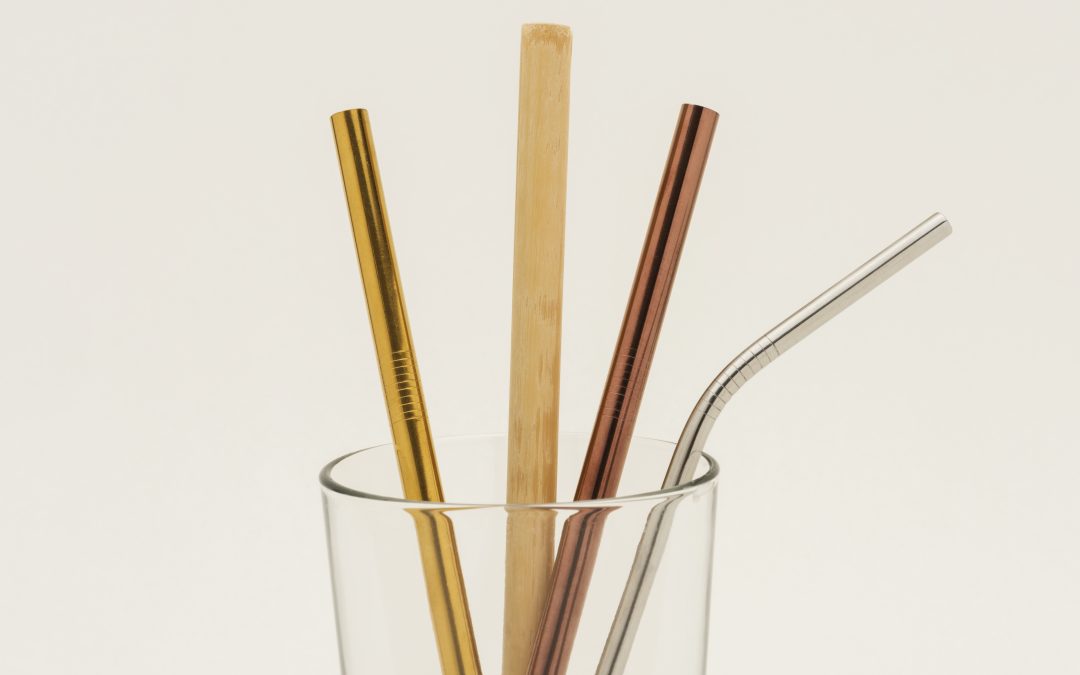 You know that sucking feeling when your body or mind really wants something? Well, the Swedes made a word for it! Sugen. Pronounced, according to your favourite anglo-something lifestyle magazine as [soohgen], but obviously, not really, as the Swedish long U sound doesn't really exist in English....
read more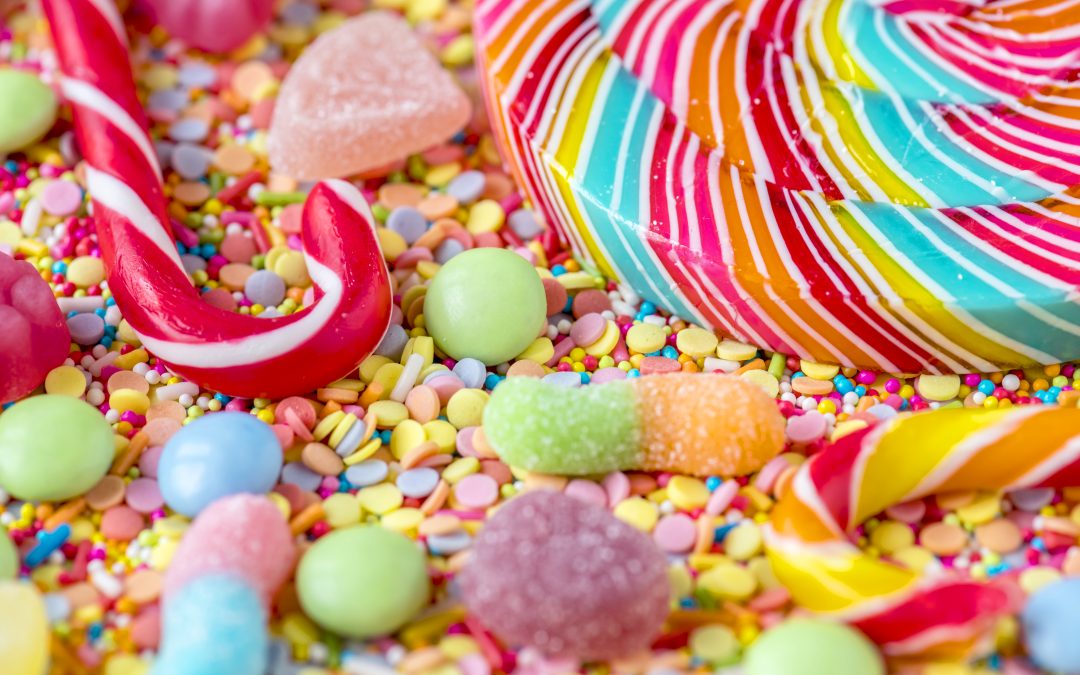 All new parents are naïve. And so were we, and we believed that we could bring up our children without them tasting the evil combination of sugar and artificial flavouring. But children are smarter than you think, and it didn't take long for our twin toddlers to put two and two together and understand that their peers were celebrating their weekends in a way that was better than others.
read more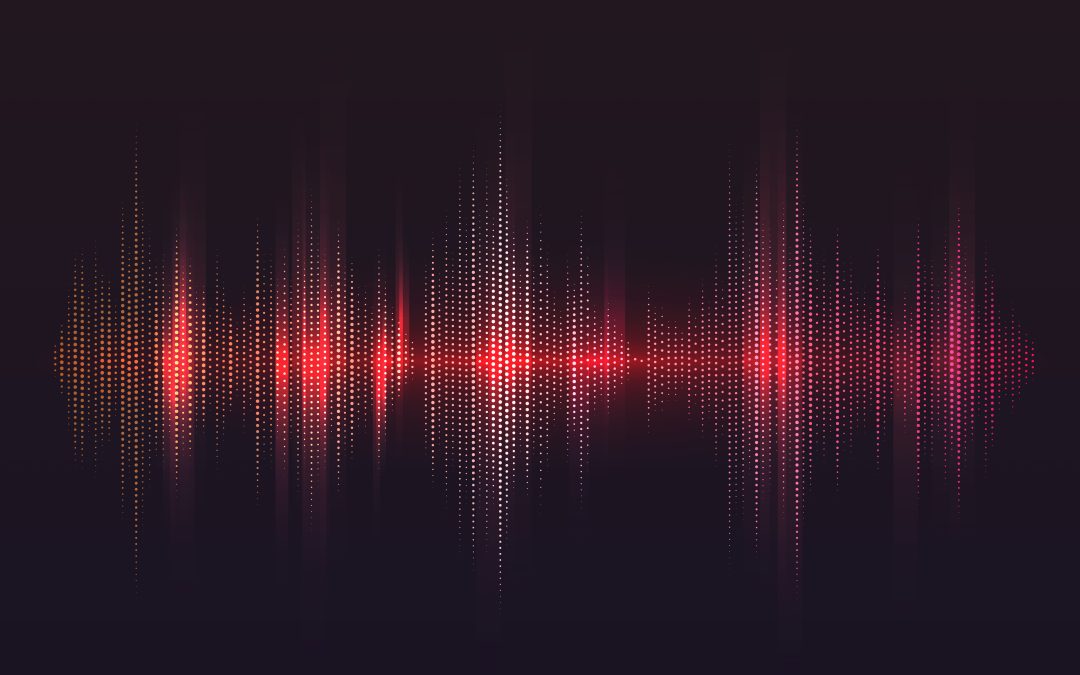 Listen carefully. Your brain may trick you. We hear things that are not there, because we expect them, and we miss other sounds because they are unfamiliar to our ears. Swedes who speak English often pronounce 'ice' and 'eyes' the same, because the voiced s ('eyes') doesn't exist in Swedish. Our...
read more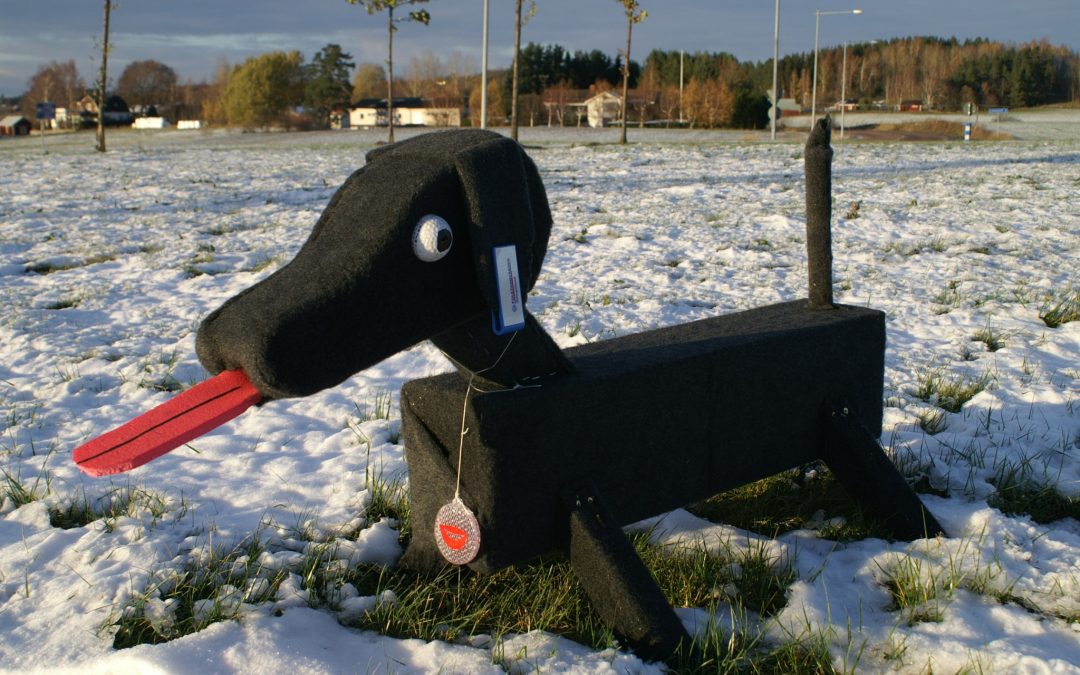 What the h**l is a roundabout dog? Every country has its traditions, and although some of them may be rooted in something historically significant, something that had consequences, something important, some traditions stem from nowhere, and are entirely whimsy. Rondellhund is such a thing. It's a...
read more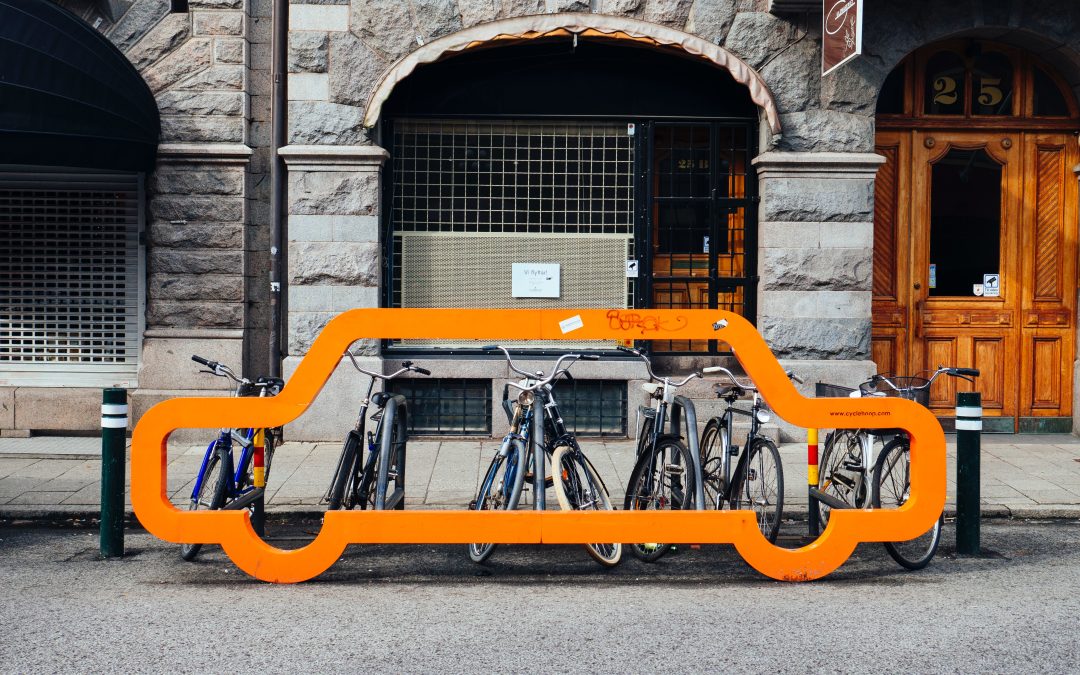 Until recently, not many Swedish words were known outside the country, with just a few of its words adopted elsewhere, most of them fairly unexciting: 'orienteering', 'ombudsman', 'smorgasbord'. But then a trend for Scandinavian culture swept the globe, boosted by surveys showing their populations...
read more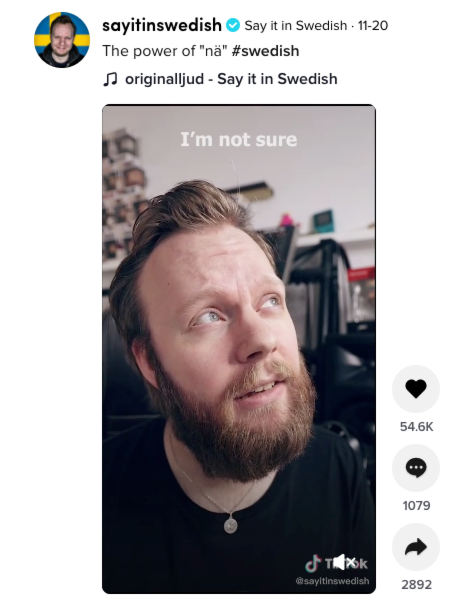 The Swedish language (just like all languages) has its peculiarities. Social media has become a great place for memes that share the funny, obscure, and downright nonsensical. But who makes these memes and how accurate are they? And what do they teach us about Swedish in a snapshot? Interview by...
read more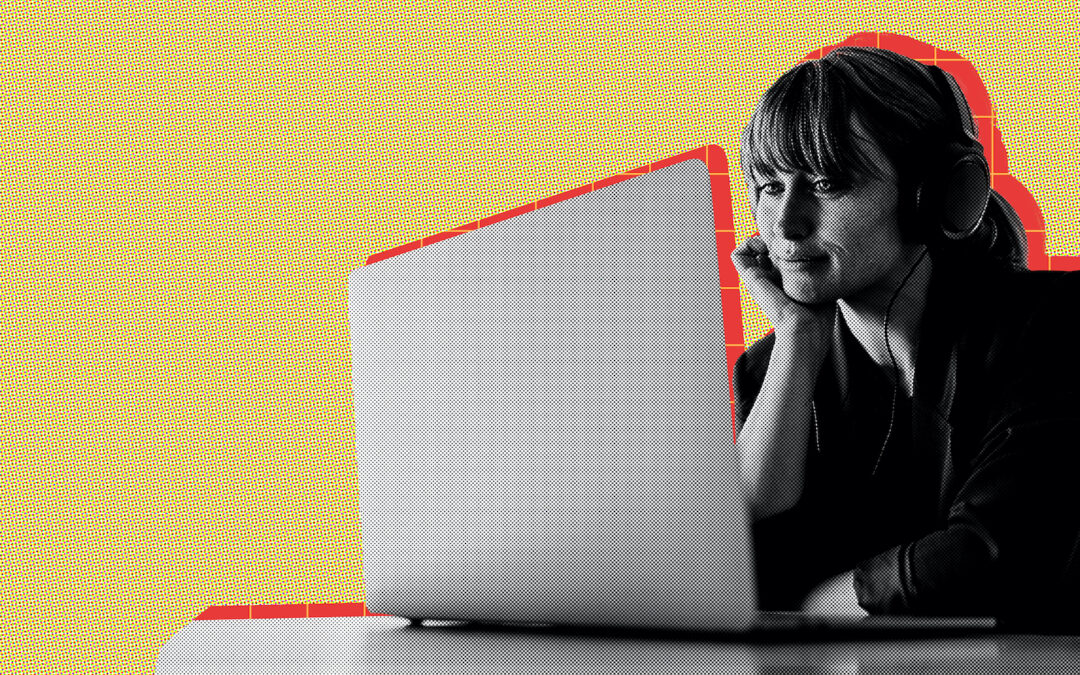 Landing a job in a new country can be tough. Securing work in a field that your trained in and pursuing a meaningful career can often start with an internship. For many, this seems like a backward step and one that might seem counter intuitive. But it might just lead to something bigger and...
read more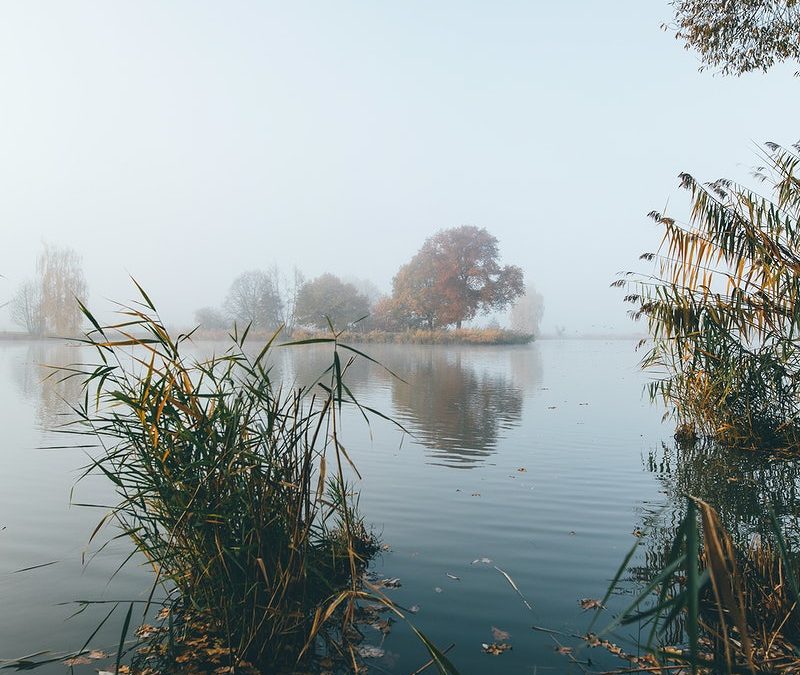 We are entering dark times, if not metaphorically, at least in a physical sense. Earth is tilting, and it is not to our advantage. What good could we say about the month of November, experienced from the vantage point of Stockholm? Every morning, my bed has turned into a deep cave, from where I...
read more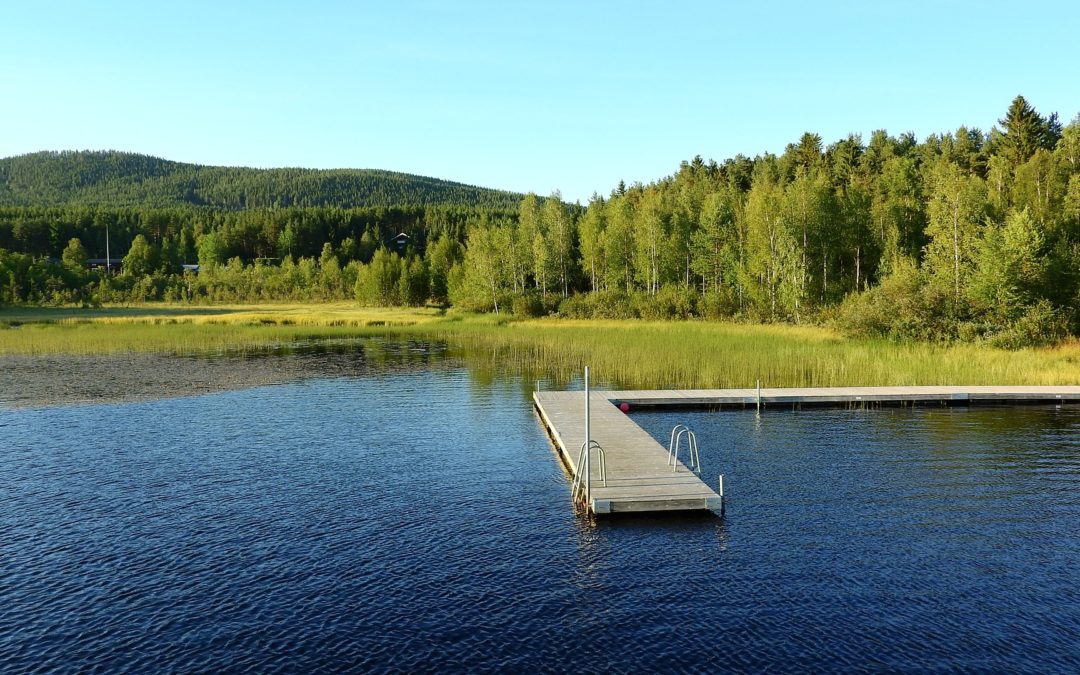 Working mothers I often receive emails from people wanting to relocate to Sweden, asking what the situation is for working mothers. Now, I should be able to share some personal experiences here, as I work, and I have two children. That would, from many perspectives, make me a working mother, but I...
read more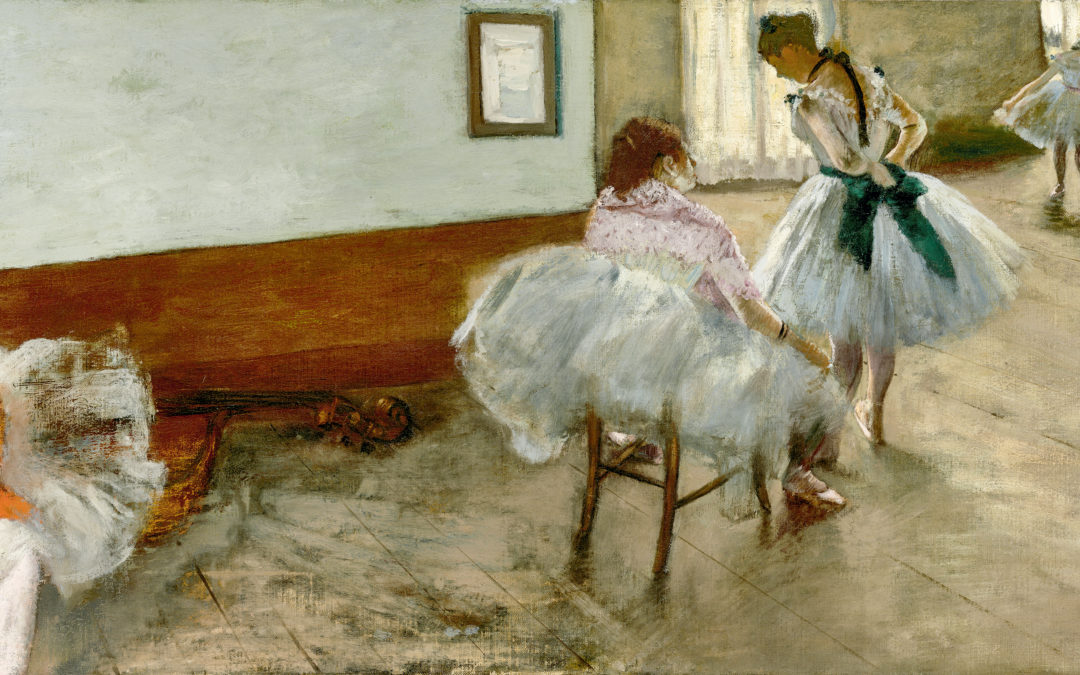 A comparative study of the Swedish and the British understanding of uselessness at work Both of them are women. Both of them are useless. None of them are real. Six months ago, Sweden was split in half due to Britt-Marie, a fictional character representing the forty-plus, lazy woman spending time...
read more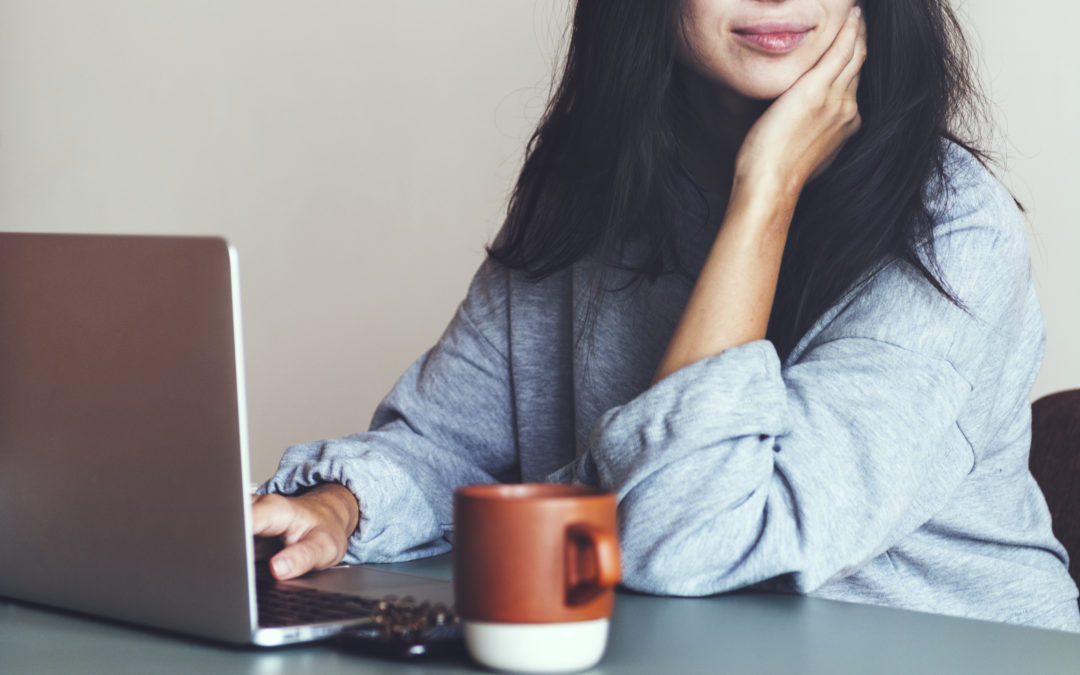 You know you are working in Sweden when... ... your coffee consumption grow exponentially every week. ... you attend meetings to plan other meetings. ... you count time in weeks instead of days and months. ... your employer is asking you to go on holiday. ... holiday plans is the hottest...
read more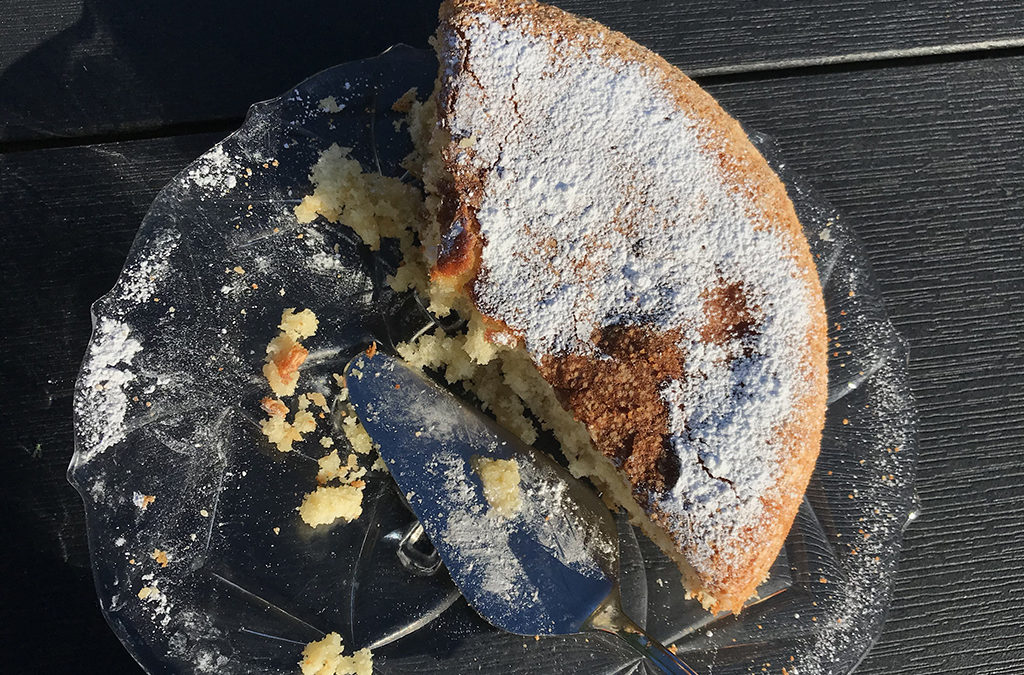 In light of recent events, that is, the infamous Tomas Spragg Nilsson (author of Fear and Falukorv) spreading fear across Sweden by voluntarily eating a semla in June, LYS has founded a campaign to educate new Swedes in the importance of eating the right sweet food at the right time. Swedish...
read more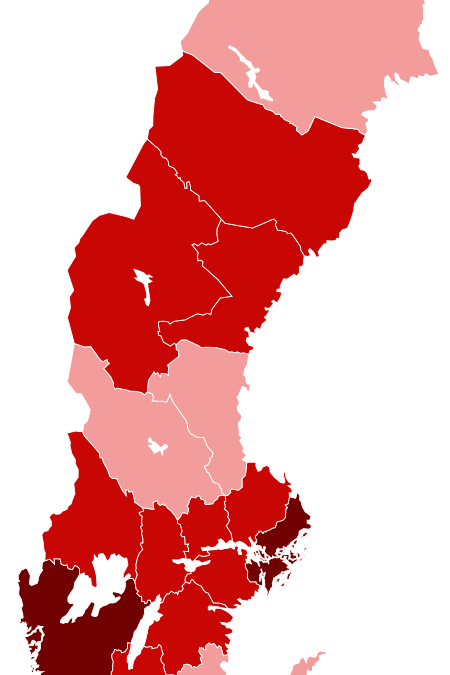 avliden This is the word used to report that someone is dead. Avlidna in the plural, as this is a perfect participle from the verb avlider (decease). (avlid! - avlida - avlider - avled - avlidit). Don't confuse this with avlivar (euthanize). en bacill Bug. That is, not a medical term per se, but...
read more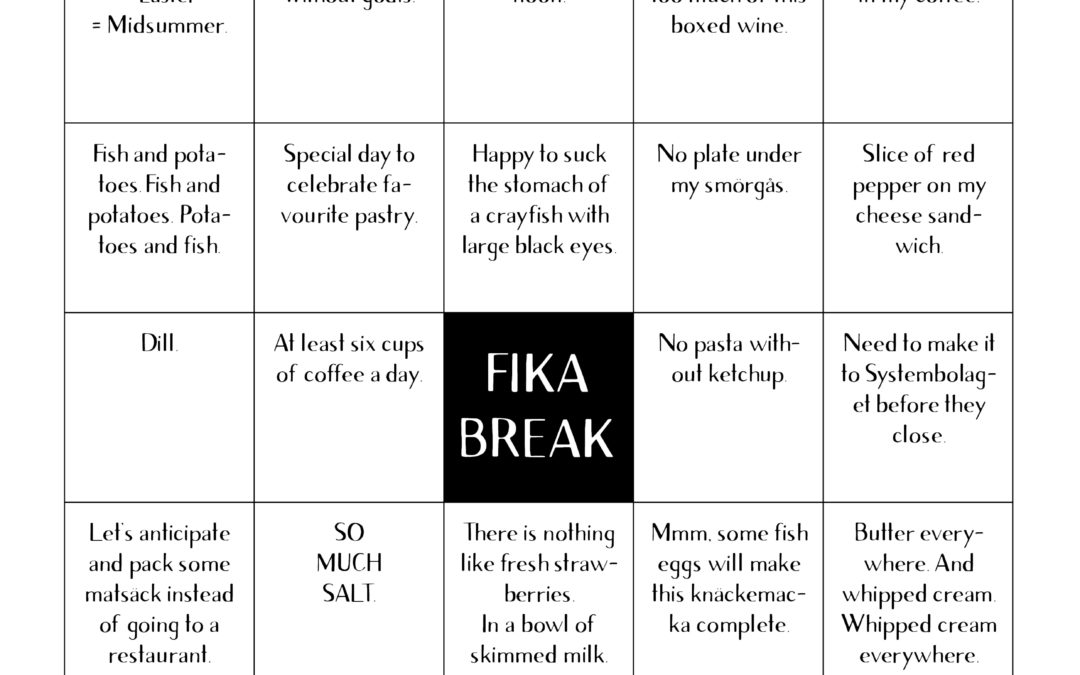 Eating and drinking the Swedish way Test yourself and your friends: how Swedish are your eating habits? Download your free Bingo sheet here
read more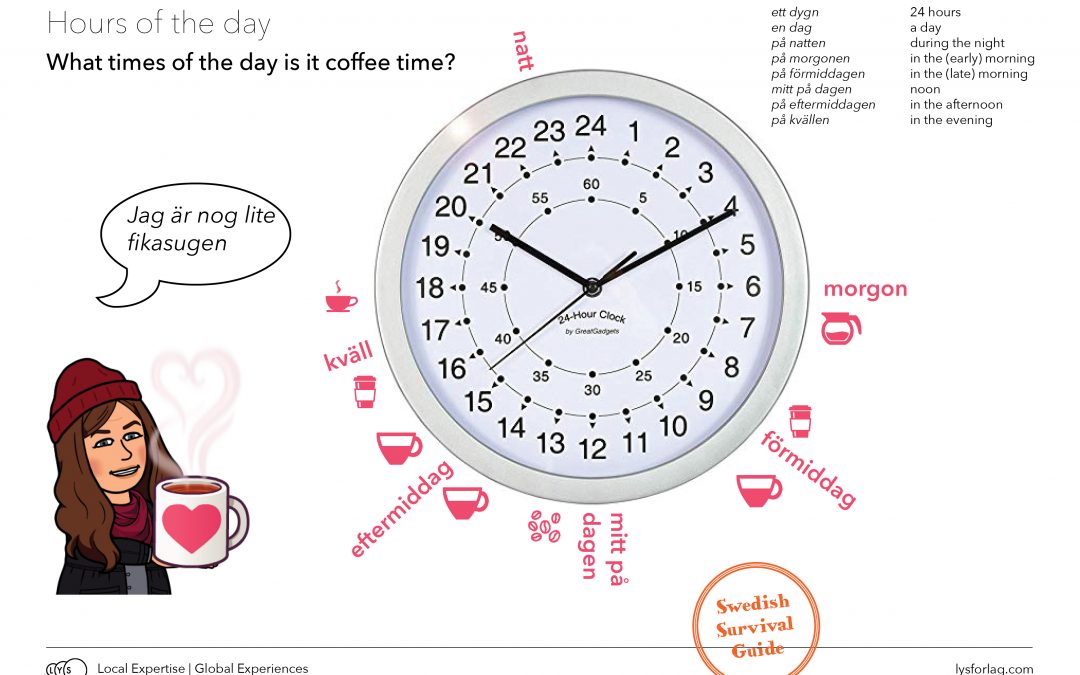 Have you noticed the beautiful Swedish concept of förmiddag - "forenoon" as opposed to afternoon, and being the time between early morning and noon? Also, there's the useful concept of dygn, meaning a full 24-hour period, whereas dag refers only to the time you're (supposed to be) awake....
read more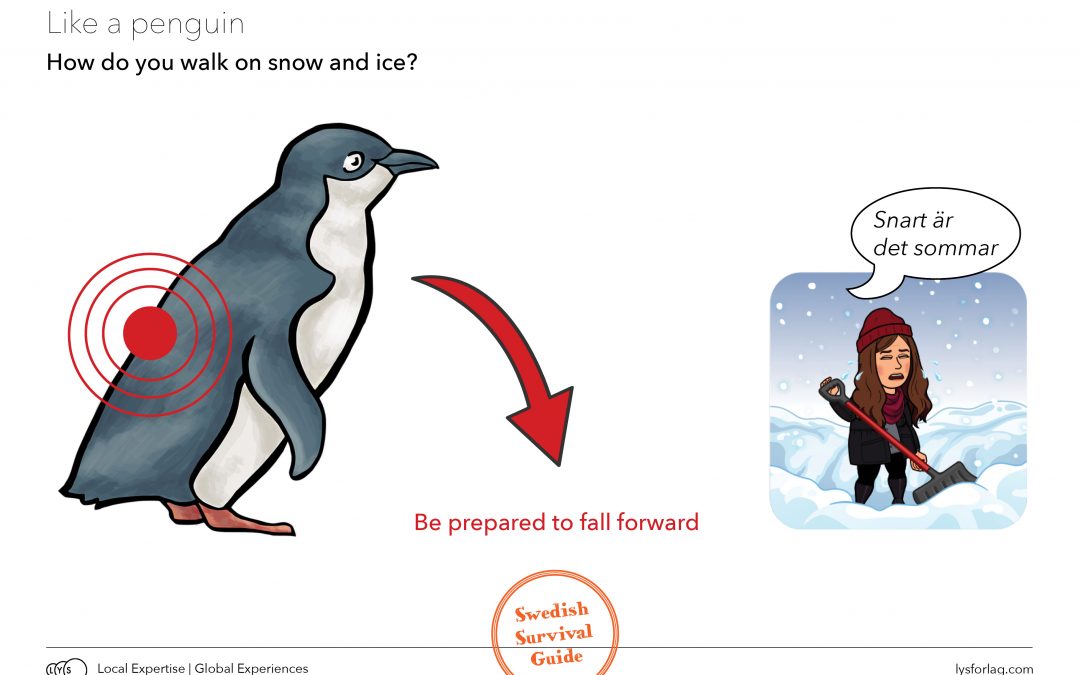 How has your body changed since you moved to Sweden? Let us guess? You have adapted the habit of coughing into the fold of your arm instead of your hand. You have developed some prominent facial muscles in order to pronounce the distinct vowels of Swedish. Your skin is much paler due to the lack...
read more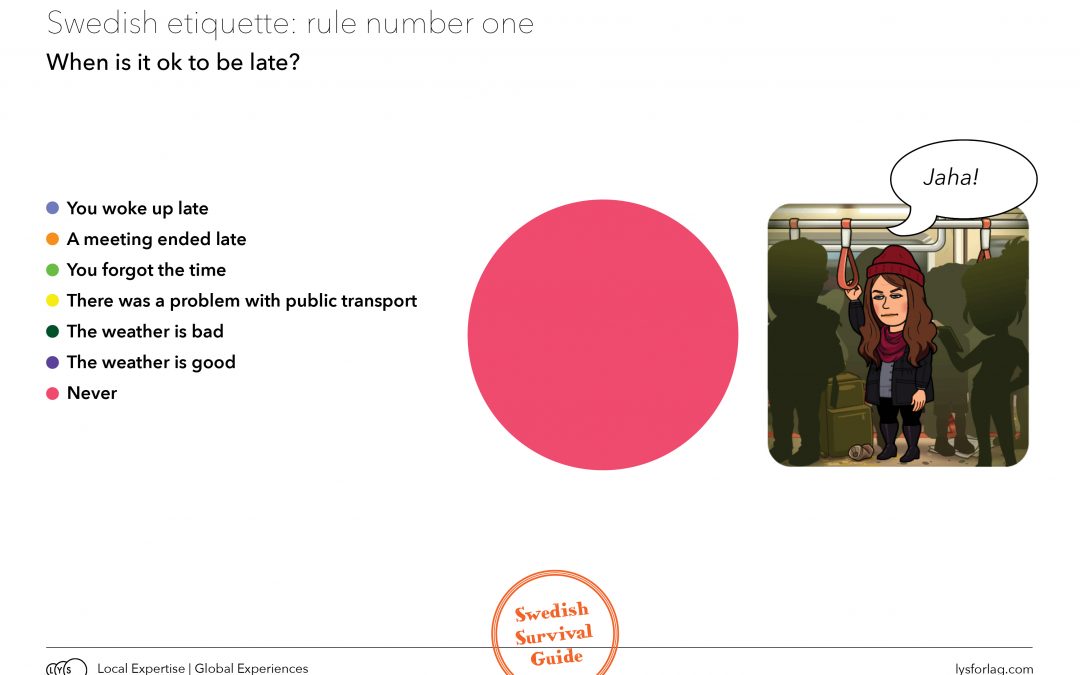 It's December and wherever you are in Sweden right now, you're most likely not wearing flip-flops when outside. It is also likely that your footwear is affected by the current weather conditions. If it's raining, they're probably wet, and if it's snowing, they're probably wetter (at least after a...
read more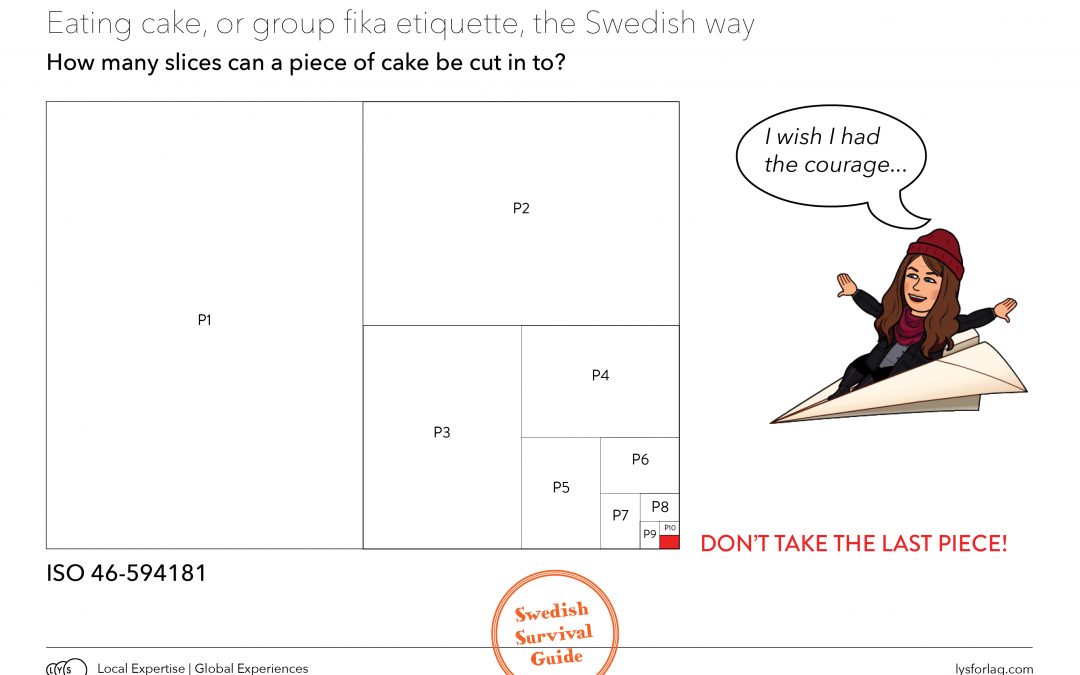 Anywhere you go in this world, there will be certain, but sometimes unwritten, rules about how to deal with the last bits of food you are served. In some countries, you should always leave a bit of food on the plate, to communicate that you are satisfied. In other cultures, it's politer to finish...
read more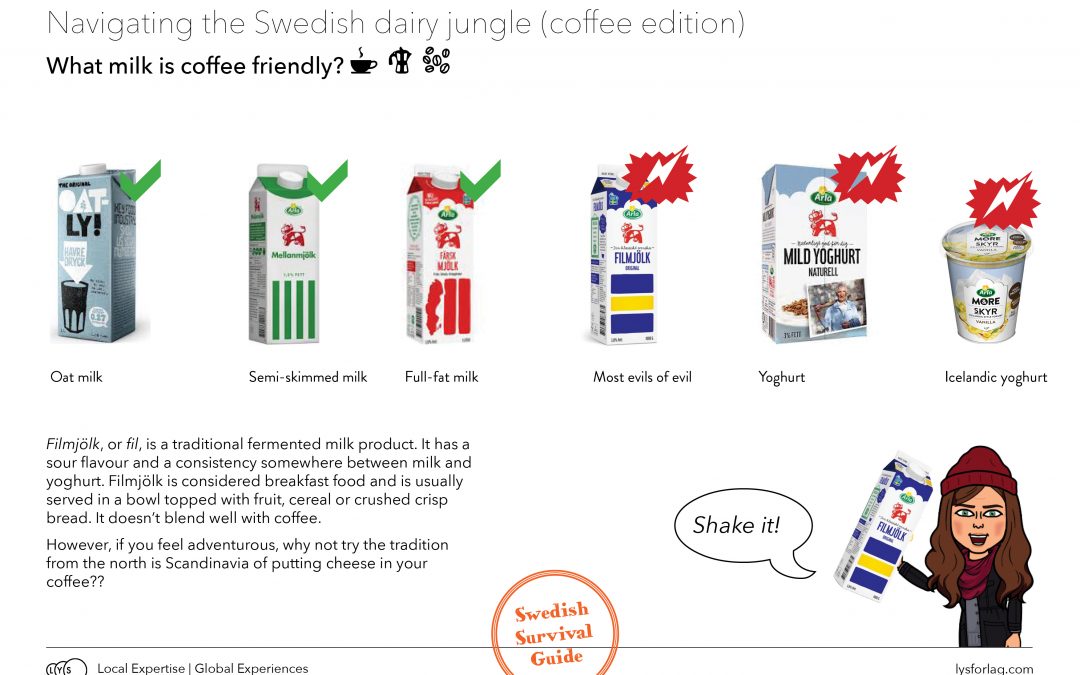 We've ALL been there: making that nice cup of coffee (Sweden's all about fika, right?), grabbing a carton of milk, and voilà - what is that? Well, it's called filmjölk, or simply fil, and despite the name, it's not really milk but rather a youghurty kind of substance. It's a fermented milk...
read more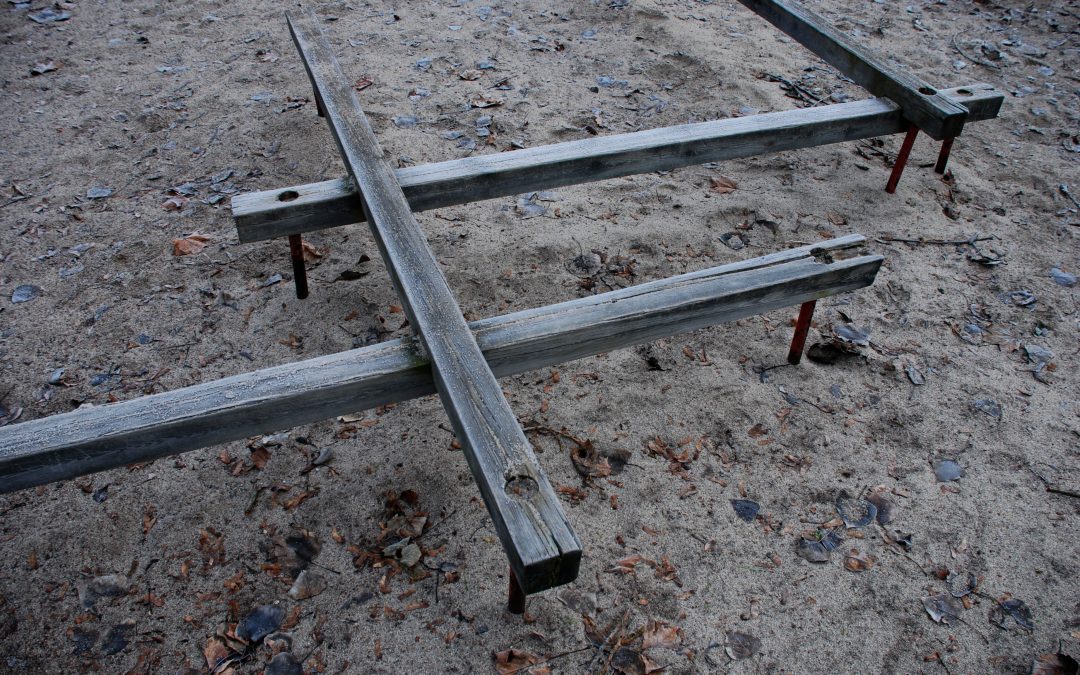 I am often told miracle anecdotes about people who learn fluent Swedish in three months. Apparently, this makes others feel inspired, and it is also concluded that such fast progress is due to motivation. "She really wanted to learn." I am very sceptical to all of this. First of all, this is not...
read more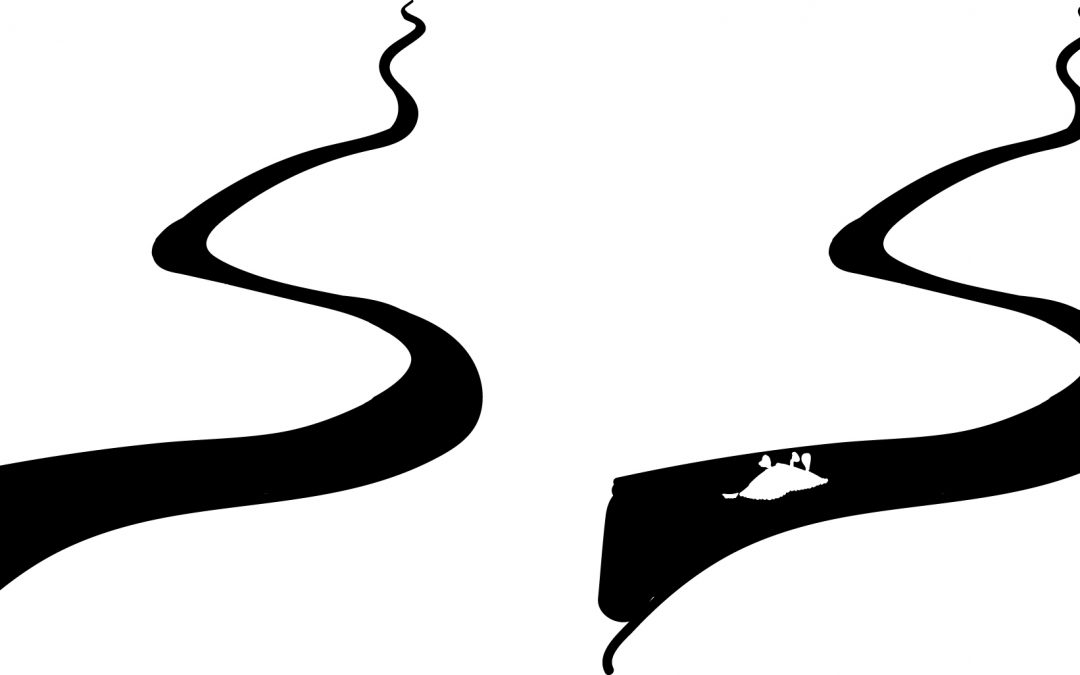 You know when you want to make that monster really frightening, and you end up calling it a pattern? There must be plenty of post-ignorant expats out there, laughing smugly at their idiotic co-patriots who are too ignorant to take those dots seriously enough. When teaching any beginner's course,...
read more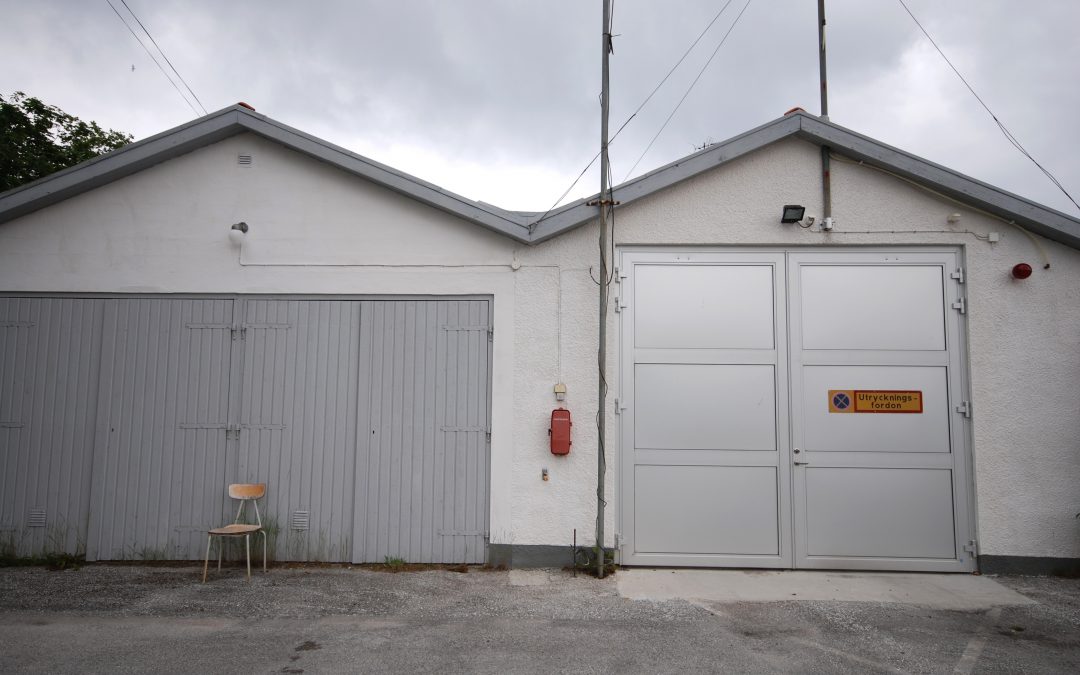 The word think, or the equivalent(s) in your language, is conveniently translated into three different words in Swedish: tycker, tänker, tror. Do not believe that you can use these sporadically, as per your own preference, because for any Swede, these three words have very distinct meanings, and...
read more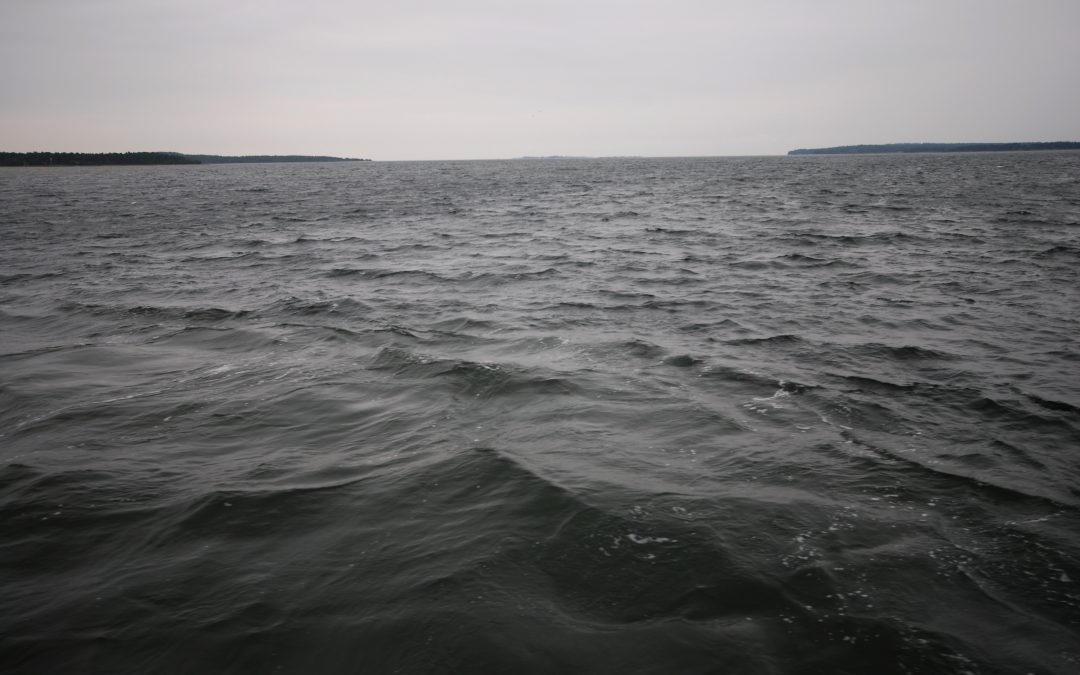 To celebrate the change of clocks this weekend, please find this guide to help you through the tunnel, that will be the experience of your Swedish life up until mid-April next year. Why? Like most people, I believe that it is not the cold that presents the greatest problem of winter, it is the...
read more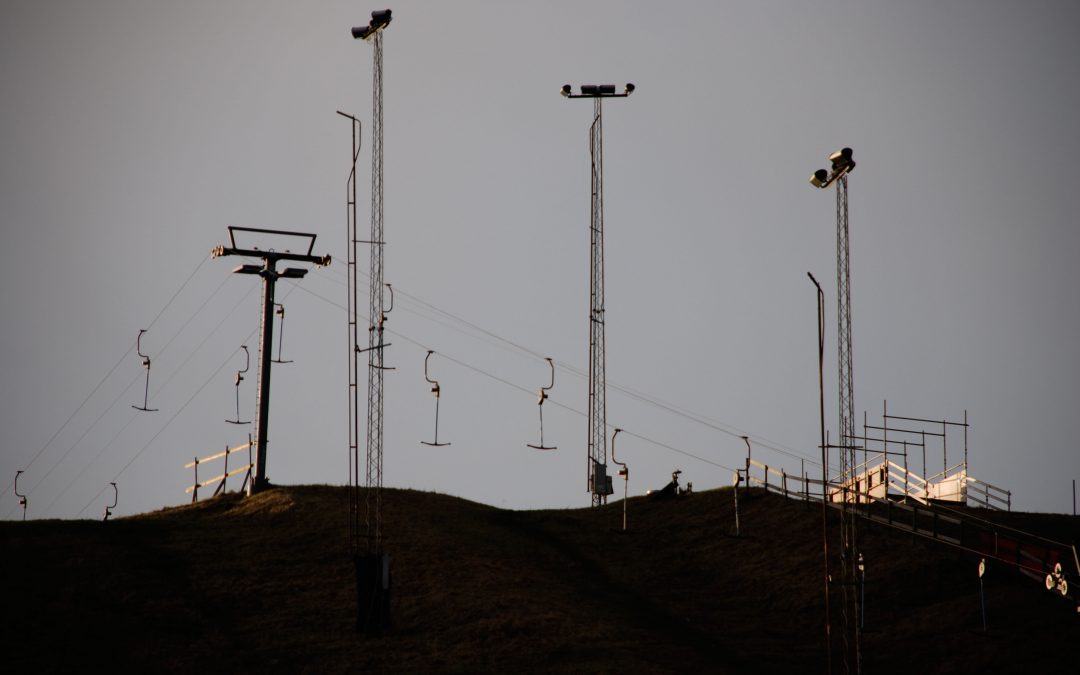 There are some more complicated and some less complicated challenges when it comes to Swedish pronunciation. I have collected five particularities of the Swedish language, that should be rather easy to master technically, as soon as you have recognised their existence. The problem here is that...
read more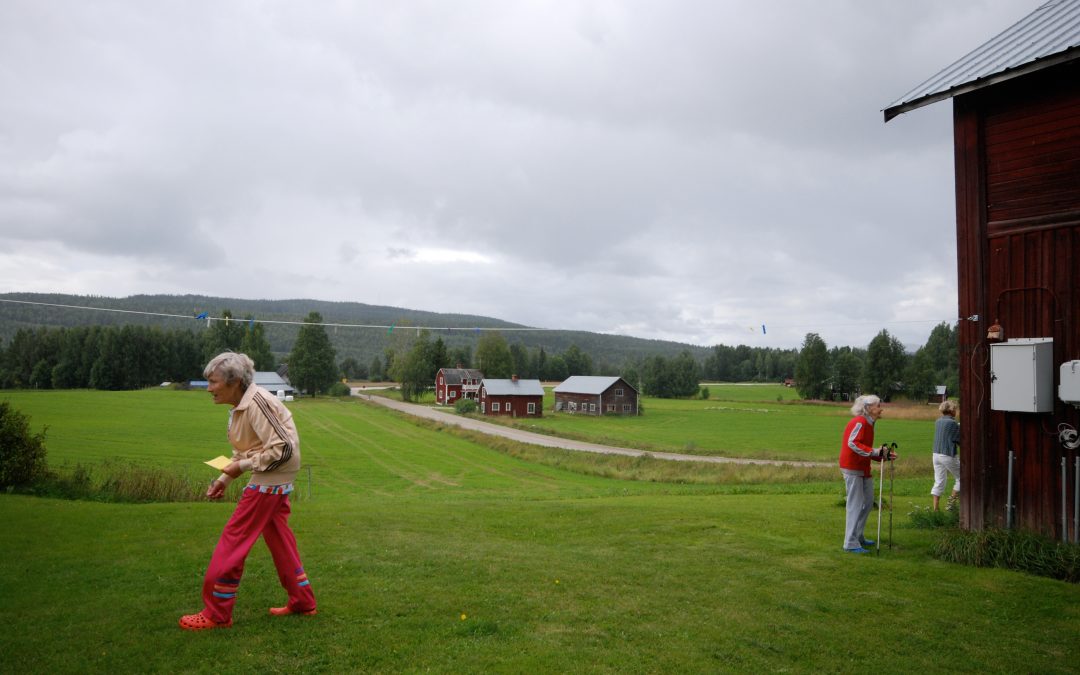 It is late mid morning, and your Swedish colleague you are working together with, suddenly says: Hejurere? Jörenåt aja ätelunch nu? Jae ungri. You will need to answer with: Reelungt. Gårebra omja joinarej? Your colleague, a bit distracted on their phone, goes: Vasaru? And you counter with:...
read more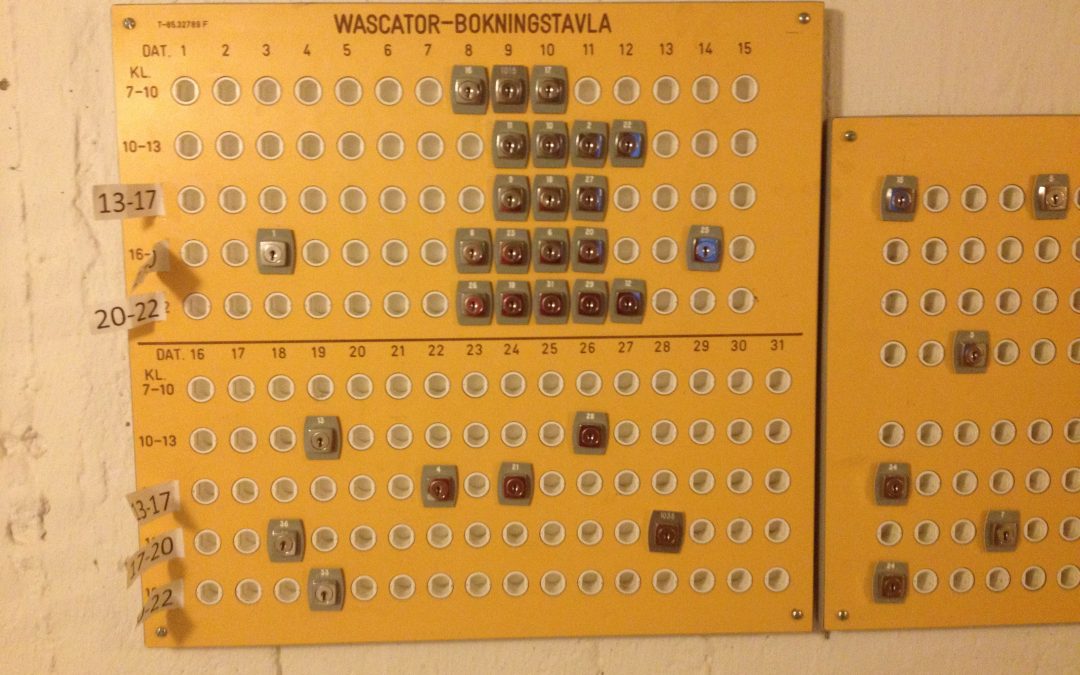 It is late September and the Swedish business crowd is back to business after sealing all the important deals under the pretence of leisure and below birch branches in the summer gardens. You are back to business, too, doing your best to blend into the crowd of painfully fashionable Scandinavians....
read more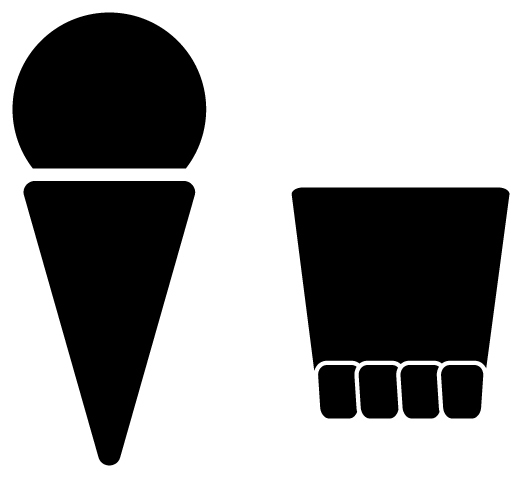 If you are talking about 100 % of something, how do you express that in Swedish? There is hel, helt, and hela, but also all, allt and alla. There is a logic to it, but there are many parameters to keep track of. ALL or ALLT First of all, because this is the easiest. The two singular forms of all...
read more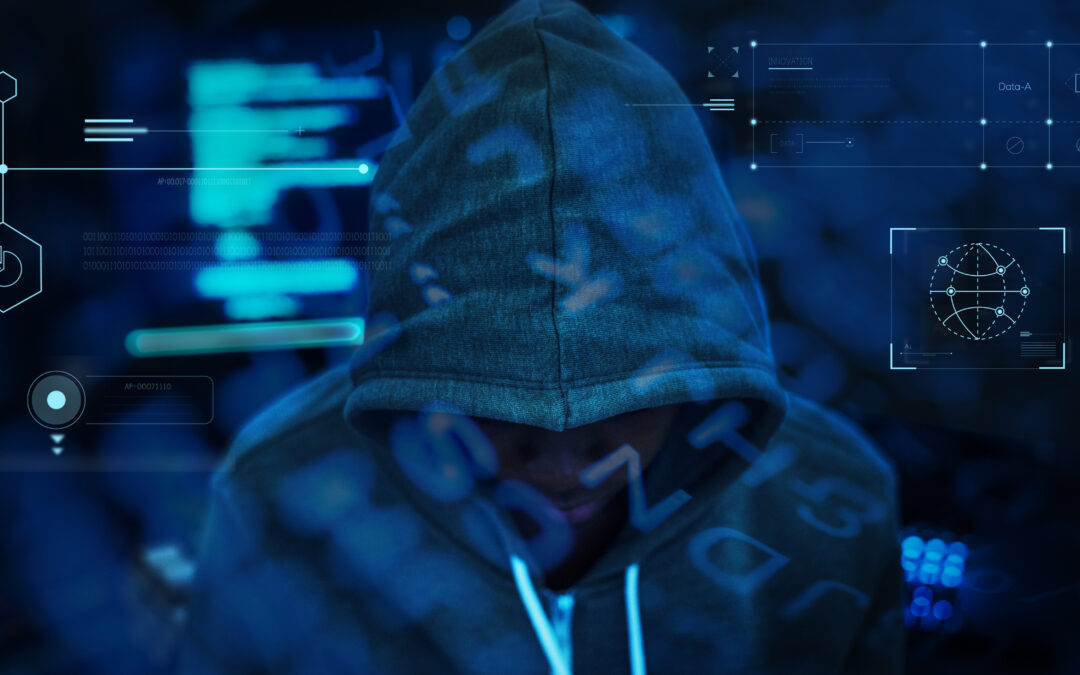 Pick up a Nordic Noir novel to help make the leap to reading in Swedish. You'll already know the basic framework and flow of the story as most crime thrillers follow a similar pattern and you can focus on organically learning new words as you go along. By Sofi Tegsveden Deveaux, LYS editor,...
read more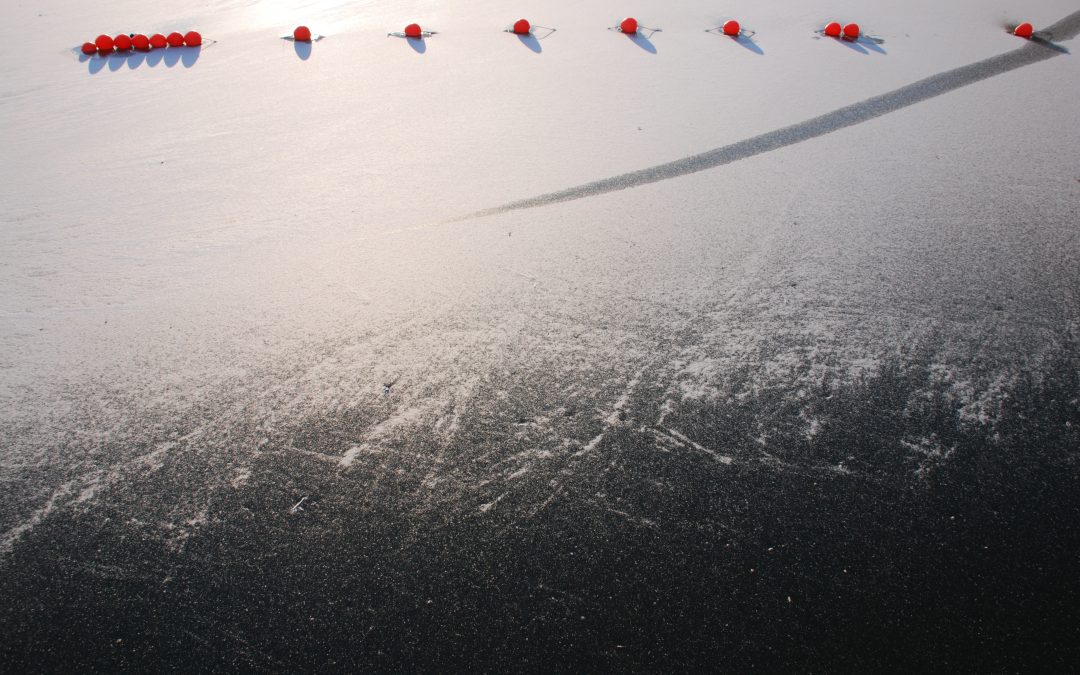 Originally, this occasion was to celebrate the winter solstice With the change of calendars in 1753 (from the Julian to the Gregorian), the dates moved backwards. Up until then, December the 13:th marked the winter solstice. As this was the longest night of the year, popular with supernatural...
read more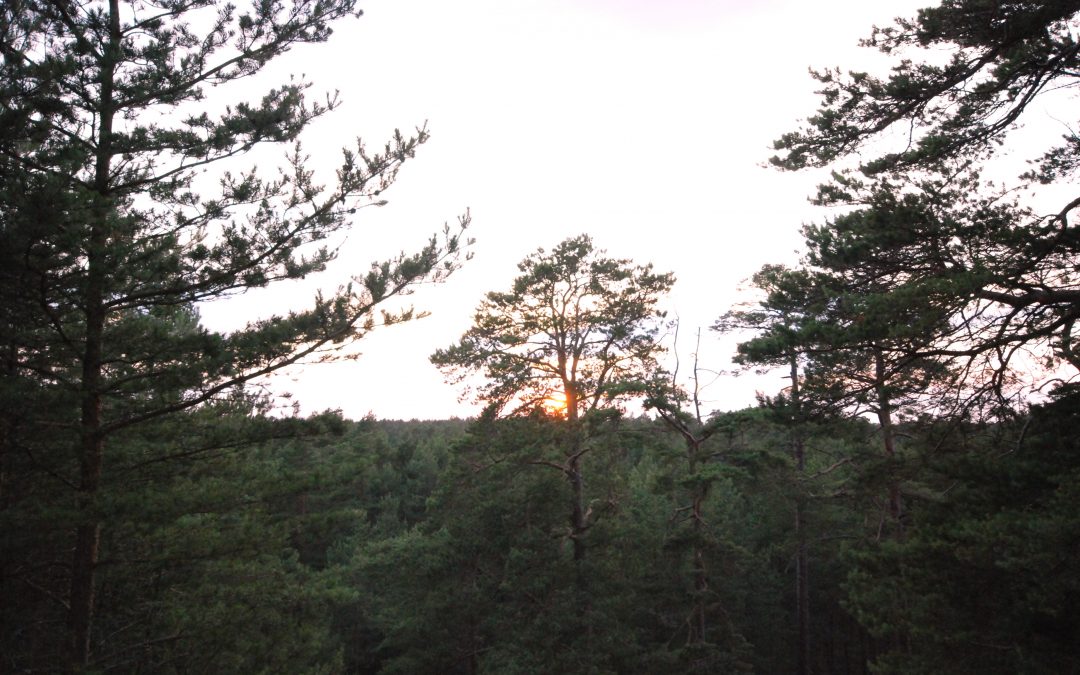 I lived in Edinburgh for seven years. Homesickness did not strike until the last few months. I started taking walks in the parks, dreaming of Swedish woods and lakes. The air was still somehow not fresh enough, the sky not bright enough. The food was somehow wrong. Swedish milk - mellanmjölk -...
read more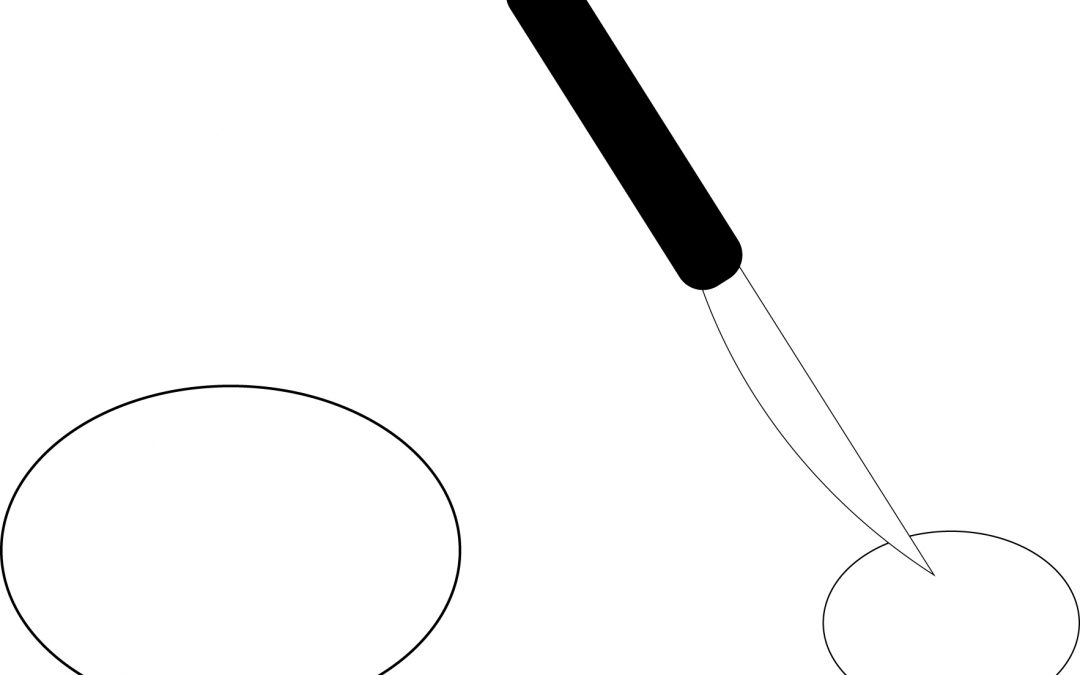 Although most of you would agree that any language is made up with - well, words, I encounter endless numbers of students that have a difficult time integrating vocabulary learning in their Swedish studies. Although some of them have made a conscious efforts not to learn words (planning to save...
read more
It could be in the middle of the night – it is dark enough, and you are dead tired. But it is eight in the morning, early December, and you are in Sweden. You cannot remember why you chose to come to this place, but here you are, standing on a cold and wet platform, waiting for a train that seems...
read more
Your CV lists your education, work experience and skills. Your covering letter will tell your prospective employer who you are, why you want this job in particular, and why they should hire you. The two should complement each other, to give a clear idea of who you are and what you can do. In what...
read more
Dependent on the position, the size of the company and personal preferences of the managers, you will either meet a recruiter from a professional recruitment company, the HR manager, or your prospective manager for your first interview. They want to meet you to see the real person behind the CV...
read more
Far too many times, I have listened to international professionals telling me how unsatisfied they are with their salaries in Swedish companies. Many of them have started a new position with a rather low salary, in the belief that they have better chances getting a good job in their new country,...
read more
If you have worked, studied, rented a cottage, or sent your children to school in Sweden, you must have come across the peculiar use of week numbers instead of conventional calendar dates. That is to say, instead of saying May the 7th, most Swedes would refer to today as Thursday, week 19. And...
read more
To the horror of many visitors to Sweden, the Swedish language completely lacks an equivalent to the English please, the French s'il vous plait, or the German Bitte. This, according to many of my students, proves their hypothesis that the Swedish are impolite by nature, and don't show any...
read more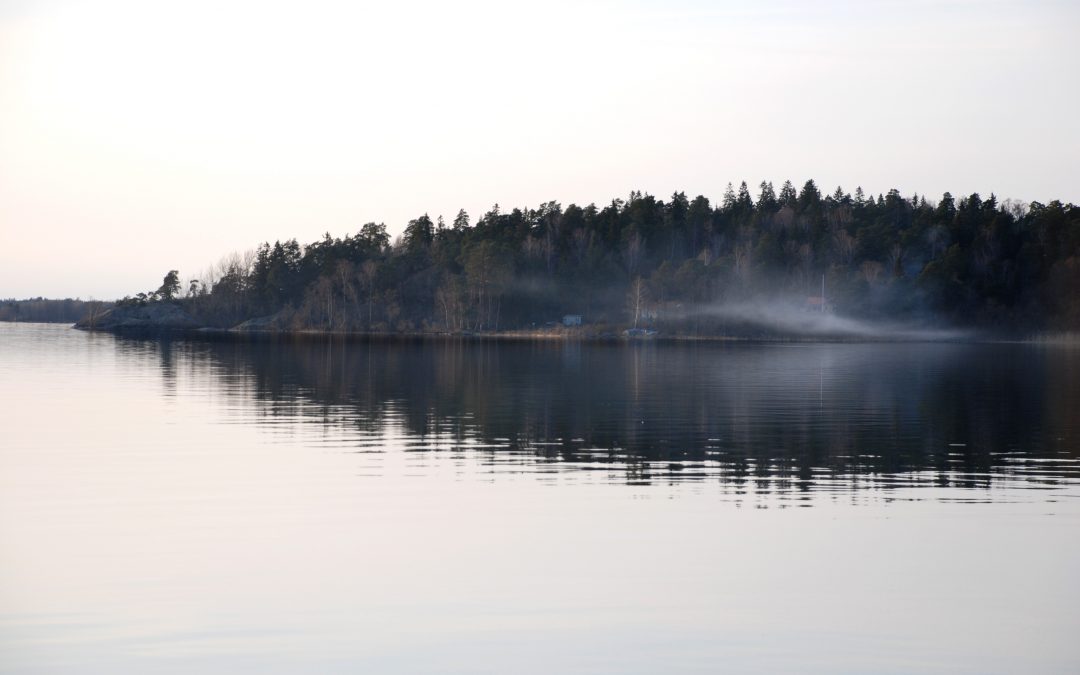 After having lived almost seven years in Scotland, I returned to Sweden in 2008. I was shocked to discover how rude the Swedes are, slamming doors in my face, yawning without covering their mouths, bumping into me without apologising. Later I realised that I was experiencing a reverse culture...
read more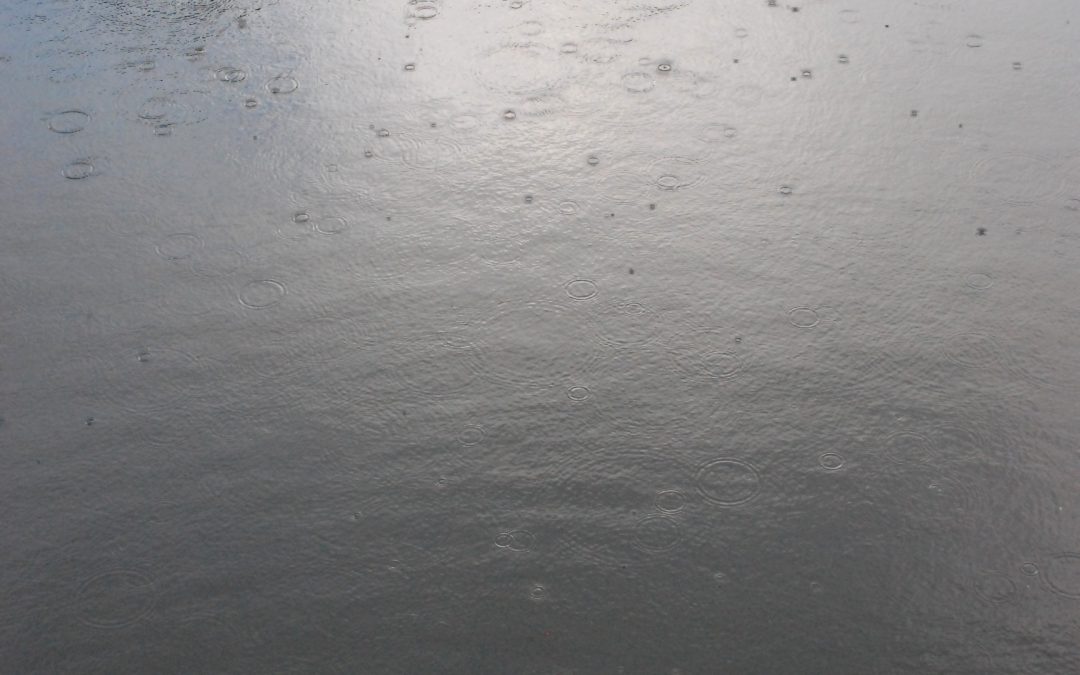 Summer is over, and Swedish business is about to settle back into its slow yet productive rhythm. Perhaps you are starting a new job, or hoping that the new season will bring new possibilities. Perhaps you are hoping to make friends with your colleagues. You are newly arrived in the country and...
read more
Do I need to speak Swedish to get a job? It is not necessary that you speak Swedish for all professions. In business, IT, engineering, design, research, and many other fields, many companies hire international team members on a regular basis, and the working language is often English. Most Swedes,...
read more
Make sure they can see your potential If you are good at what you do, you will probably be good at it anywhere. Being intelligent, well educated, serious, and having the appropriate work experience and skills is not culture dependent. However, when we talk about our assets, or present them to a...
read more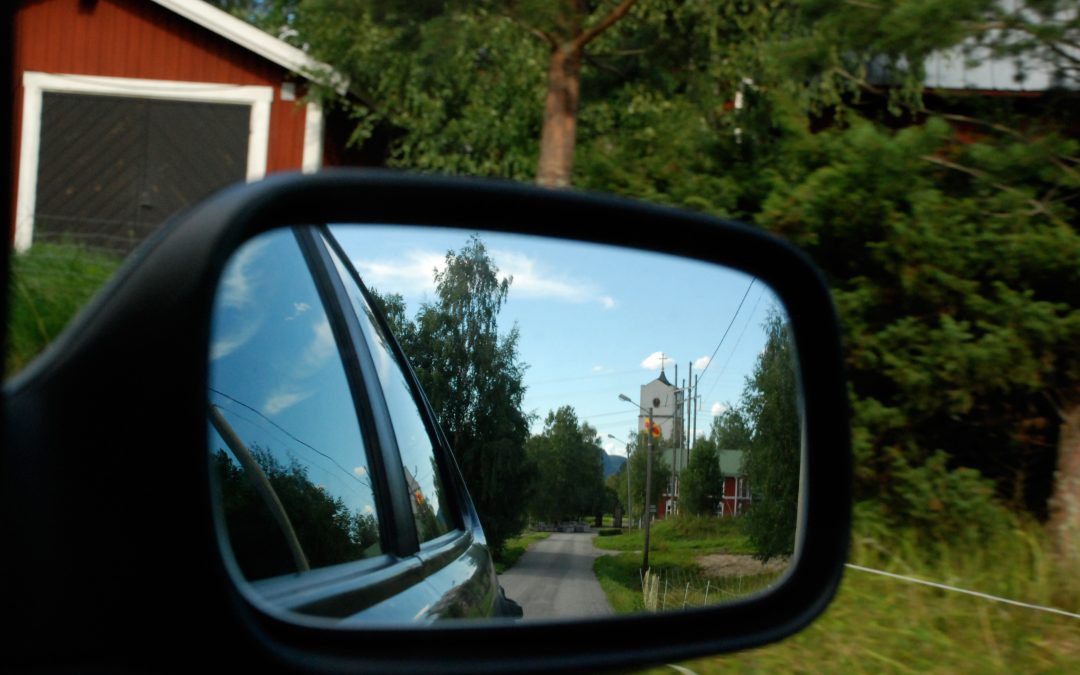 Enough of lagom Although even hugely accessible sources, like Wikipedia, claim the opposite, most Swedes believe that the word lagom cannot be translated into other languages. There is a huge myth surrounding this little word, it almost has the status of a conceptual national mascot. Many Swedes...
read more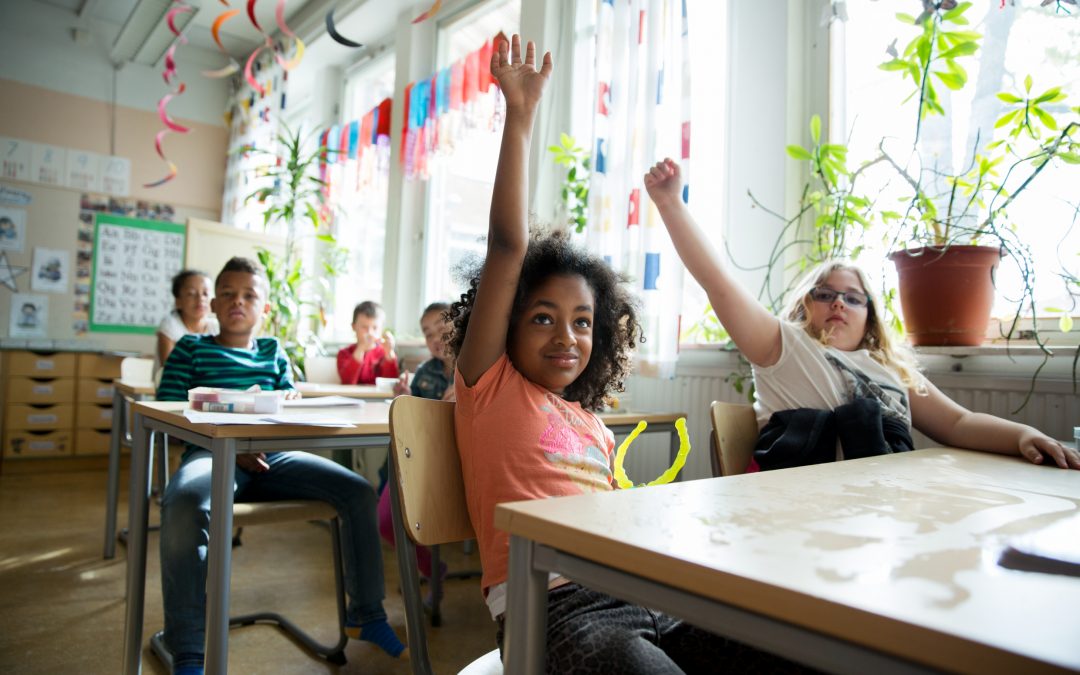 It's time If you are feeling even the tiniest bit emotional about your child starting school in Sweden, I recommend that you do not listen to Abba's weep-along smash hit Slipping Through My Fingers. However, if you do feel tempted to press play and have a little cry over the first line Schoolbag...
read more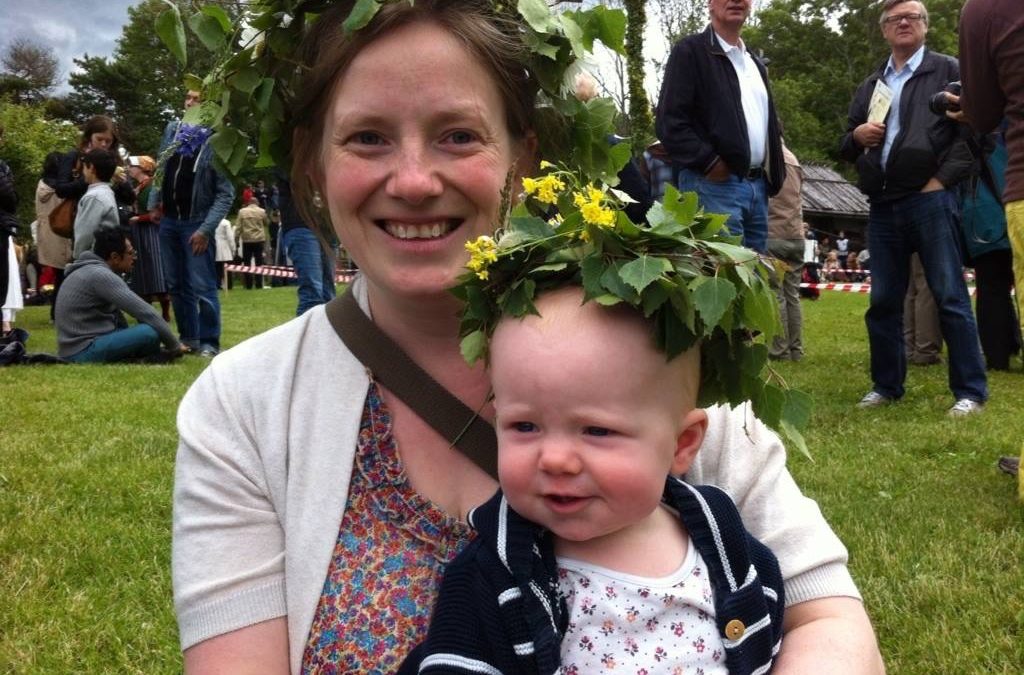 You've been in Sweden with your family for a while now. You've read the books on Swedish culture, and you think you're getting to grips with how things work here.... Don't draw too much attention to oneself. Avoid chit chat with people you don't know. Don't go over the top with anything.  Lagom is...
read more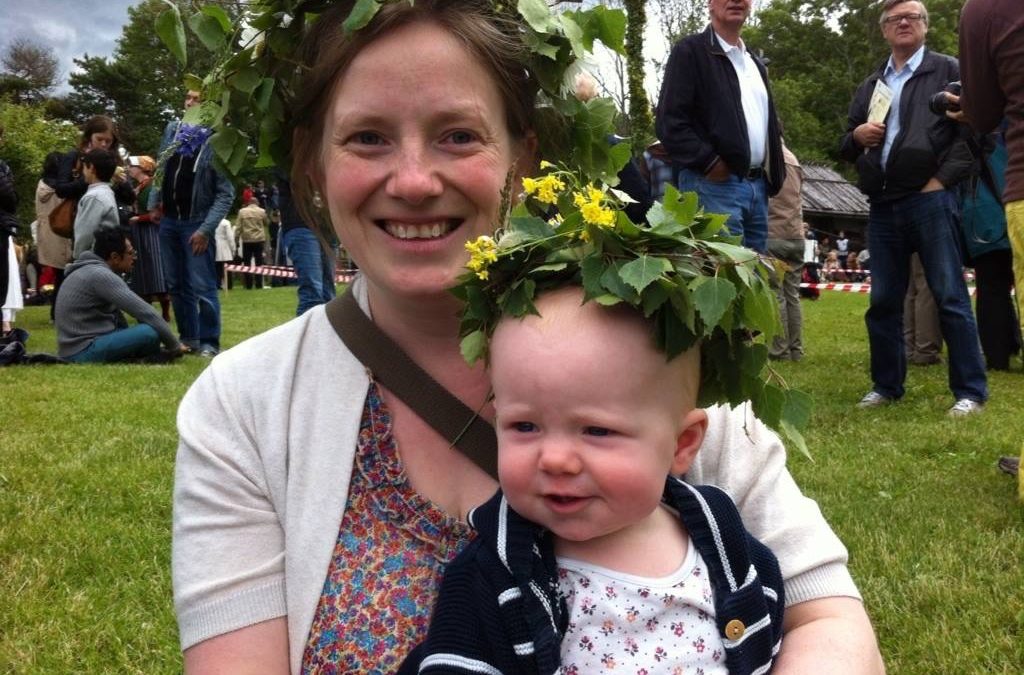 You've been in Sweden with your family for a while now. You've read the books on Swedish culture, and you think you're getting to grips with how things work here.... Don't draw too much attention to oneself. Avoid chit chat with people you don't know. Don't go over the top with anything.  Lagom is...
read more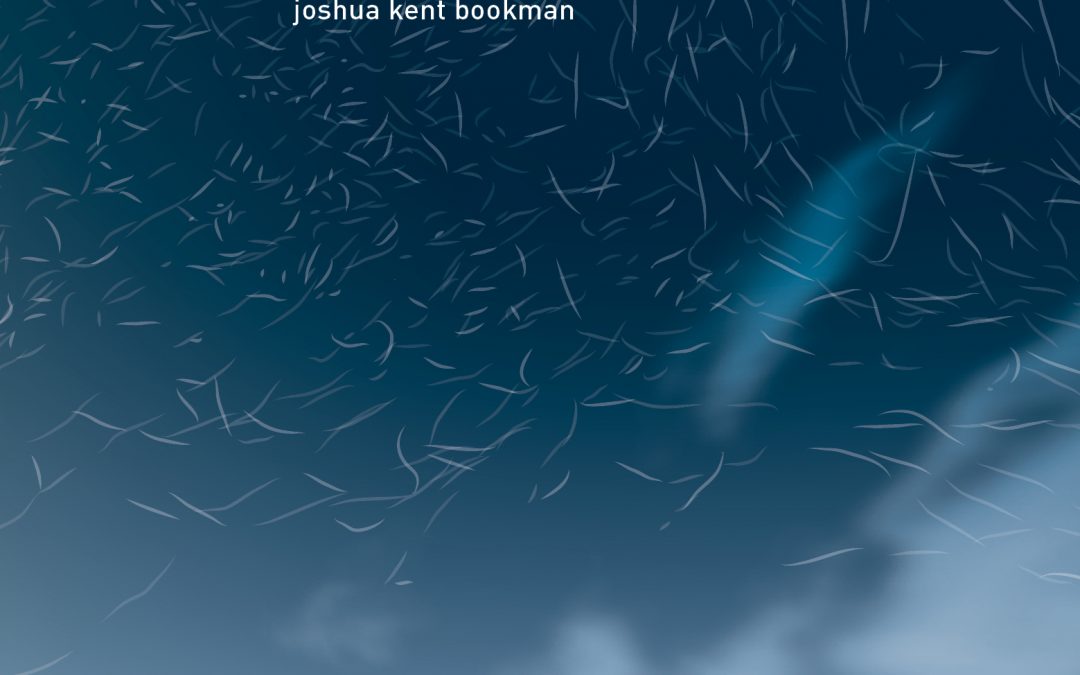 The French word for weather, le temps, also means time. Weathering, unlike seasons, records years as linear. It imitates life; it is one-directional and with a definite closure. Storms and days of blasting sunshine form the landmarks that help us navigate our personal histories. It also adds...
read more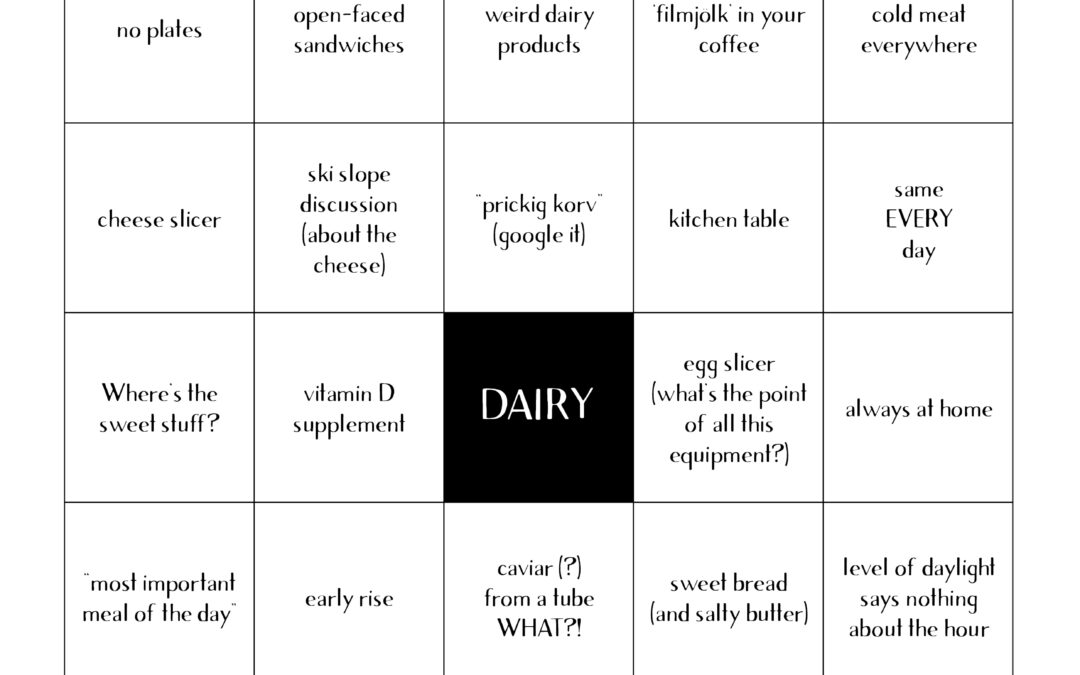 Here, please enjoy a free download for playing Swedish breakfast bingo. Please share this link with your friends and followers or talk to us on social media. We are @lysandelagom on Twitter and @lys_publishing on Instagram. If you want to join our give-away and win designer butter knife by Alicia...
read more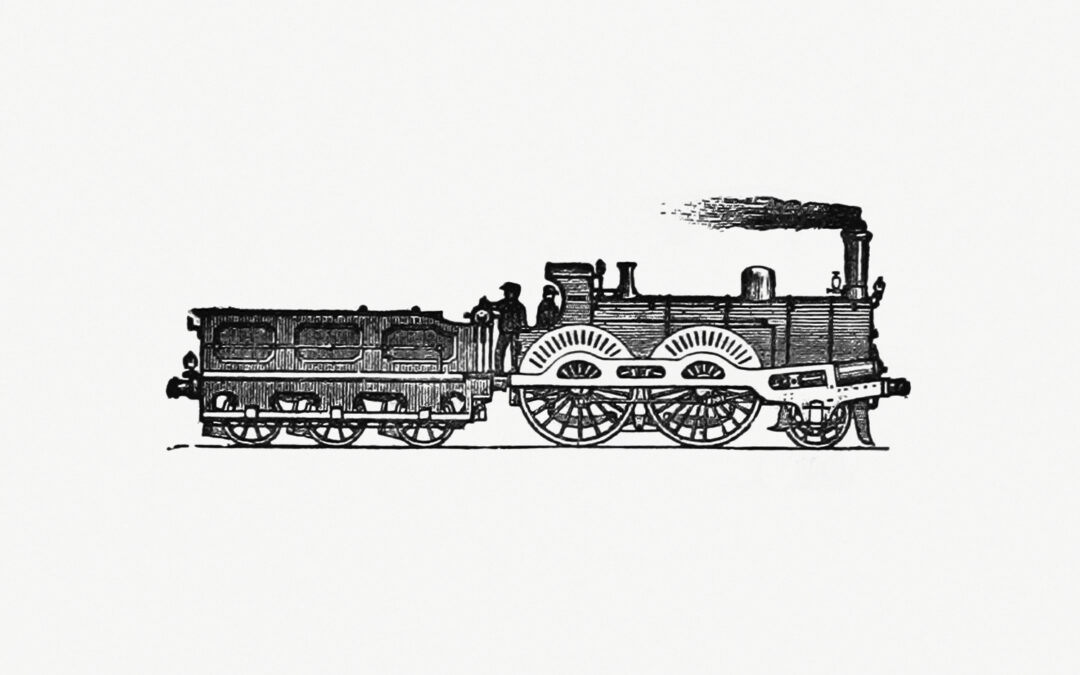 Jag har en trendspaning. Många arbetsplatser gone digital organiserar fredagsfika online, med eller utan kaffebröd men inte sällan med en lek eller tävling för att hålla samtalet igång och arbetsmoralen uppe. Och här går det visst trender. Det är inte helt omöjligt att just du kommer leka På...
read more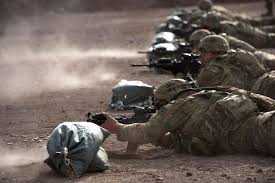 Har du någonsin lärt dig ett nytt ord på ett främmande språk, nyfiket kollat upp vad det kan vara på svenska – och blivit grymt besviken? Inte? Okej, men ibland är den korrekta svenska översättningen helt enkelt inget vidare. Det blev mina kolleger varse när de översatte ett militärspel och...
read more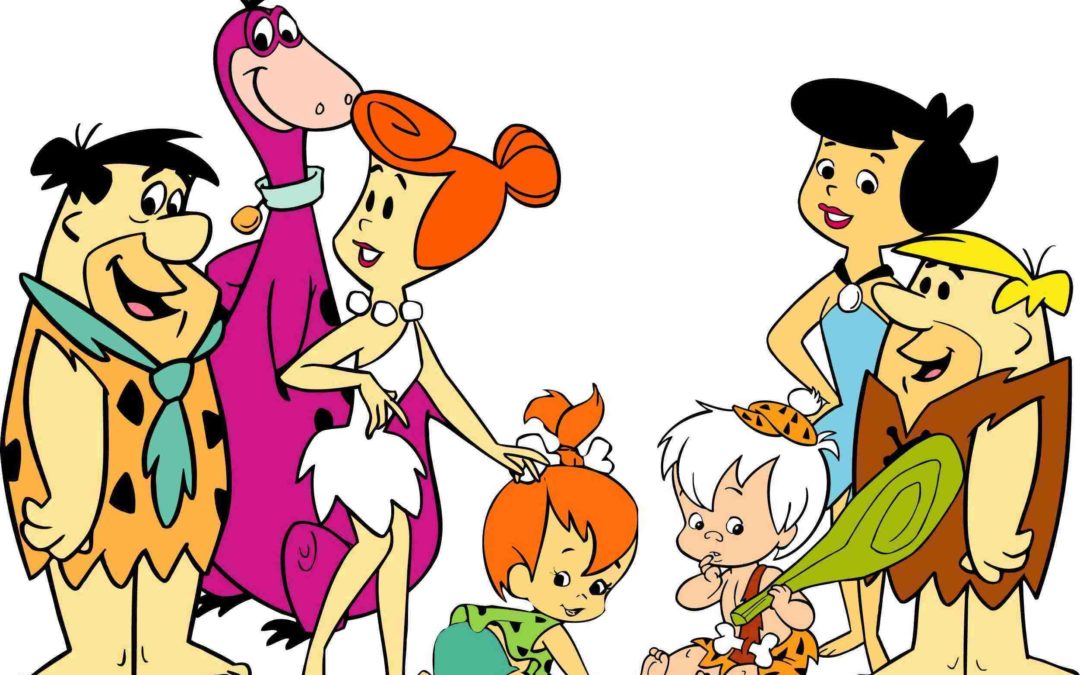 Översättningssvenska: Jag korsar fingrarna! Svenska: Jag håller tummarna! Det här exemplet minns jag från min barndom. Jag såg på ett avsnitt av Familjen Flinta (The Flintstones) nån slö vårdag hos pappa (han hade minsann parabol). Att korsa fingrarna är en klassisk handgest för att önska någon...
read more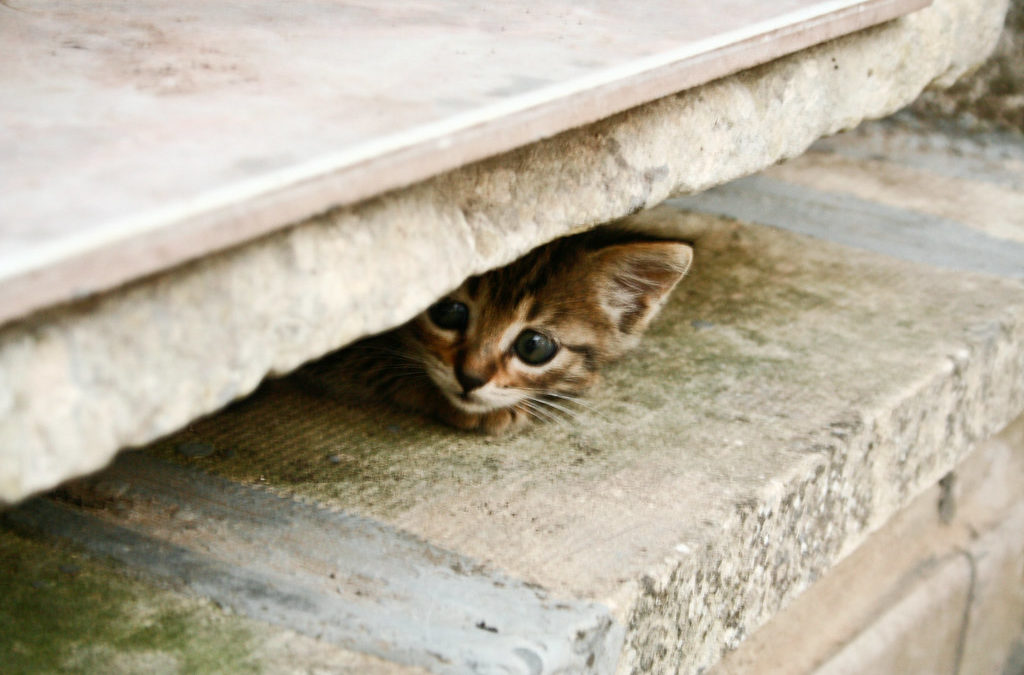 Översättningssvenska: best Svenska: odjur För en tid sedan fick jag översätta en historia där en pojke möter ett odjur, eller på engelska a beast. Direktöversättningen en best är naturligtvis inte felaktig, men ordet är relativt ovanligt i svenskan, och därför vänder man hellre sig till ett mer...
read more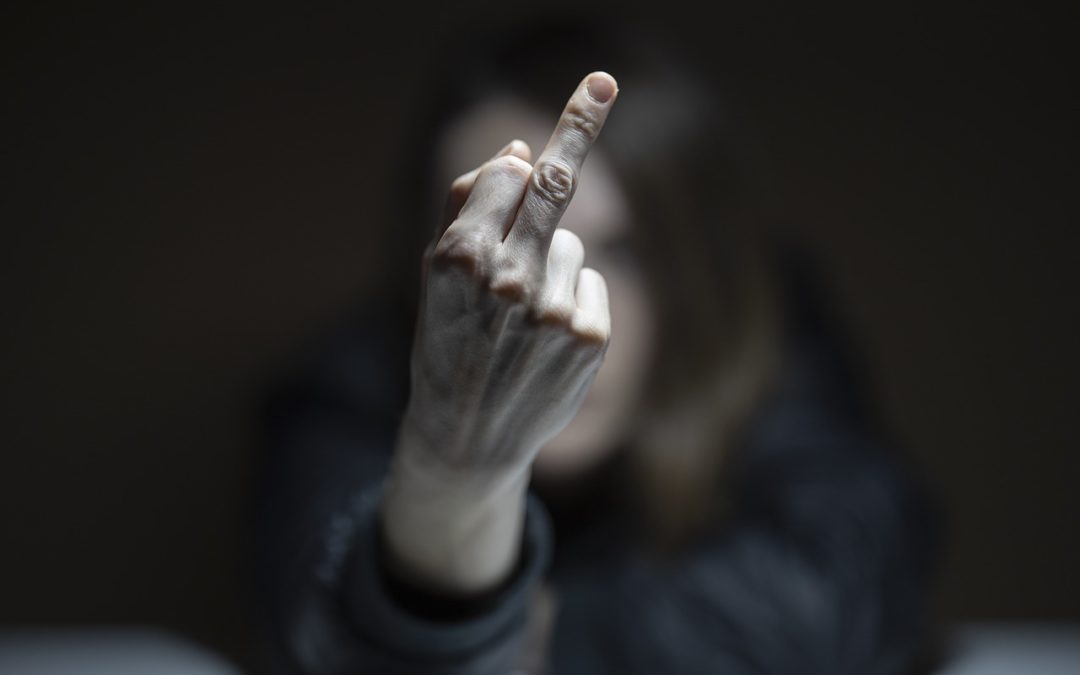 Översättningssvenska: Slyna! Svenska: Jävla as! Kraftuttryck, svordomar, invektiv, skällsord, förolämpningar, smädelser, glåpord, pejorativ – kärt barn har många namn. Och de olika namnen kan variera ganska rejält mellan språk, men framför allt är det laddningen och användningen som skiljer sig...
read more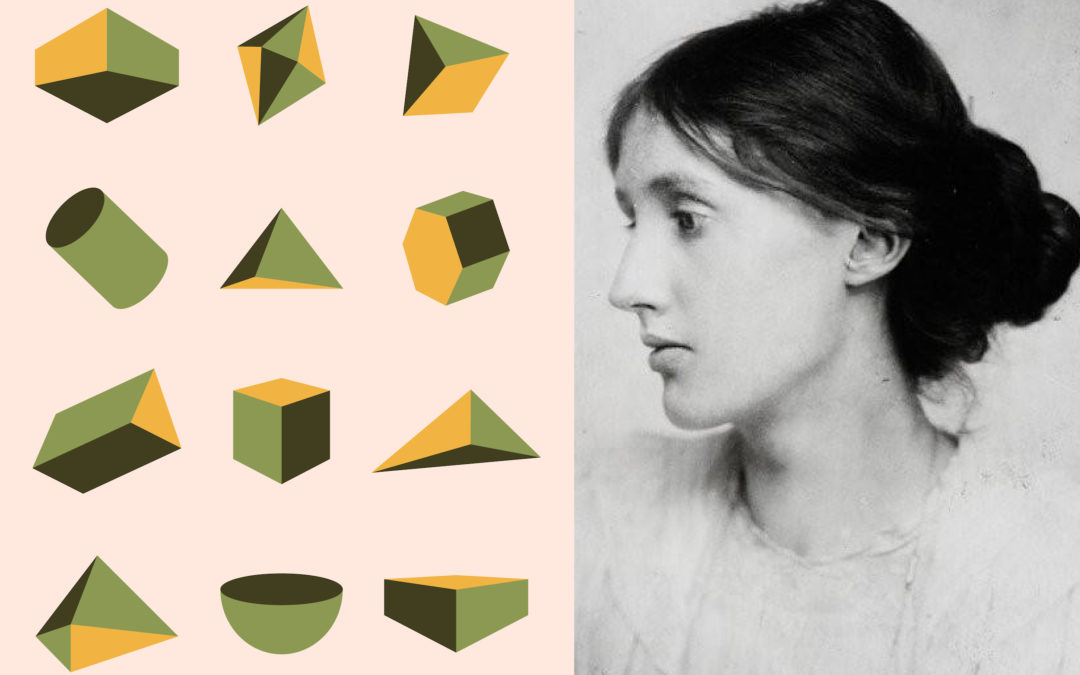 Hur snabbt skulle Virginia Wolf lära sig svenska? Anta att man, som en inspirationsföreläsare just sa, skulle plugga svenska en timme om dagen. Och att det tar ungefär 50 studietimmar (alltså 50 timmar i skolbänken, läxor och repetition ej inräknat) att nå nivå A1, enligt Europarådets skala. Då...
read more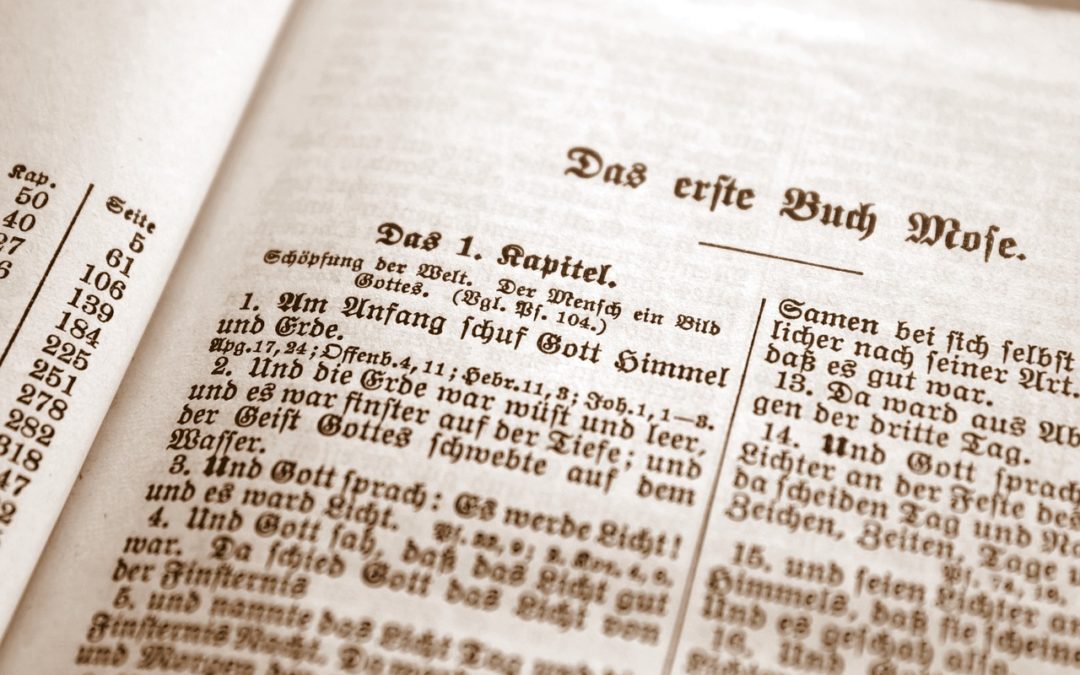 Översättningssvenska: Lyft dina ögon och se. Svenska: Titta. När man talar om klarspråk går det inte att undvika stilfrågan: om en språktyp uppfattas som maktens språk lär den också uppfattas som stiligare. Många ser fördelarna med klarspråk i myndigheter; det är ju en demokratifråga. Men samma...
read more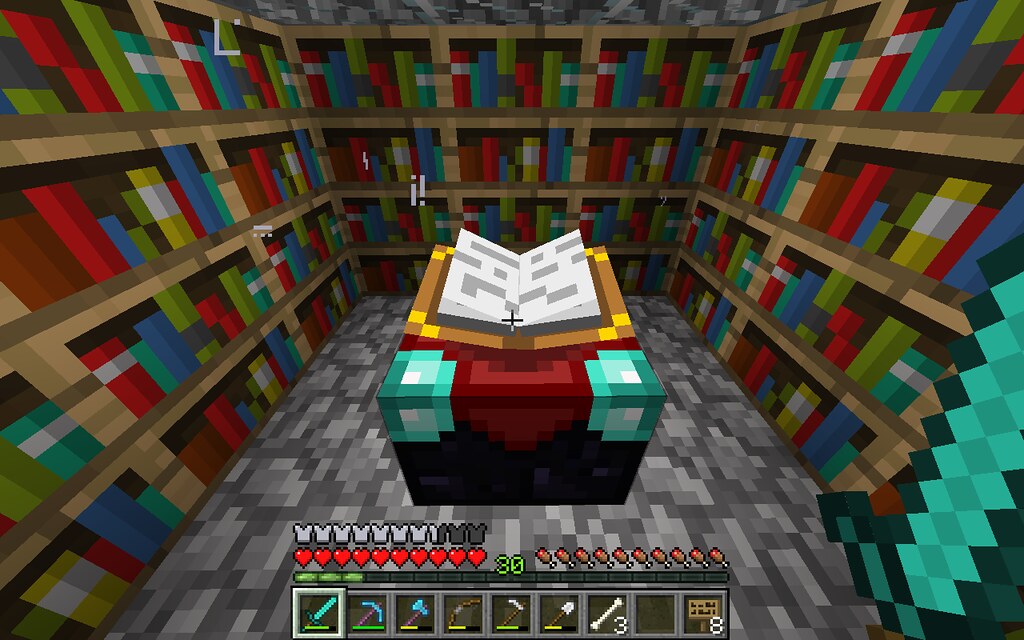 Text är mer integrerad i spel, men välintegrerad text brukar sällan gå att översätta: om det onda munkbageriets slogan står skrivet i stora 3D-modellerade neonbokstäver över affärscentrumets fasad så är det knappast något som kommer justeras i översättningen. Här har översättaren två val: översätt...
read more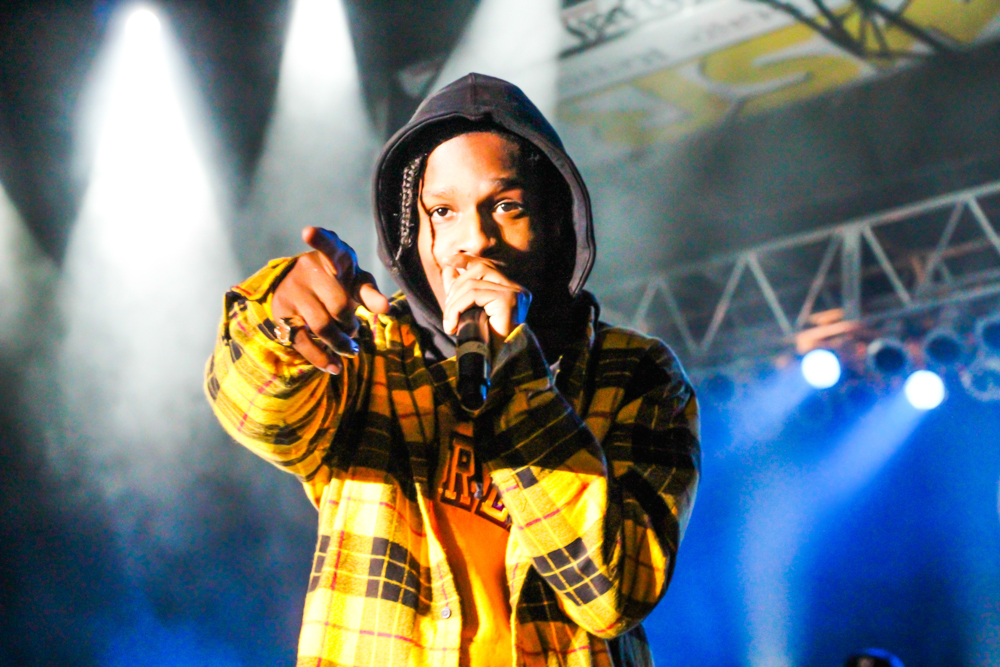 Översättningens kanske viktigaste mål (beroende på vem du frågar) är ekvivalens, likvärdighet. Det betyder att den som läser en översättning på sitt förstaspråk ska kunna få samma upplevelse som den som läser den icke-översatta källtexten på sitt förstaspråk. En stor anledning till att engelska...
read more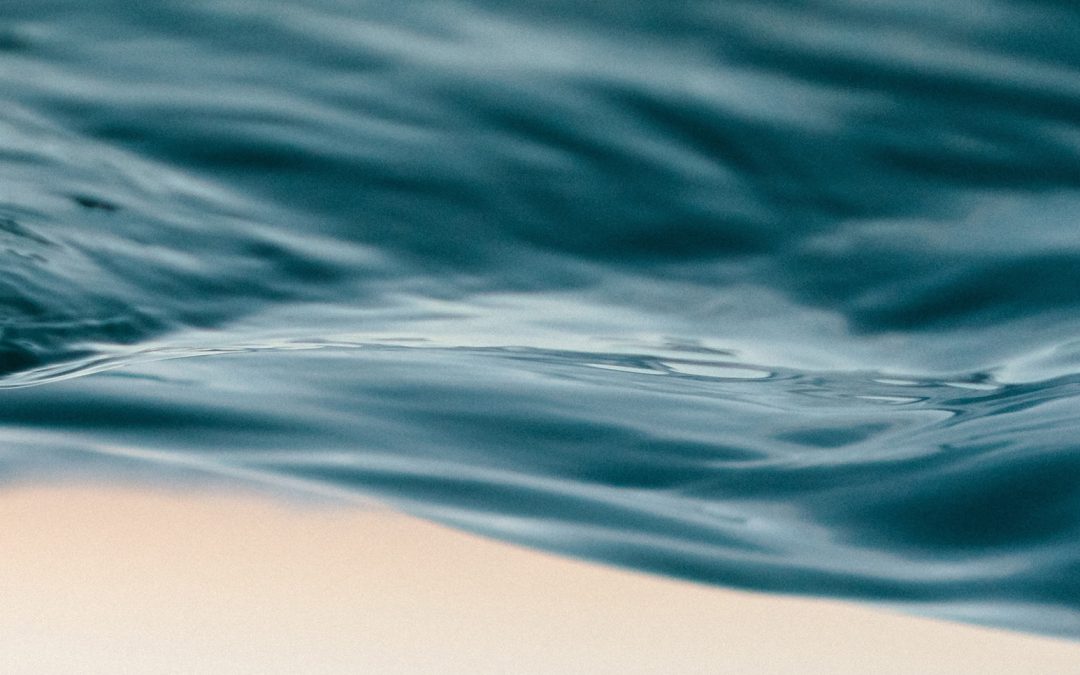 På franska använder man samma ord för väder som för tid: le temps. Till skillnad från årstidernas cykliska växlingar mäter väder och slitage tiden enligt en linjär skala, en tideräkning som livets egen, med endast en riktning och ett definitivt slut. Här figurerar isande stormar och dagar av...
read more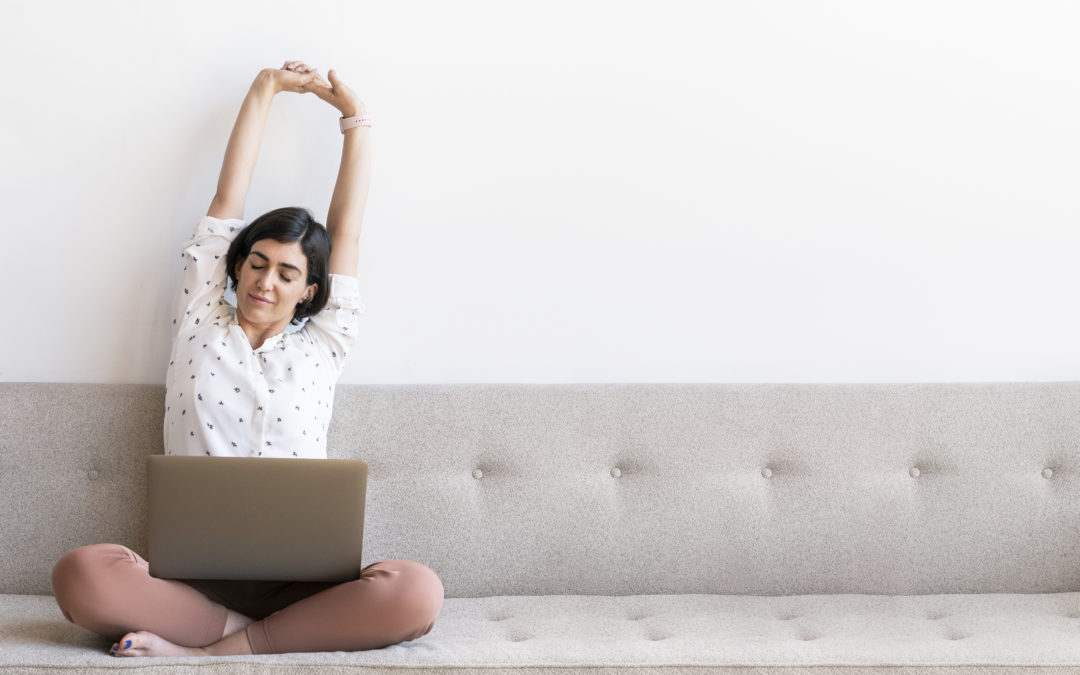 10 saker som du måste ha kolla på när du jobbar i Sverige 1. a-kassa ... förkortning för arbetslöshetskassa, det vill säga pengar som man får om man är arbetslös. Observera att man inte får a-kassa automatiskt, utan man måste anmäla sig och betala en månadsavgift. Man kan också komplettera...
read more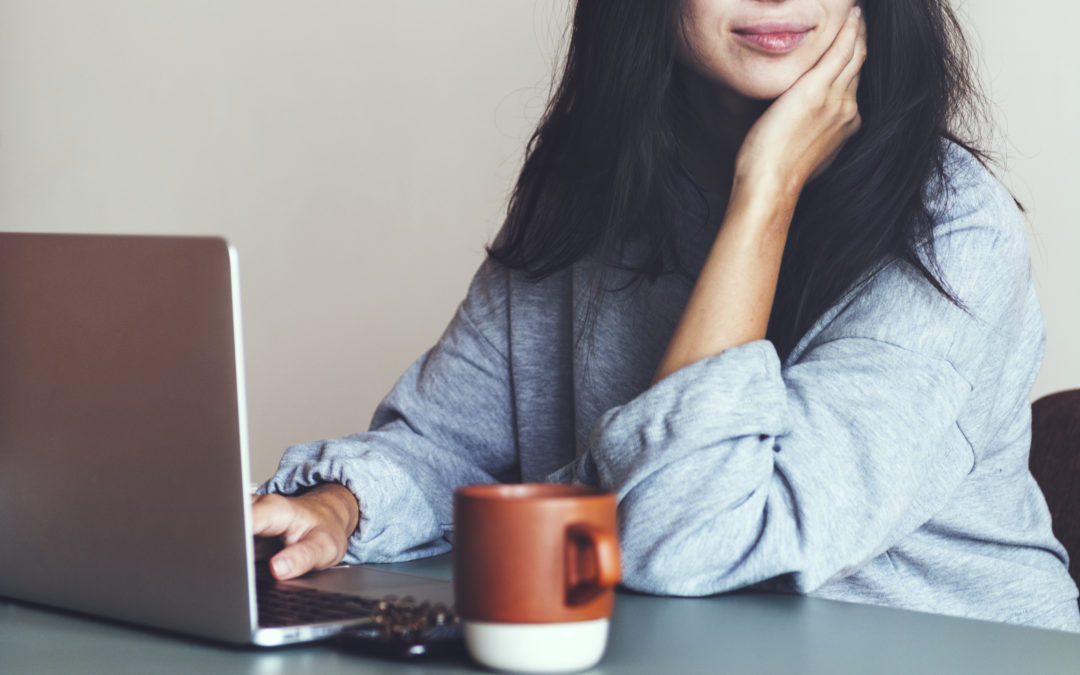 Du vet att du jobbar i Sverige när... ... ditt kaffeintag har gått upp med 200 % sedan du började jobba. ... du har ett möte för att planera andra möten. ... du planerar tid i veckonummer istället för månader och dagar. ... din arbetsgivare vill att du ska ta semester. ... du vet allt om dina...
read more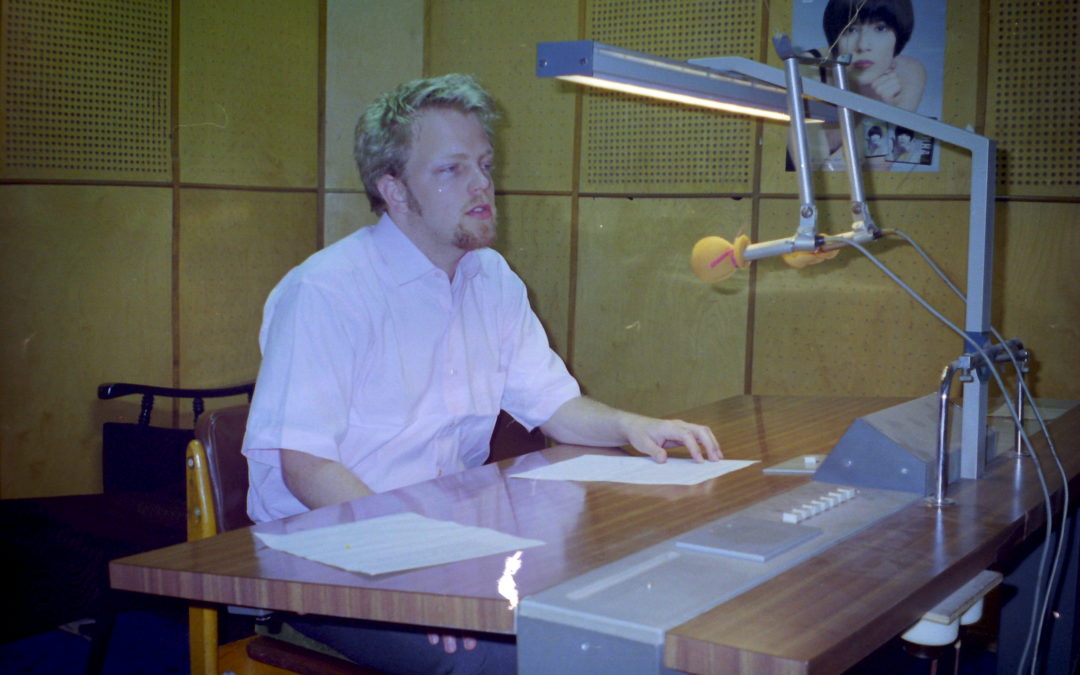 I väntan (Lund 2000) Vad jag skulle göra efter studenten rådde det ingen tvekan om. Jag skulle såklart arbeta på Radio Rysslands röst. Jag hade faktiskt redan fått beviljat ett EU-stipendium genom Arbetsförmedlingen, även om man på den ryska sidan inte ville godkänna det hela, eftersom juristerna...
read more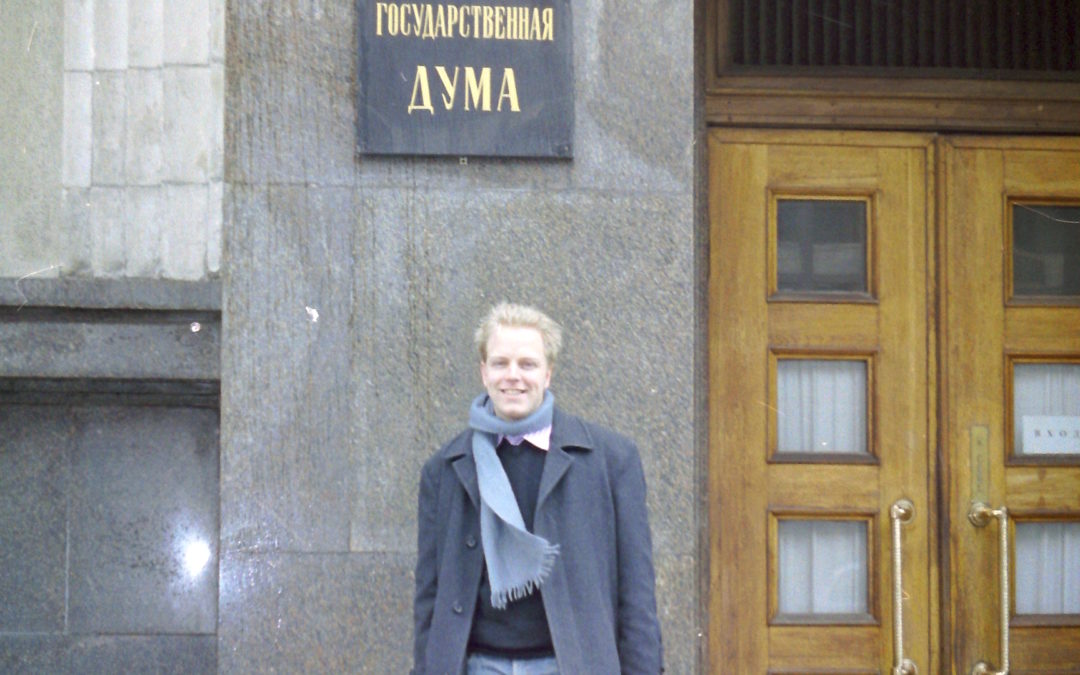 Så var jag äntligen på väg. Det var i början av februari 2001. Jag hade hostat mig igenom julen. Enligt läkarna hade jag fått vatten i lungsäcken och det bara några veckor innan jag skulle till Ryssland. Givetvis skulle lite vatten på fel ställe inte få hindra mig att åka till Ryssland så jag åkte...
read more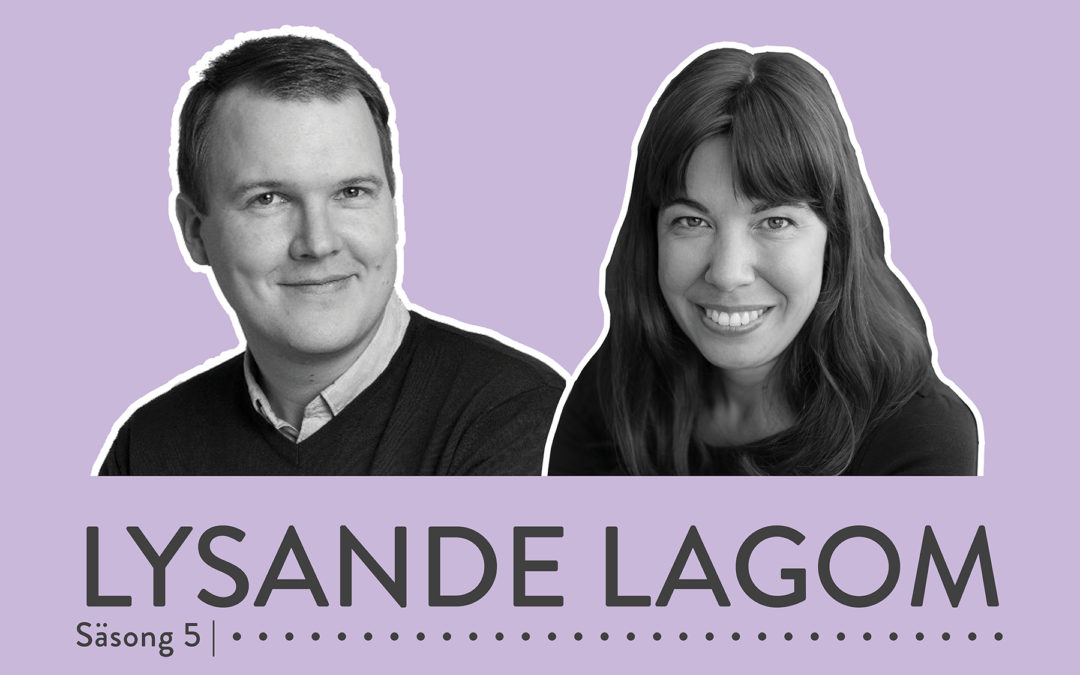 Språklärarna Emil och Sofi lyssnar på dansaren Tony Irvings svenska och pratar om vokaler och konsonanter, obetonade och betonade stavelser samt satsmelodi. Vad är det som gör att han låter som han låter? Är hans svenska "tillräckligt bra"? Lyxen att ha engelska som modersmål i Sverige är att man...
read more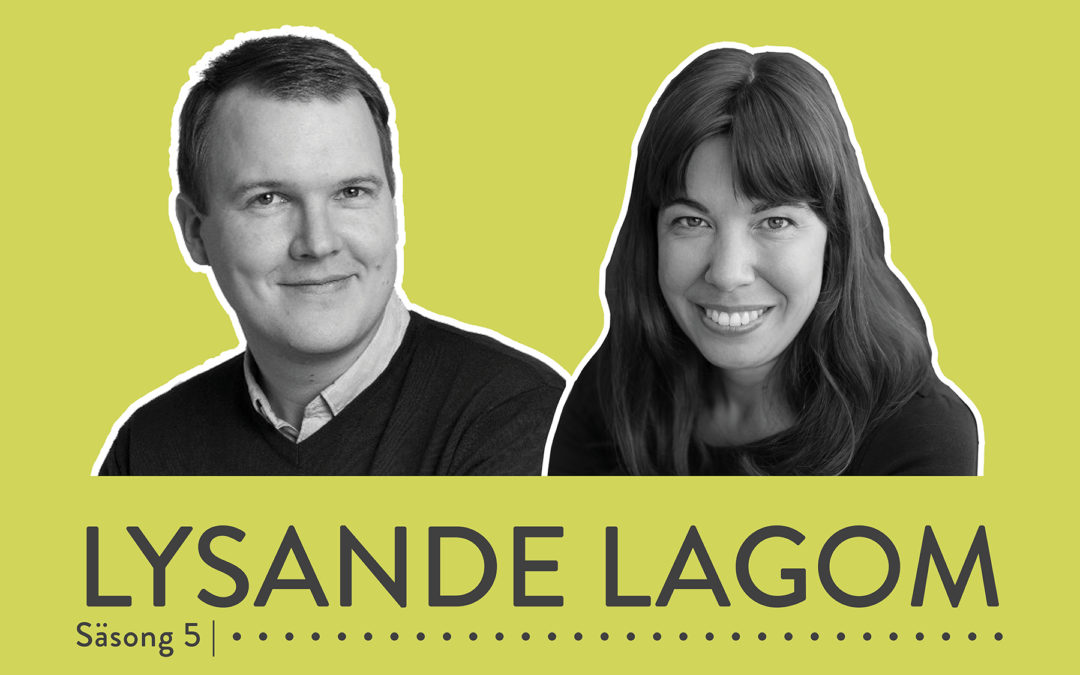 Vad är det bästa sättet att bli en del av det nya landet man bor i och lära känna det? Är det att resa hela landet runt, läsa en massa böcker, äta traditionell mat och se folks gamla tevefavoriter? Ja, vissa av delarna kan kanske hjälpa om man vill trivas i Sverige, tycker Tomas Spragg Nilsson som...
read more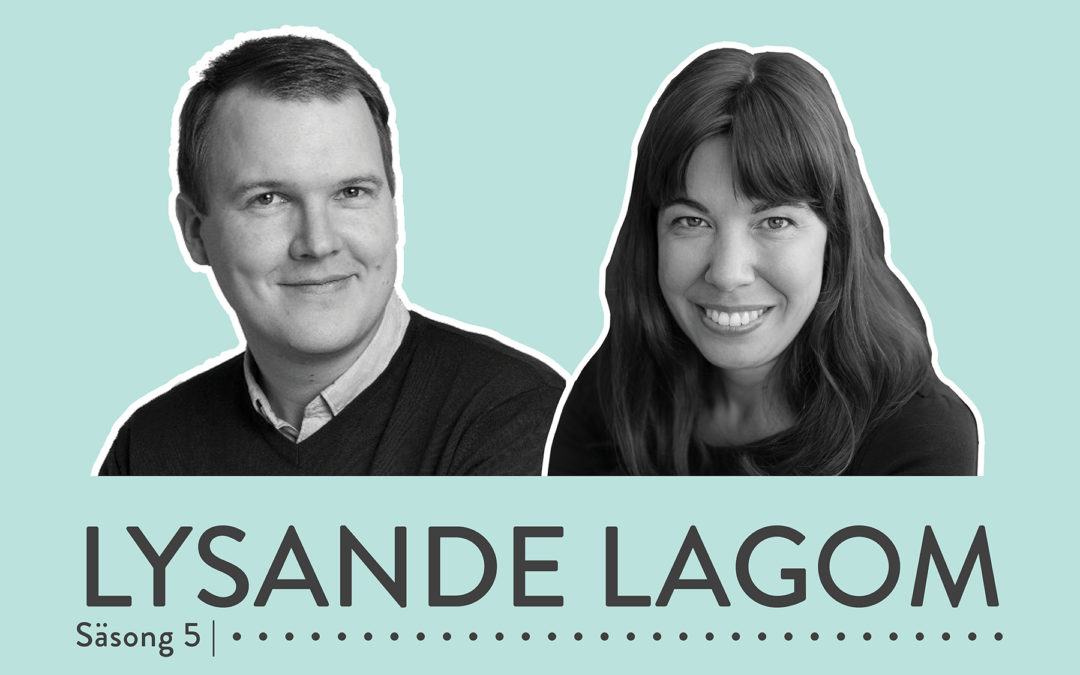 Tamefan! Nu pratar vi om svordomar, så om du inte gillar fula ord bör du hoppa över det här avsnittet. Har vi färre svordomar på svenska än andra språk? Är det istället så att vi breddar oss grammatiskt när det gäller svordomarna, så att vi kan säga både jävel, jävlar, jävla, jävligt, djävlulskt...
read more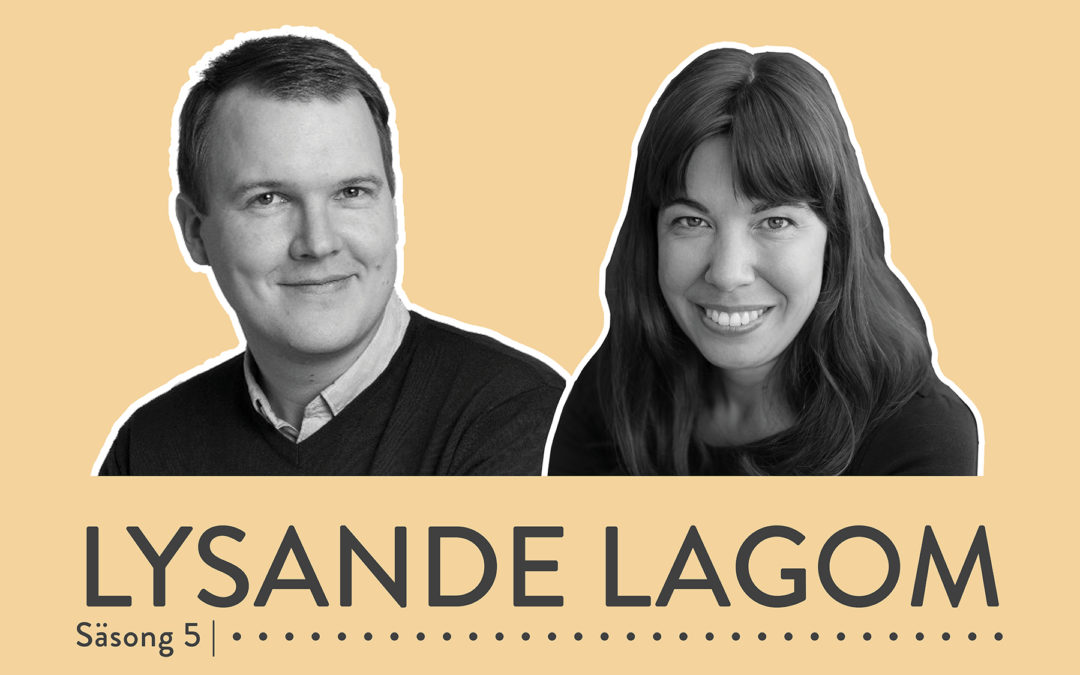 Finns det något så läskigt som att söka vård utomlands? Vårdkulturen skiljer sig markant mellan olika länder. Emil berättar om när han får träffa läkare på Costa Rica för misstänkt fågelinfluensa. Hur är det då att som invandrare söka vård i Sverige? Sofi berättar om den franska släktens krock med...
read more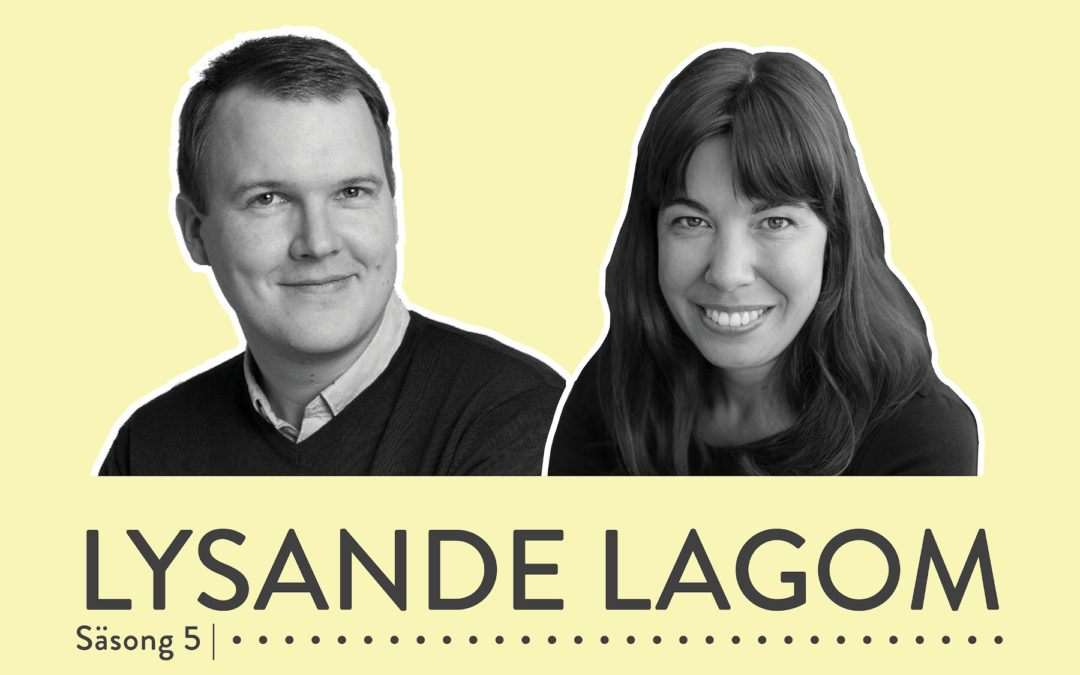 Här kommer säsong 5! I det här avsnittet pratar vi bland annat om coronaviruset och vad det gör med känslan av att inte riktigt vara välkommen i Sverige. Böcker som vi nämner i avsnittet: Falukorv och andra fasor av Tomas Spragg Nilsson, Tacos, tvättstuga och tack för senast av Mattias Axelsson...
read more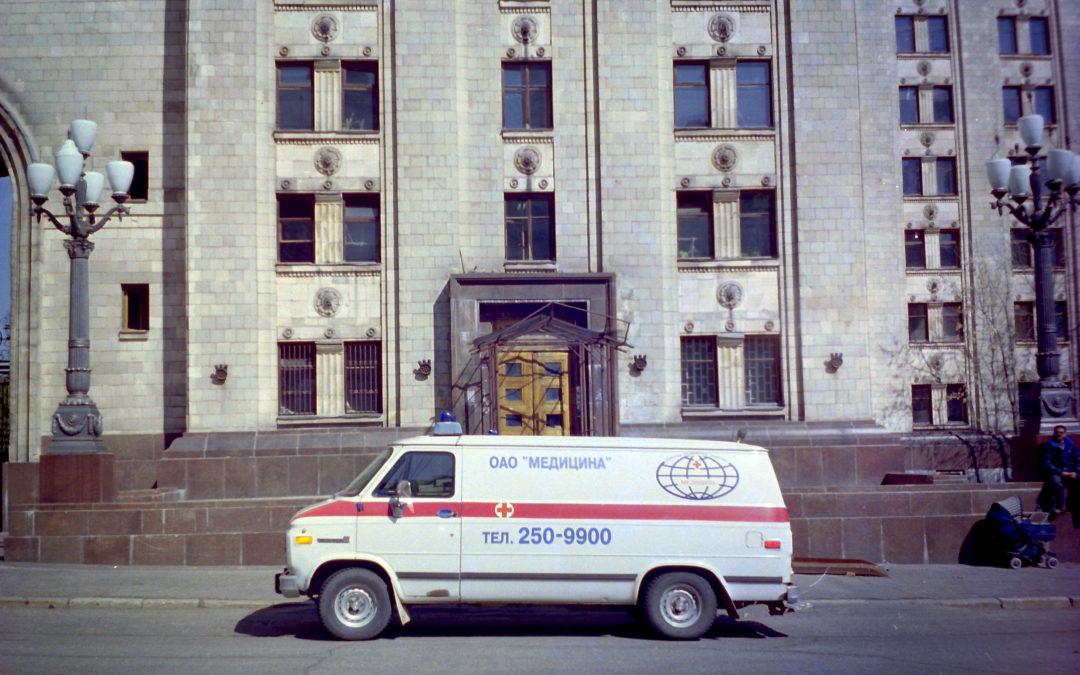 Inlagd Hostan, som började med vatten i lungsäcken i Sverige före min avfärd till Ryssland, ville inte ge med sig. Efter en tid fick jag även ont i ryggen ungefär på den plats där jag tyckte att lungorna satt. En dag fick jag hjälp att kontakta vården. Dezjurnajan, som denna dag var av det...
read more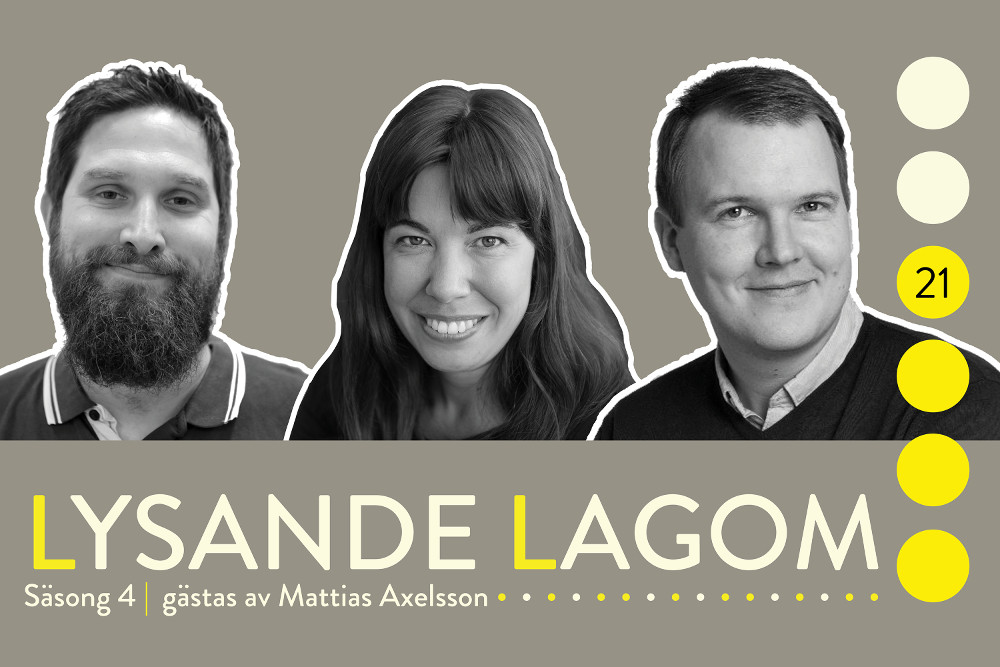 Är julen hotad? Det verkar ju så när man läser inlägg från arga människor som inte gillar att det finns vintermust, manliga Lucior eller bortklippta scener ur Kalle Anka. Sofi tar dock upp ett reellt hot mot julen i hennes egen familj, nämligen att hon måste klä ut sig till något som inte alls hör julen till. Vi pratar om Luciatradionerna och debatterna om dem, om julmustens ursprung, om mörker och myz.
read more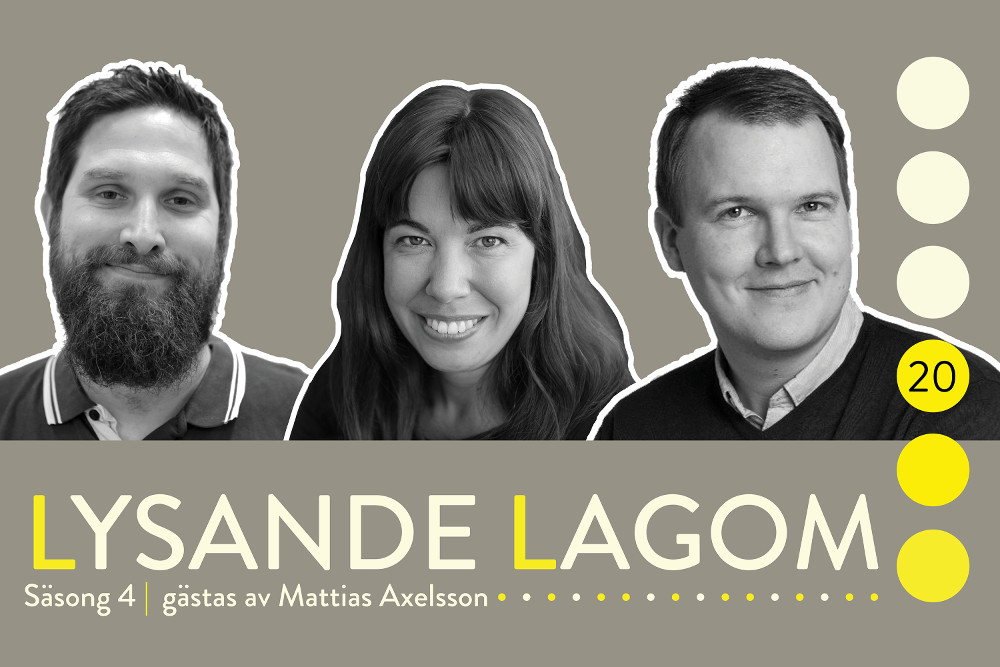 Vad är det mest störande av våra svenska beteenden? Är det att man förväntas finna sig i att vara naken bland andra, fet och ful som man är? Eller är det förhatliga niandet det som mest får oss att rysa? Vissa kanske tycker att det är mer irriterande när folk inte vet hur man beter sig när...
read more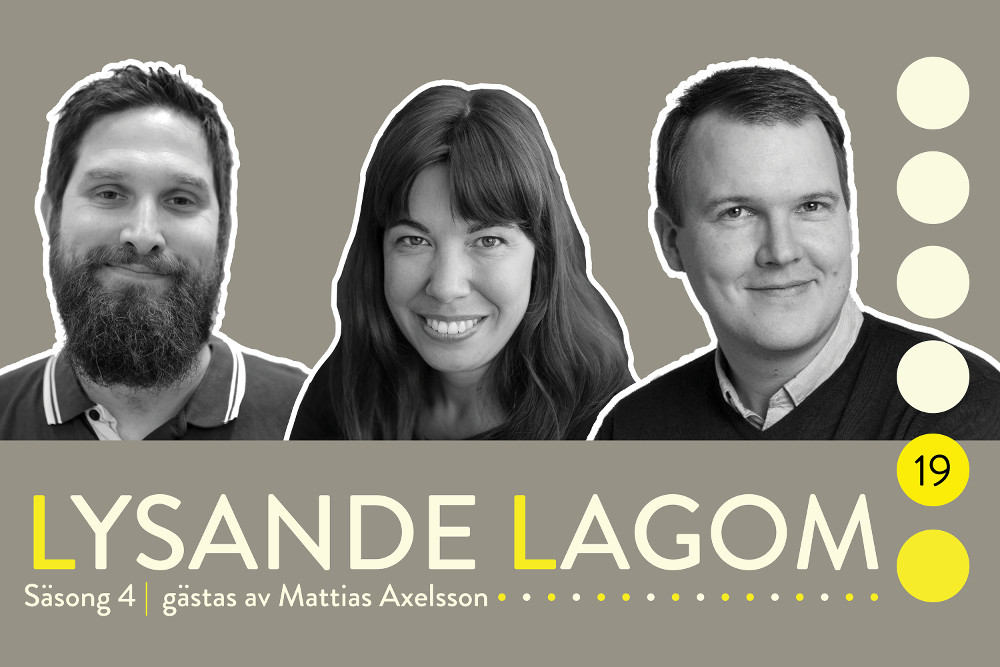 I detta avsnitt, featuring Mattias Axelsson, författaren till Tacos, tvättstuga och tack för senast, dyker vi ner i svenska dryckesvanor och går igenom vad vi själva brukar dricka och varför vi dricker som vi dricker i Sverige. Hur stolta är vi över svenskt kranvatten, varför dricker vi kaffe i så...
read more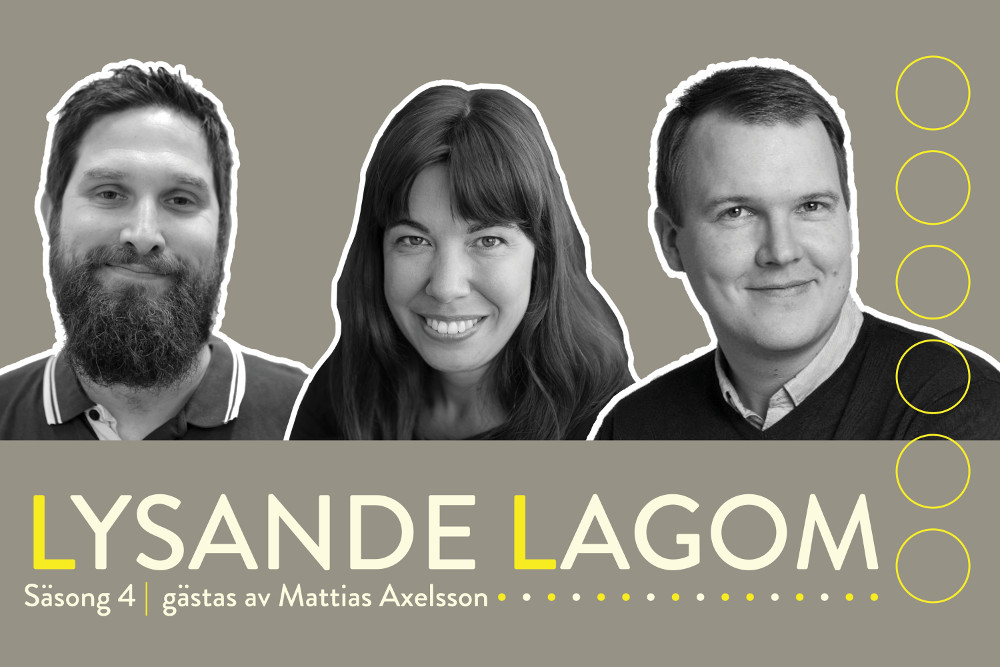 Mattias Axelsson, författare till Tacos, tvättstuga och tack för senast läser ett recept på lungmos ur Tore Wretmans Svensk husmanskost. Vad har du nu för ursäkt för att inte äta det? Va? Va? VA?!
read more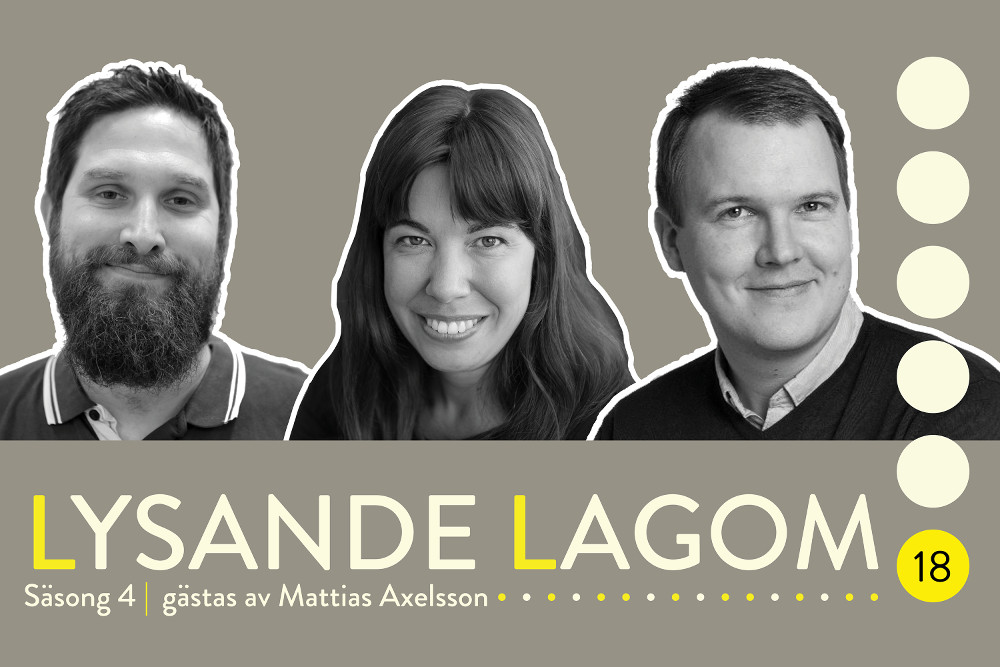 Vi pratar med folkbildaren och traditionsexperten Mattias Axelsson, författare till boken Tacos, tvättstuga och tack för senast: Svenska vanor A–Ö om vad vi äter i Sverige och varför. Vilken är den vanligaste maten? Är det barnen som bestämmer vad vi ska äta? Vad är egentligen grejen med...
read more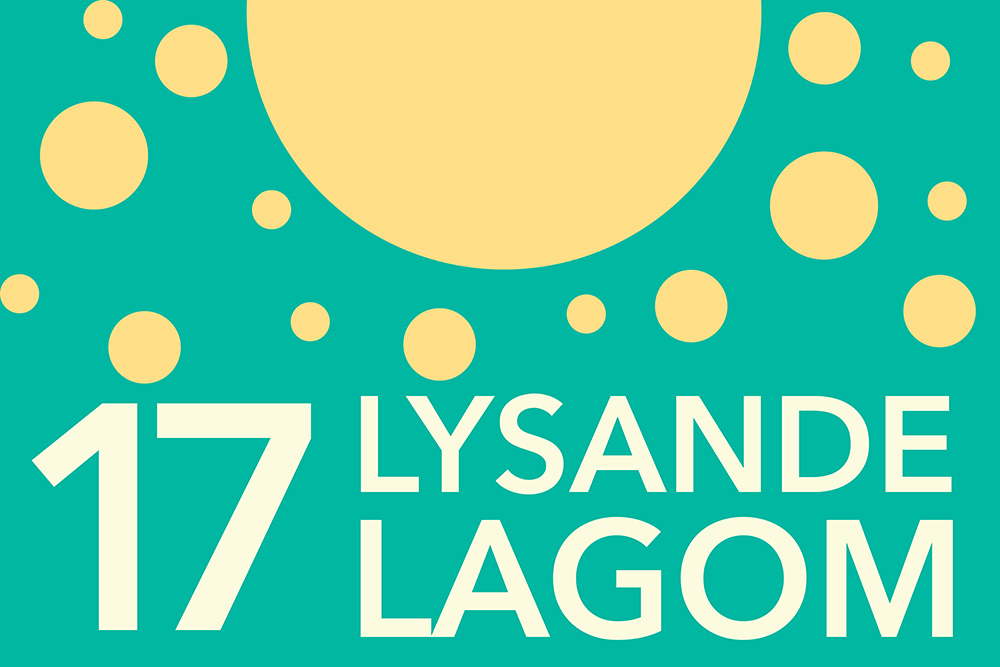 Hur är det att semestra i sin partners hemland? Efter sommarens äventyr i Europa går vi igenom det bästa och det värsta med att få se en annan kultur på nära håll, och diskuterar fördelarna med Tysklandsbingo och franskt fläsk som strategier för att vinna barnens godkännande. På kontinenten tar...
read more
Nu när allt är digitalt och det finns översättningsappar och språkinlärningsappar som är helt gratis, vad är egentligen poängen med att gå en kurs hos en språklärare? I det här avsnittet pratar vi om hur det är att vara privatlärare i svenska som andraspråk för vuxna och varför läraren och kursen...
read more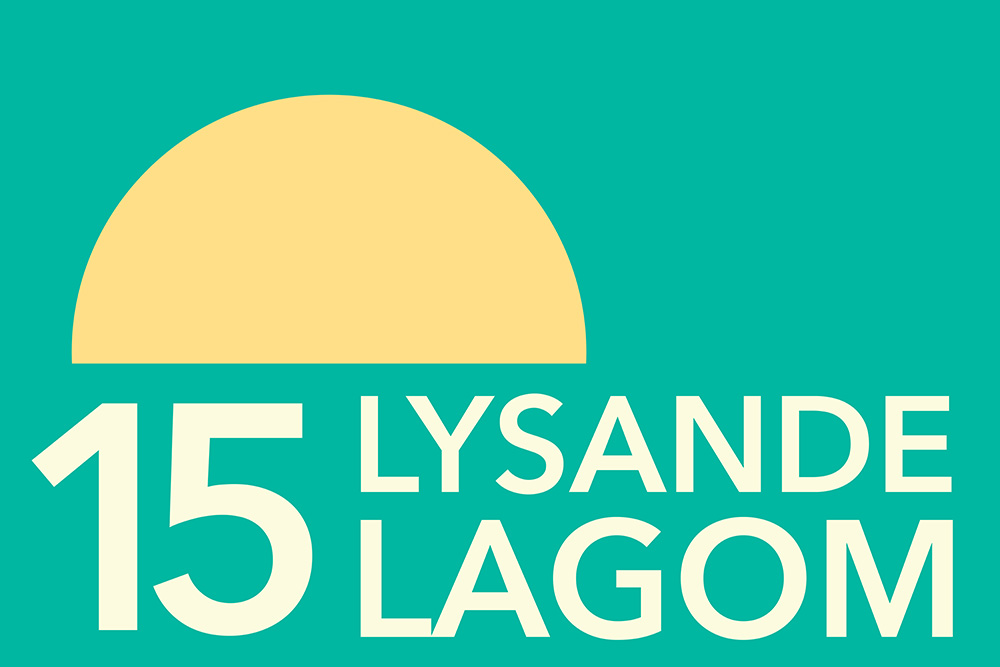 Finns det några svenska ord som inte går att översätta till andra språk? Ja, självklart, och vi listar några favoriter bland oöversättbara svenska ord, såsom "sällskapssjuk" och "våldgästa". Men vad menar man egentligen med "oöversättbara ord"? Är inte alla ord oöversättbara i någon mening, eller...
read more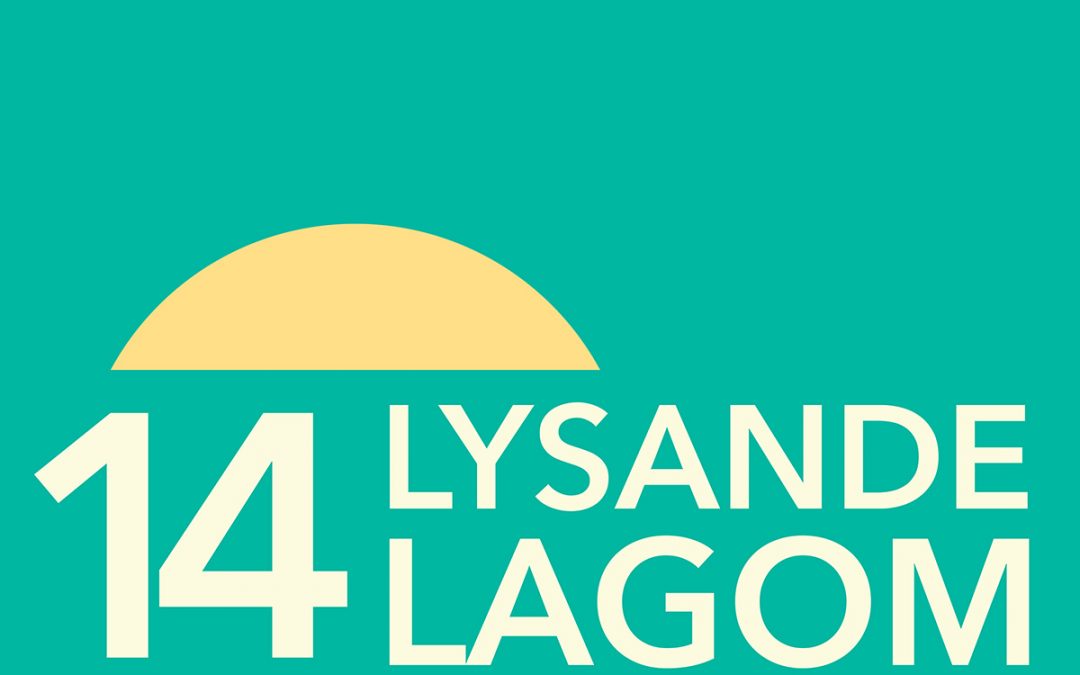 En sak som många som lärt sig svenska i vuxen ålder får höra av svenskar är "Du talar ju redan bättre än Silvia!". Varför har hon blivit sinnebilden av någon som är dålig på svenska? Är hennes språk verkligen så illa? Är det uttalet eller grammatiken som får folk att reagera? I det här avsnittet...
read more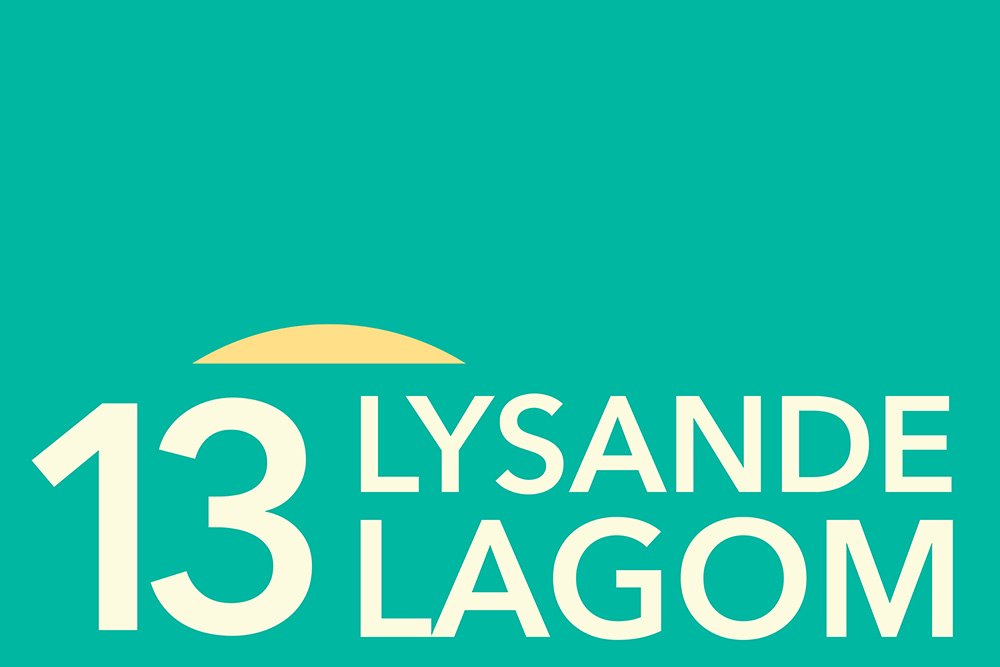 Vad som anses hälsosamt och nyttigt varierar mellan kulturerna. Vi pratar om hur svenska matvanor sågs som direkt hälsofarliga i Skottland, och hur lite kaffe eller en ynka öl i veckan kan ses som något väldigt onyttigt. Vad som är äckligt och smutsigt är också kulturellt betingat. För en svensk...
read more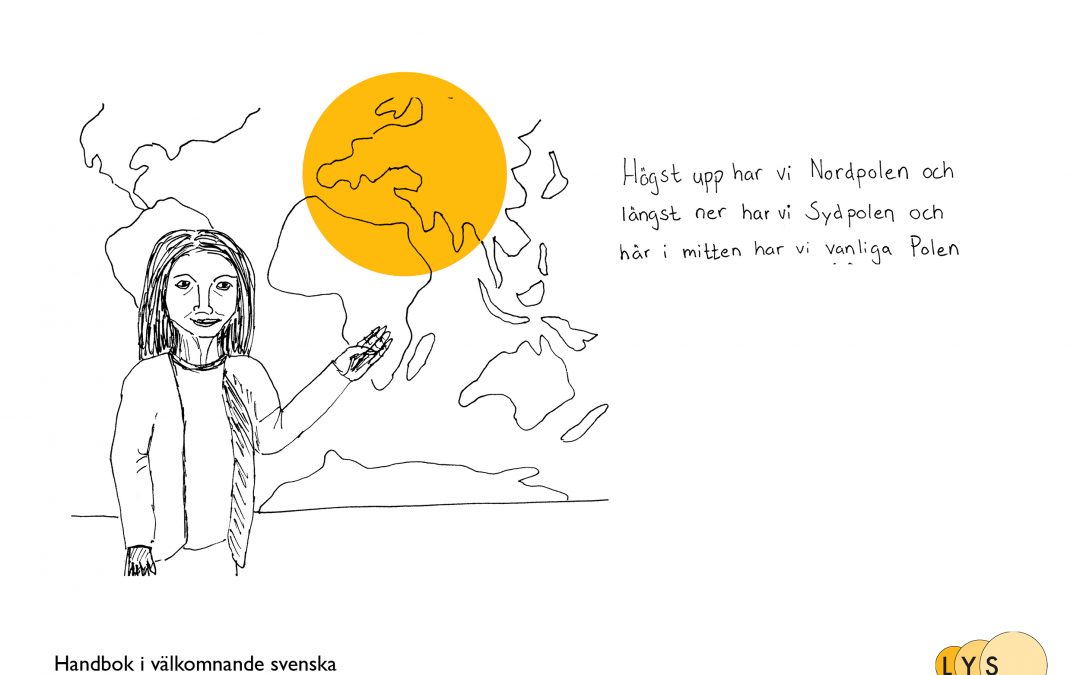 Hur mycket man förstår när man lär sig ett nytt språk beror inte bara på vad som sägs utan också hur och när det sägs. Du vet säkert själv hur tröttsamt det kan vara att hålla igång ett samtal i en bar eller restaurang, eller hur svårt det kan vara att fokusera några timmar in i ett extra segt...
read more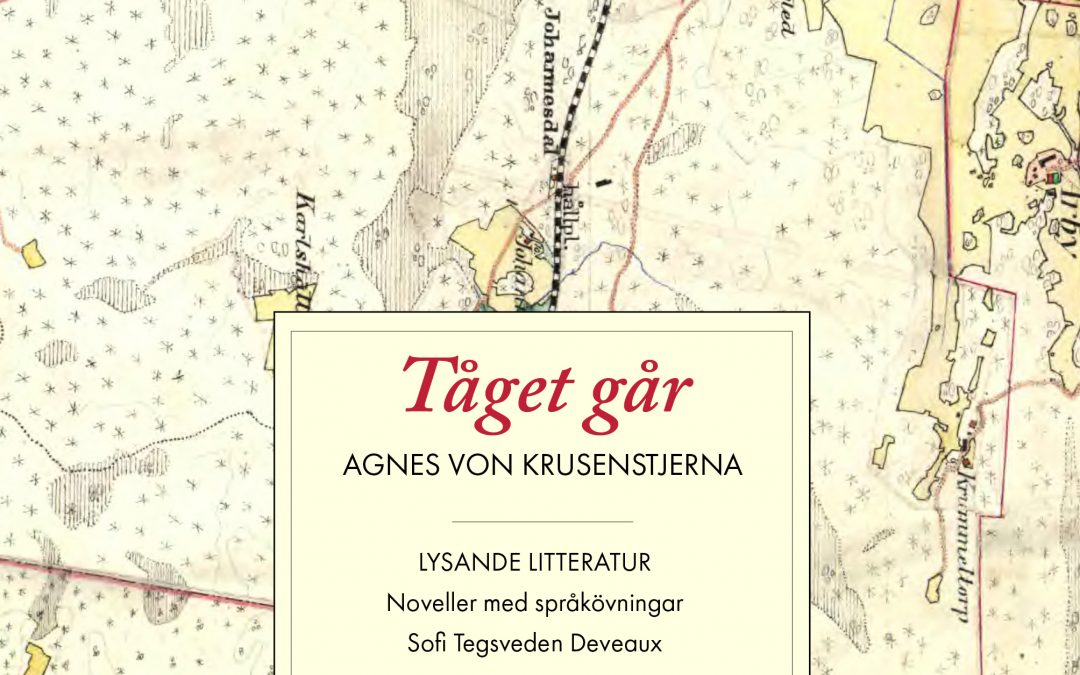 När min mormor (som jag inte hade någon egentlig kontakt med) dog, bjöds jag i egenskap av släktens bokmal in att gå igenom hennes bokhylla. Trots att hon inte ens hade någon gymnasieutbildning var hon en beläst kvinna, med ett tiotal hyllmeter skönlitteratur. Många författare kände jag igen,...
read more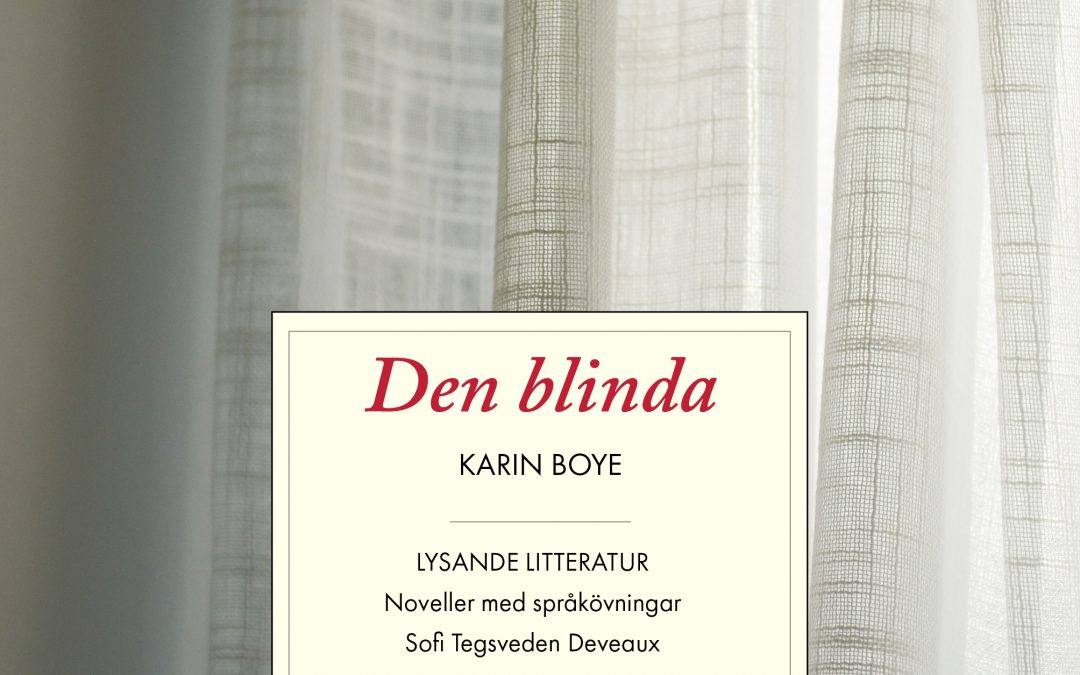 För de flesta svenskar skulle jag gissa att Karin Boye främst förknippas med lyrik, och eventuellt också romanen Kallocain. Färre känner till att hon även verkade som akvarellmålare och novellförfattare. Uppgörelser är en novellsamling från 1934. Originalutgåvan från Bonnier finns att läsa på...
read more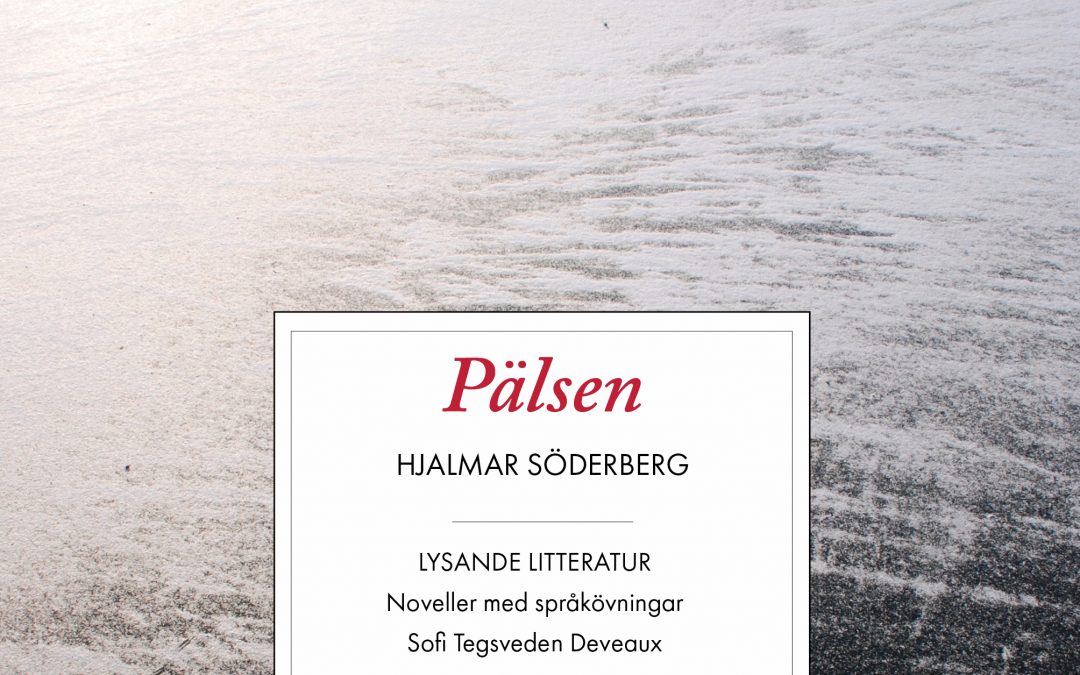 De flesta som undervisat i svenska som andraspråk eller främmande språk har nog läst och jobbat med novellen Pälsen av Hjalmar Söderberg. Om inte så är det här en utmärkt första novell för den som är på nivå B2 (GERS) eller läser SAS 2 eller 3. Det är ett klassiskt triangeldrama och huvudfrågan...
read more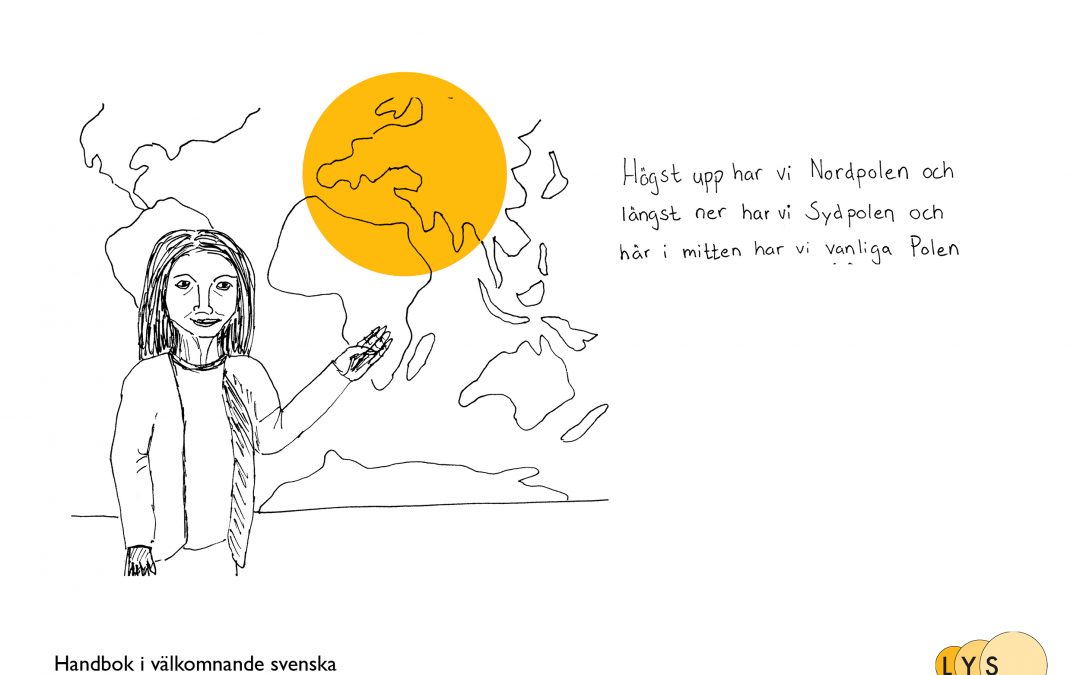 Den frågan får jag ofta av svenska arbetsgivare, som är osäkra på hur rättande av språkliga fel kan uppfattas av inlärare. Det finns faktiskt ett mycket enkelt svar på den frågan: Fråga! Ha ett samtal med inläraren om hans eller hennes preferenser och behov, och sedan håller ni er till er...
read more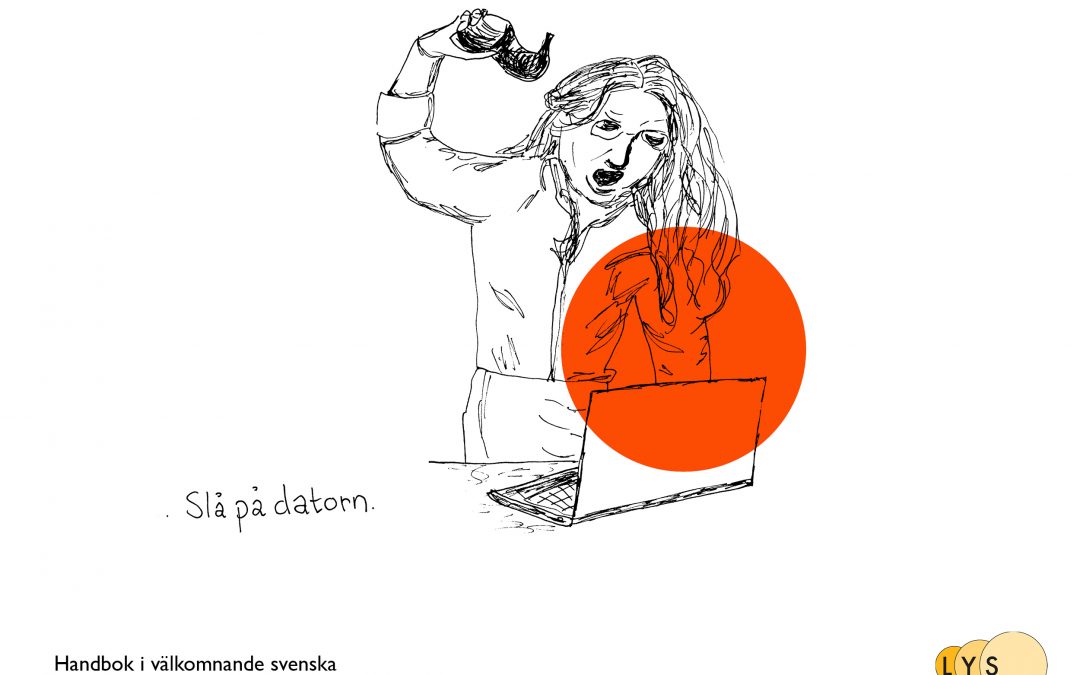 Som jag skrivit i ett tidigare inlägg handlar lyckad kommunikation om att hitta gemensamma referenser. Ibland är det lätt att fastna i språkliga beskrivningar medan man faktiskt mycket lättare gör sig förstådd genom att använda ett exempel. Om en vuxen inlärare undrar vad en dator är kan du helt...
read more
Tänk dig att du ska förklara begreppet konstnär för en fyraåring. Du kommer antagligen att förenkla resonemanget och inte gå in på samtida, experimentell konst, utan istället beskriva vad en klassisk bildkonstnär gör. Eftersom barnet själv säkert tycker om att måla och göra bilder är det kanske...
read more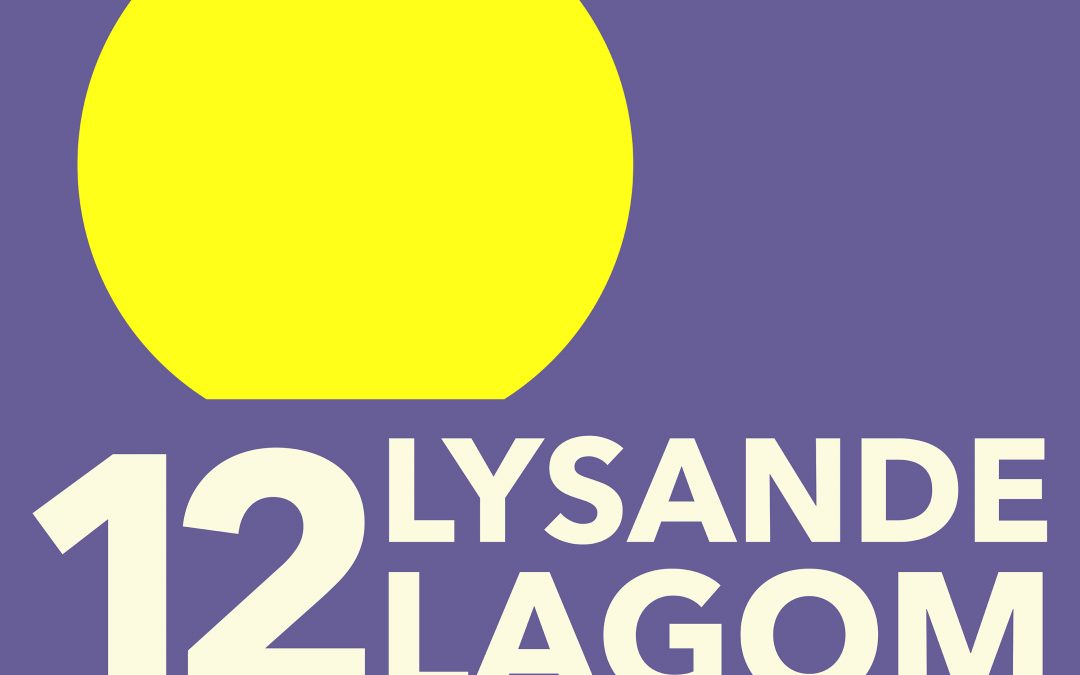 Att bli förälder är svårt, och det är att flytta till ett nytt land också. Vad händer om man gör båda på samma gång? Lysande lagom gästas av författaren Sarah Campbell, aktuell med boken Swedish for Parents, berättar om sina personliga erfarenheter av att flytta till Sverige med barn, diskuterar...
read more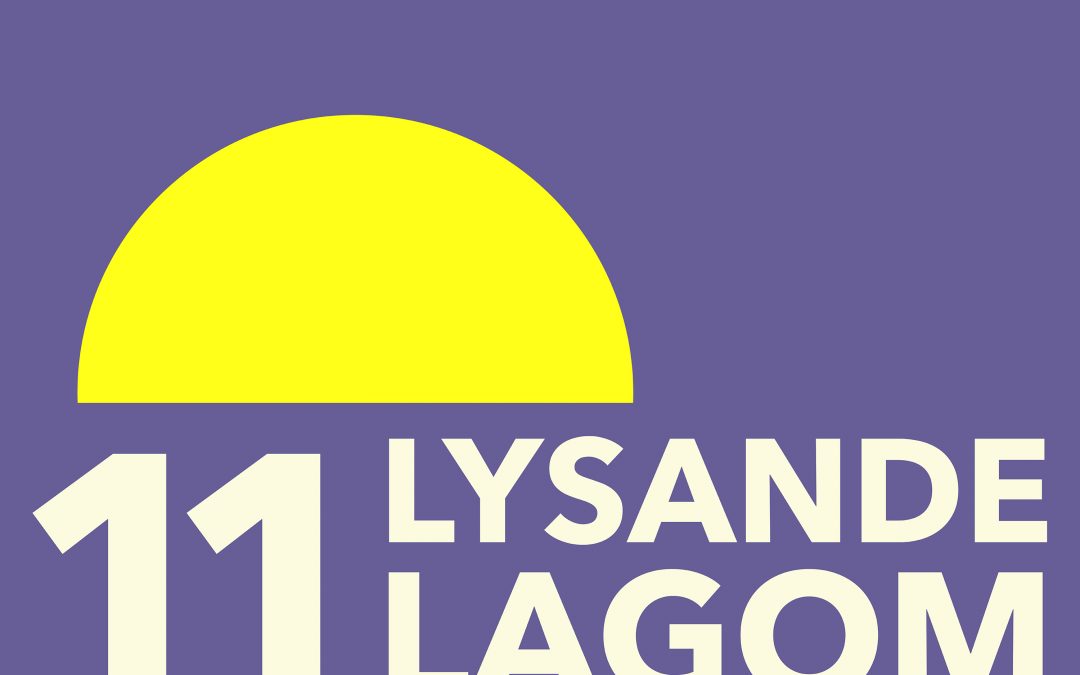 Ett interkulturellt förhållande kan kännas som ett äventyr där man får tillfälle att upptäcka och utforska nya sätt att se på sig själv och världen. När tvåsamheten blir en familj förändras dock den dynamiken, och det som nyss upplevts som exotiskt och spännande kan plötsligt bli ett hot mot...
read more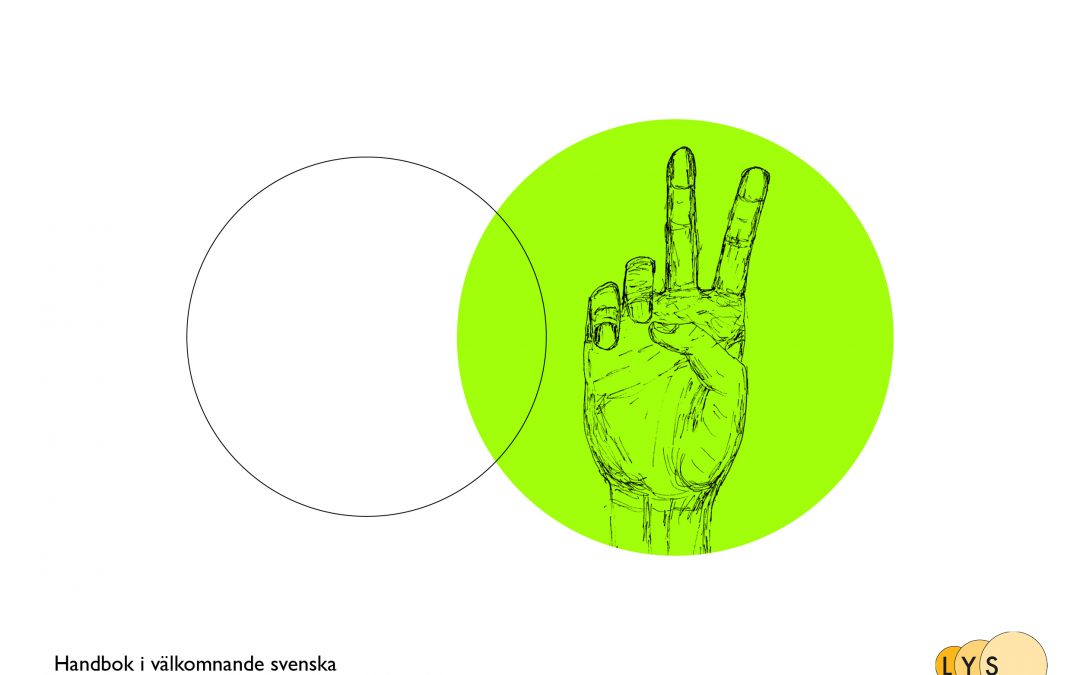 Oavsett vem man pratar med anpassar man sitt språk. När man pratar med sin chef använder man andra ord och uttrycksformer än när man pratar med sina barn. När man pratar med någon äldre kanske man höjer rösten och använder gammaldags formuleringar. Hur ska man då göra när man pratar med någon som...
read more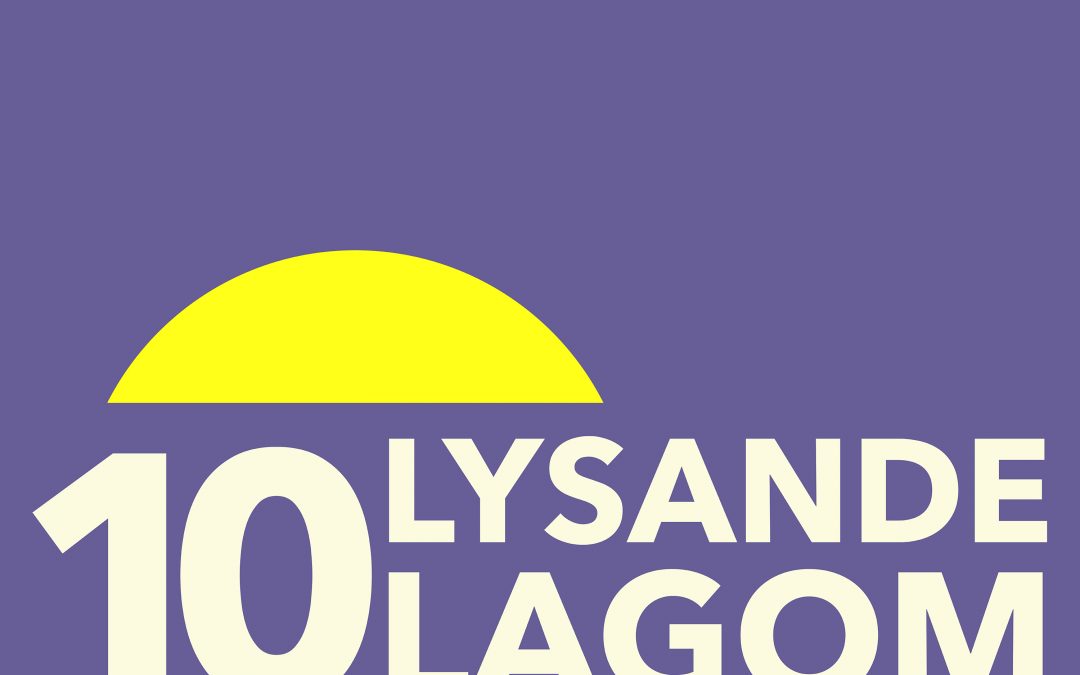 I den flerspråkiga familjen är ingenting gratis. Två luttrade föräldrar till tvåspråkiga barn slår sönder myter och föreställningar om hur "lätt" det är att bli fullständigt tvåspråkig under uppväxten. I kontrast till Sveriges mycket enspråkiga norm är det på en global skala vanligare att växa upp...
read more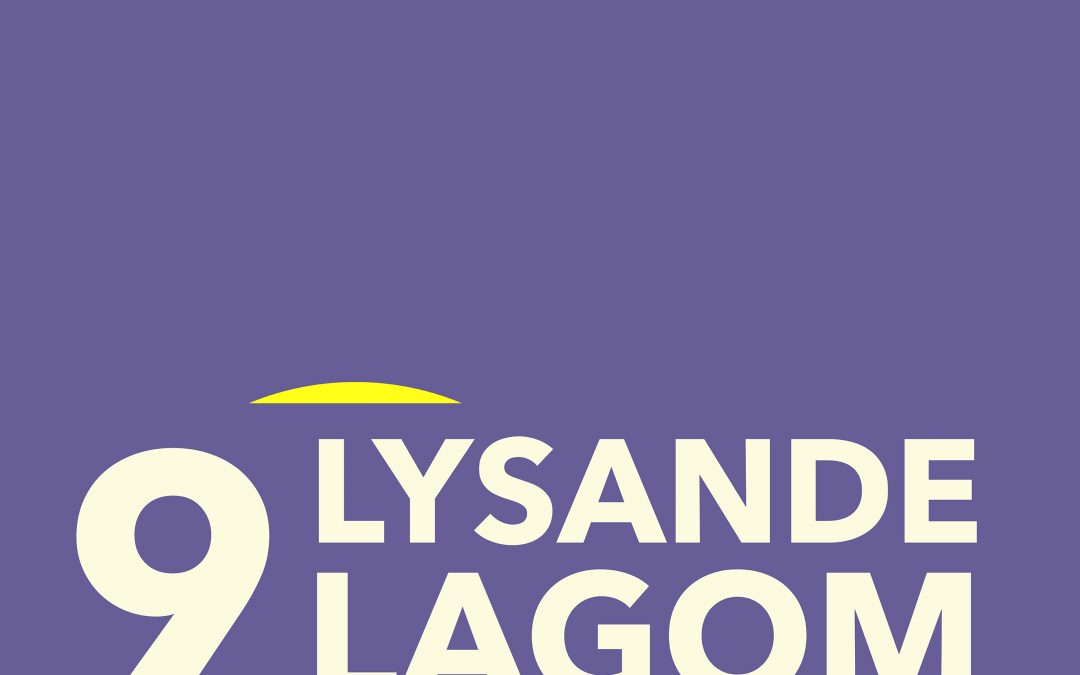 Den svenska synen på barn: kompetenta individer och samhällsmedborgare som kan bidra med perspektiv och åsikter i familj, skola och samhälle. Men varför får man inte aga dem? I ett globalt perspektiv har Sverige en ganska extrem syn på barn och uppfostran. Till exempel var vi först i världen med...
read more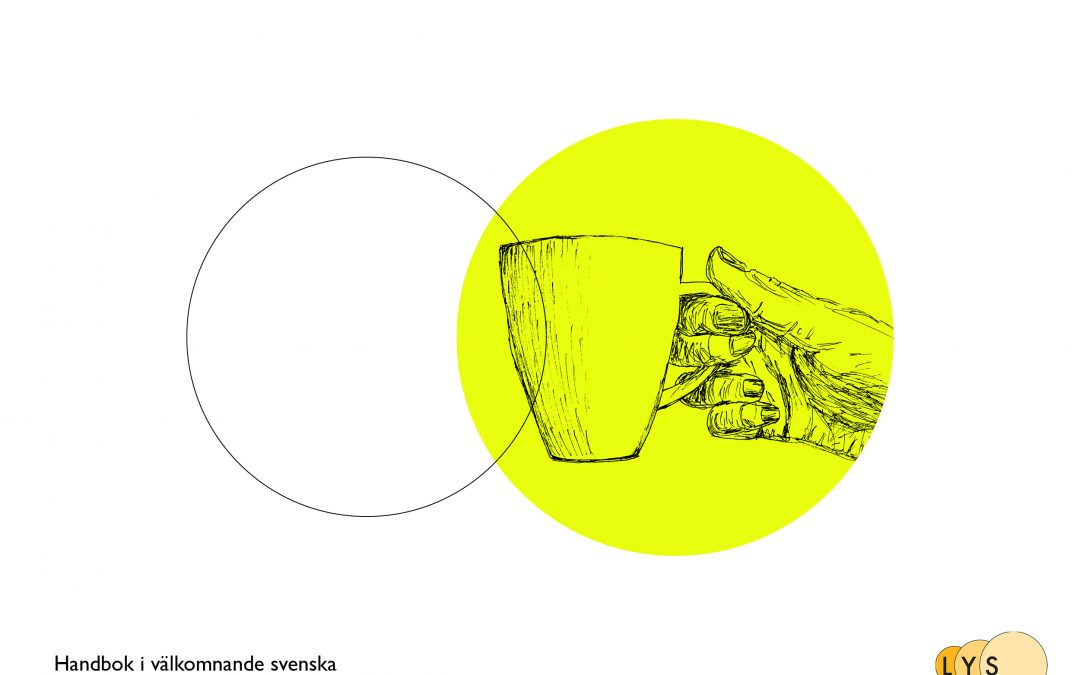 En viktig del av mitt jobb är att hela tiden vara del av den verklighet som jag pratar och skriver om. Därför är den praktiska undervisningen i svenska för vuxna en viktig del också för mig själv att utvecklas och lära mig mer om det svenska språket och den svenska kulturen, och hur det faktiskt...
read more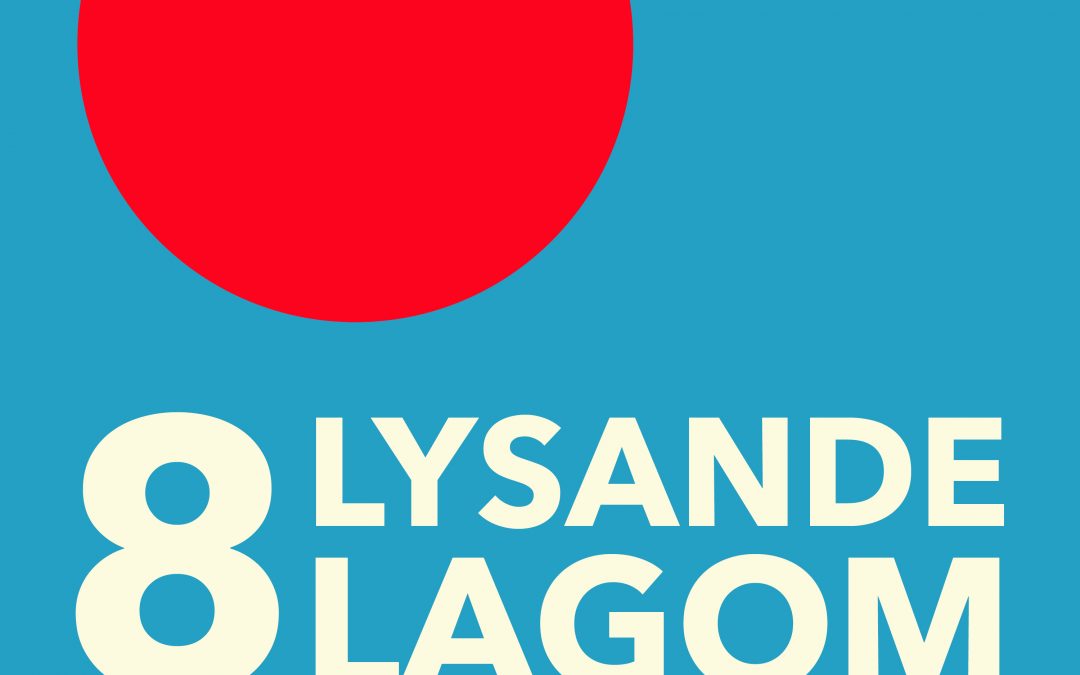 Svenska är ett svårt språk, tycker och tror många svenskar. Men vad grundar de egentligen det antagandet på? Språklärarna Emil och Molander och Sofi Tegsveden Deveaux reder ut vad som faktiskt är ganska lätt och vad som är svårt när man lär sig svenska som vuxen och landar i att grammatiken är...
read more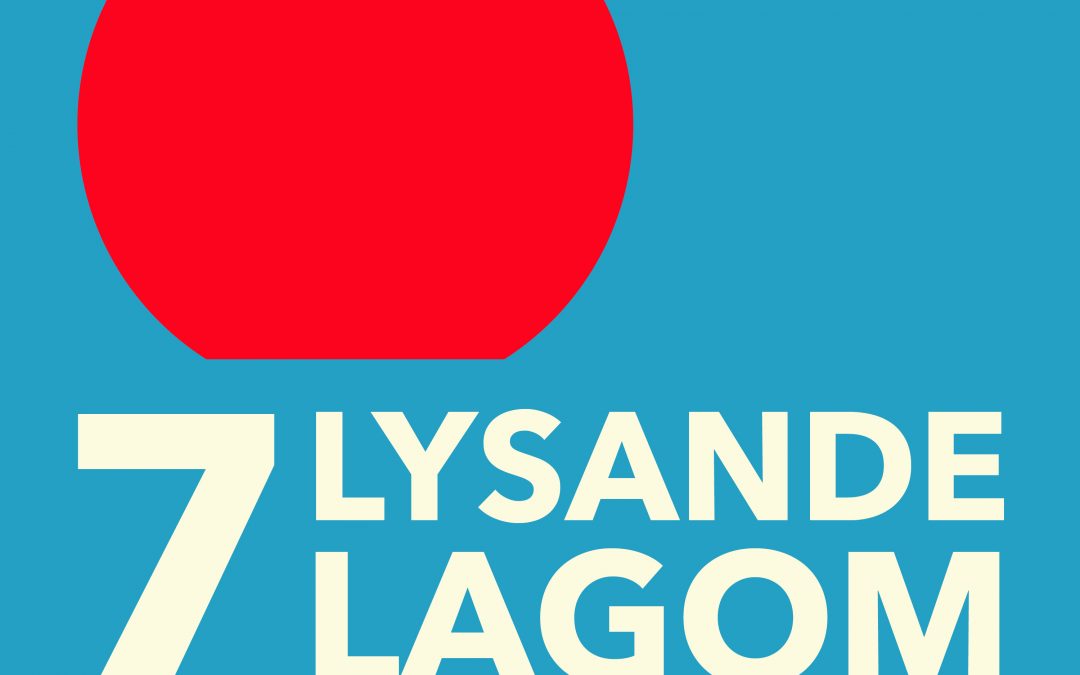 Är det typiskt svenskt att ha många möten? Gör den svenska konsensuskulturen att alla måste få tycka till om allt för att ingen ska känna sig överkörd? Många av våra utländska kursdeltagare verkar tycka det. Men vad är egentligen ett möte, och hur ska man veta vad som egentligen bestäms på...
read more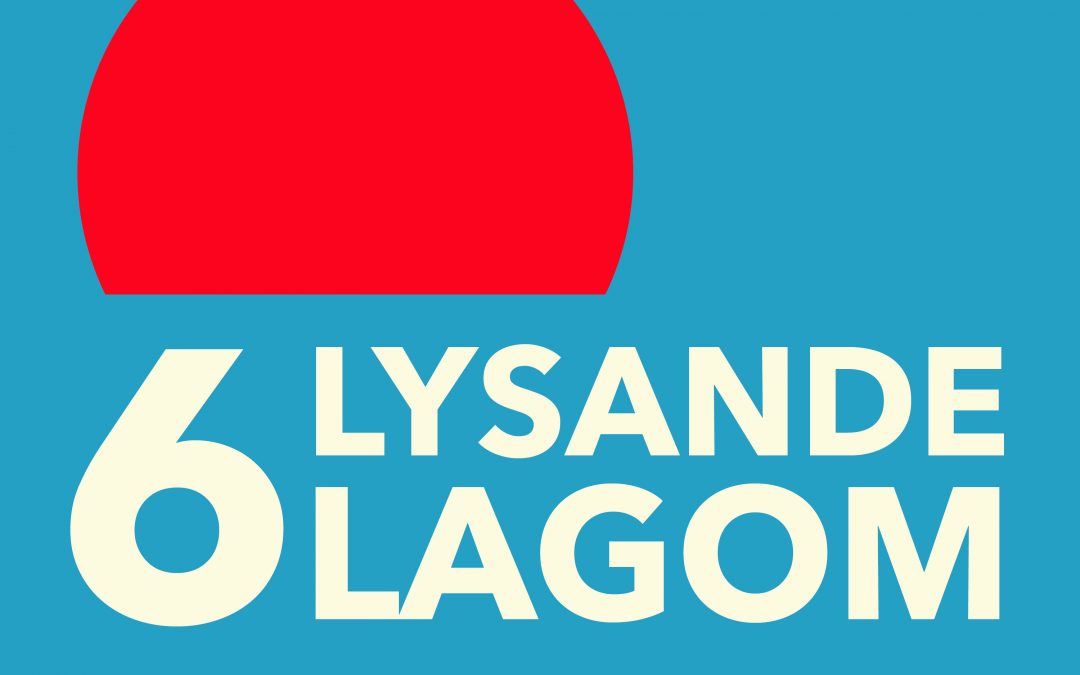 Vilket partikelverb är din favorit? Eller vet du inte exakt vad det är? Din utländska vän som lär sig svenska vet säkert vad det är och tycker förmodligen att det är en besvärlig del av det svenska språket. Här hör du dock två personer som älskar partikelverb! Partikelverb är verb som slagit sig...
read more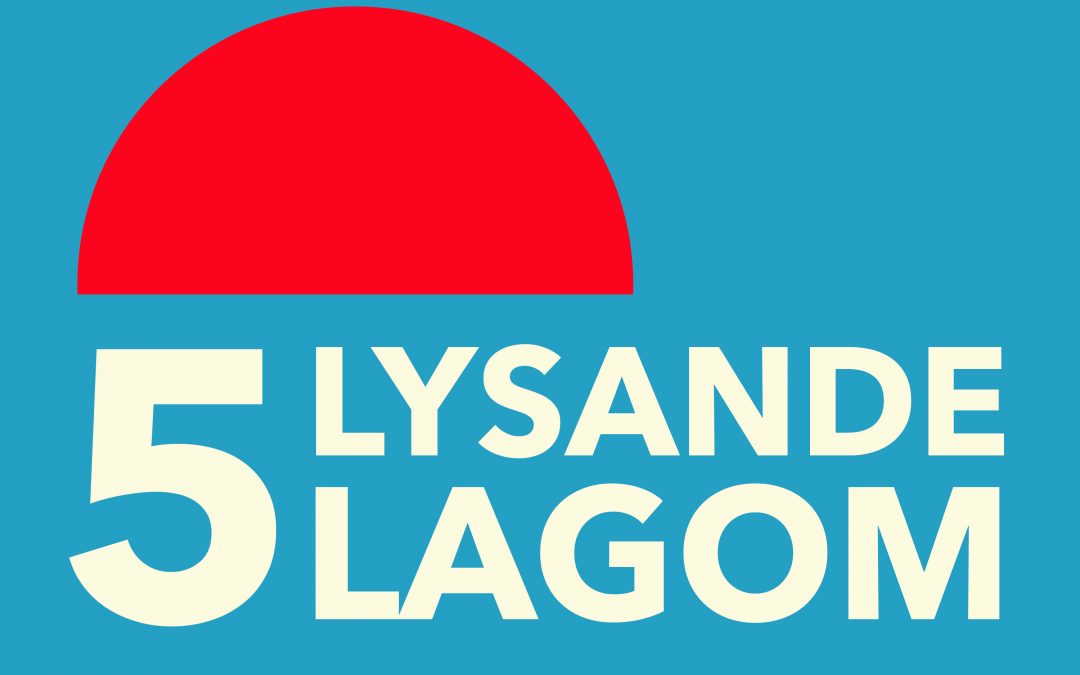 Hur många ord behöver man lära sig för att kunna arbeta i Sverige? En bättre fråga är kanske: Vilka ord behöver man lära sig? En infödd sjuåring kan cirka 10 000 ord, men förmodligen inte de ord som behövs för att jobba som till exempel läkare. Vilket ordförråd behövs då i kurser i...
read more