A gratitude journal inspired by one woman's quest for seeking light in the dark
Sarah Coats Chandler
In a world where we are constantly connected, we can often feel disconnected from ourselves. A steady stream of intrusions from modern life dominate our attention and leave little time to reflect and be thankful. Internal and external pressures to be constantly busy, to consume more and be available to others can feel overwhelming. A loss of self or displacement can happen to any of us, triggered by a move, a career change, a birth, a death. Or it could just be life. It is all too easy to become lost in the whirr of the every day.Catching Snow is one woman's journey to be thankful for all that life has to offer — and a gratitude diary to inspire others to reconnect to what matters most. This book gives you the space, inspiration and courage to see the light where there is darkness, to look beyond the bleakness or the seemingly impossible. To try to catch snow.
Catching Snow has been translated into Swedish: Fånga snön.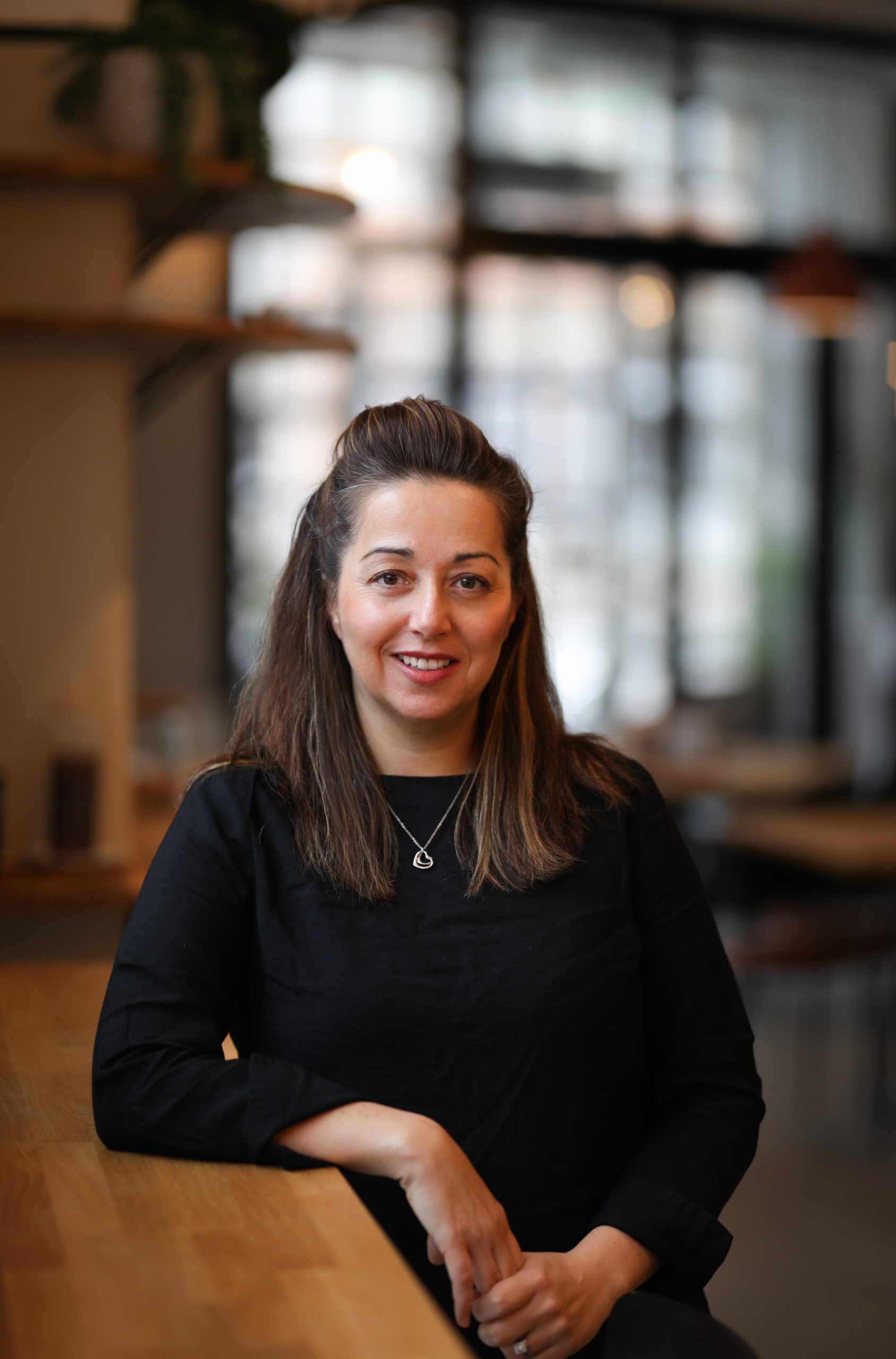 Sarah Coats Chandler
Author
Sarah Coats Chandler is a 40-something-year-old Australian woman living a life unexpected. Random life choices made throughout her 20s and 30s have seen her live and work in the UK, Ireland, Spain and Sweden. To pay the bills, she is a writer and editor in the commercial world, but her real passion is exploring the emotional, professional and physical impacts of living in foreign places and experiencing life through a foreign lens.
Sarah is the author of Fånga snön/Catching Snow.
Interview with the Author
Why did you write Catching Snow?
I moved to Sweden in the summer of 2015. A new mother, in a new country, navigating a culture, language and a lot of paperwork and bureaucracy. The summer months went by in a flash, but as the cold and dark crept in, I was finding myself feeling lost and in some ways, questioning the life choices that I had made.
A fleeting comment on Facebook about Advent made me look at what Advent meant. A pretty sketchy Google search told me that it was a period of expectant waiting and preparation for both the arrival and return of Jesus. It also mentioned a practice of giving a daily devotion. As I state in my very first thanks, I am not a religious person, but something struck a chord with me. Christmas and certainly the lead up is so commercialised and there is so much pressure to consume that my immediate thought was anti all of that. And the idea of doing a thanks each day of Advent randomly popped into my head. I also wanted to reconnect with things that were important to me, even just in reflection.
So you didn't actually plan to make it a book?
I guess Catching Snow has been an evolution, not planned as book or gratitude journal as it has turned out. Over the next four years, life had some serious ups and downs. And while I don't mention these in my gratitudes, you can probably read between the lines, which I think is what will appeal to a lot of people.
What was the most difficult part of it?
It was actually harder than you'd think to come up with a unique thing to be thankful for, for 24 days in a row. Which kind of says something about our lives. I tried not to repeat things, but there are some overlaps. I think it's interesting in retrospect looking at what those are. Space and nature come up a lot, which is important for me. I grew up in Australia but have spent most of my adult life in the UK and Ireland and now Sweden. So I think nature and connecting to nature resonates from my childhood and I've really missed it. Being in Sweden has amplified that but also given it back to me. I am extremely grateful for my family, in particular my children. In the chaos of everyday life, we can often dismiss the beauty and immense love of being a parent. And I try and remind myself everyday that this is something treasure.
Why should you read this book?
I think a gratitude journal is a something that I think most people could use at some point. It doesn't have to be a big commitment, but it could be something you dip in and out of. Being able to have space, both physically and mentally, to capture your thoughts is quite rare in the times we live in. We all have feelings that we want to capture, or things we should or want to be grateful for, and Catching Snow gives the inspiration and space to explore those.