berättelser mellan platser
Joshua Kent Bookman
174 pages
Thomi, the Frenchman, has been hired by his girlfriend Elisa, the American. His task is to map her mother's immigration from Itality to the US. Thomi knows very little himself but makes most of it up, getting inspiration from pieces of literature related to migration.
close to elsewhere is a deconstructed family saga over three generations and two continents, where reality is mixed with the wish for such. The everyday life that constitutes the urgency of now is intersected with journeys in time and space to re-awaken flavours, smells and sensory impressions from elsewhere.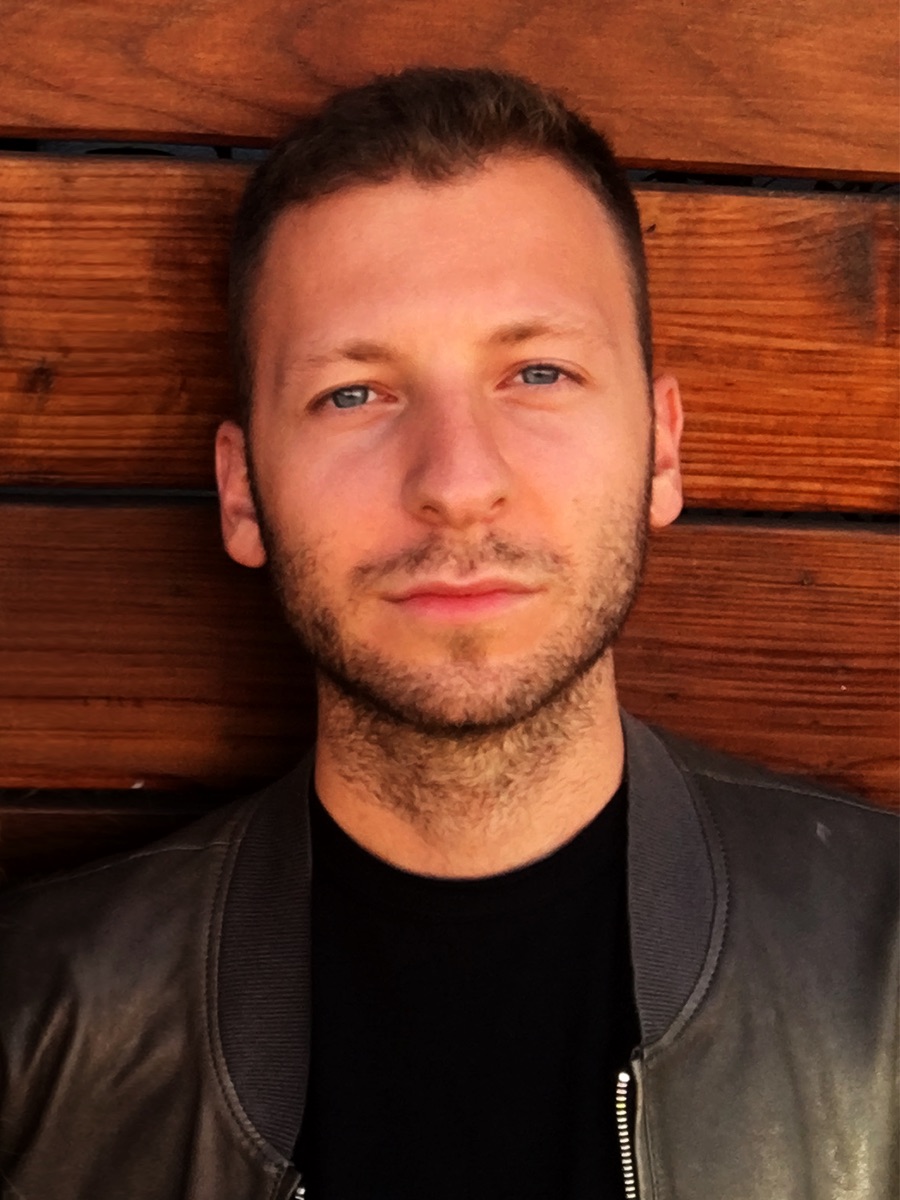 Joshua Kent Bookman
Author
Joshua Kent Bookman is an American author and artist, fascinated with the sensual experiences of space and place. He is a keen learner of languages and has lived in France and Italy as well as his home country.
Joshua is the author of close to elsewhere [Hitom].
The Project
In Hitom [Close to Elsewhere], Bookman borrows characters, narratives and feelings from existing pieces of literary fiction on migration and travelling. He is looking for the personal perspective and focuses on the human interaction with its immediate and distant environments. These fragments are syncreticised into contemporary life, where they instigate new meaning. The reader is reminded that migration is not a new phenomenon and that it affects also those that are comfortably travelling into the digital world.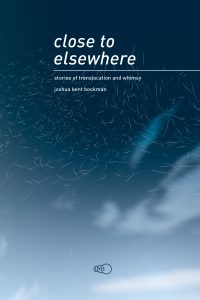 TOMAS TRANSTRÖMER
 (1931-2015)
Swedish
Poet, psychologist & translator
Friends, You Drank Some Darkness (1975)
Bright Scythe (2015)
STIG DAGERMAN
 (1923-1954)
Swedish
Journalist & writer
Sleet
VILHELM MOBERG
 (1898-1973)
Swedish
Journalist, writer, historian & debater
The Emigrants
SELMA LAGERLÖF
 (1858-1940)
Swedish
writer & teacher
Jerusalem
The Wonderful Adventures of Nils
JHUMPA LAHIRI
 (1967-)
American
author
Rice (2009)
MARIO PUZO
 (1920-1999)
American
Author
Screenwriter & journalist
The Fortunate Pilgrim (1997)
MELANIA MAZZUCCO
 (1966-)
Italian
author & translator
Vita (2006)
WILLIAM CARLOS
WILLIAMS
 (1883-1963)
American
Poet & physician
This Is Just to Say (1938)
BRAD McQUAID
(19"- )
American
Video Game Designer
EverQuest (1999 release)
The Designer
Andy Bolton is a designer. This is his first published book design.
Struggling to find a method to reflect the book in it's design, a reading of an early draft of close to elsewhere hinted at images, colours, themes and words that could define a graphic direction.
pale light, fog, wind, thickening, simulations of nature, birds skirting across water, smile in loss, no apparent pattern, meticulous, rhythm, ripples, cracked skin, lichen
The book's themes of natural, chaotic, interwoven, overlapping and repeating patterns was found in the images and movements of birds, in particular the mass migration or murmurations of starlings. The cover illustration is derived through a process of collapsing and tracing footage of these aerial performances.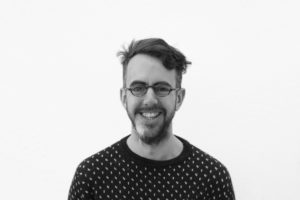 Collaborating across three time-zones with Sofi, the editor, and Joshua, the author, pushed the cover design through its nascent/awkward stages of "like a corporate manual" and then to "post apocalyptic" to an image that is reflective of the experience contained within the novel.
For the content of the book an internal logic, structure and style is used to help orientate the reader. With other book typologies such as dictionaries and thesauri used to inform the design of unique sections such as the glossary and legend.