LYS presents
The inaugral
Golden Can Award

Celebrating the best of the worst English language corporate ad writing blunders
english that makes you laugh
english that makes you cry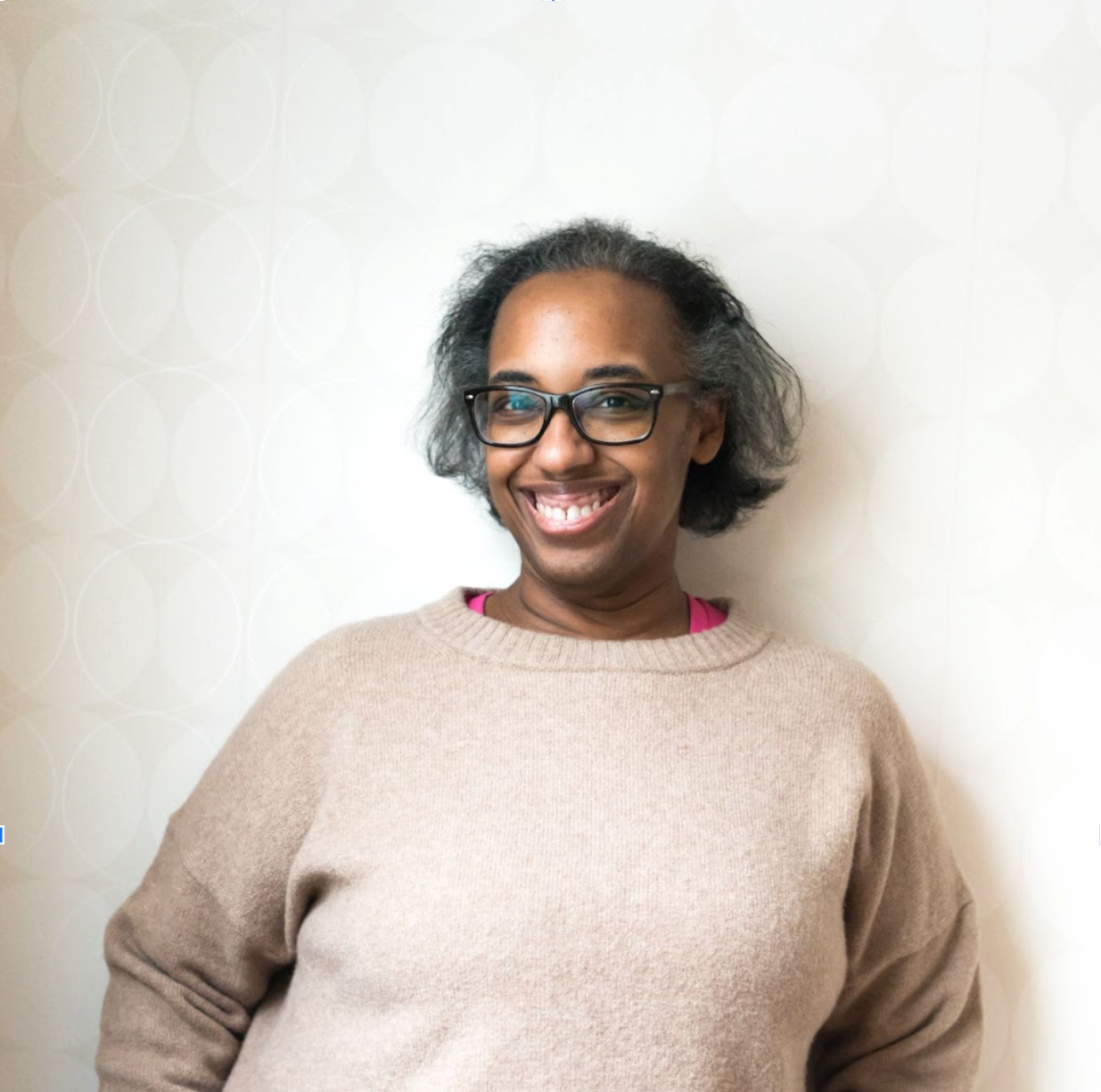 Kim Golden
Author and Copywriter
Kim Golden is a bestselling author of romantic fiction. Originally from Philadelphia, she moved to Sweden for love in 1995. When she isn't writing fiction, she's a copywriter at Ikea.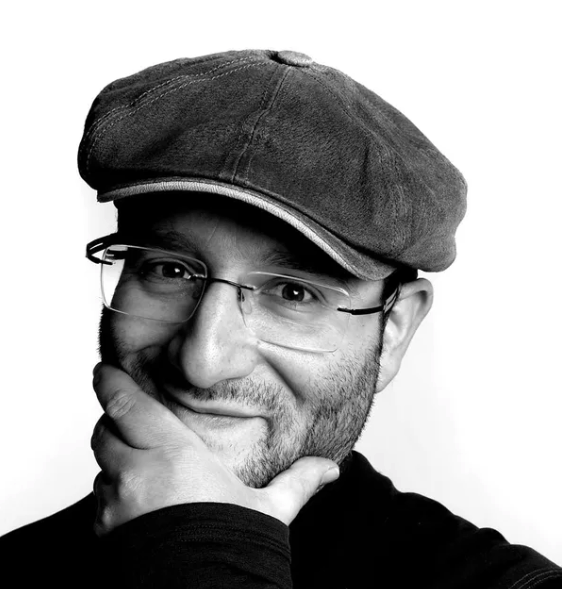 Ben Kersley
Comedian
Ben Kersley performs comedy in English or Swedish, records voiceovers and has acted on stage, screen and the wireless. He founded the comedy club LKPG HA HA!, The Linköping Comedy Festival and Laughing Stock – English stand up in Stockholm (tickets on sale now).
With comedian Al Pitcher, Ben wrote the SVT sitcom 'Pitcher på paus' and produced and directed their feature length road movie, Big In Sweden, which won Best Feature at The International Road Movie Festival 2019. In 2021, Ben won the prestigious Lars Winnerbäcks Stiftelses Pris – Nyponet, for his contribution to Linköping's cultural life. 
He hates bad copy.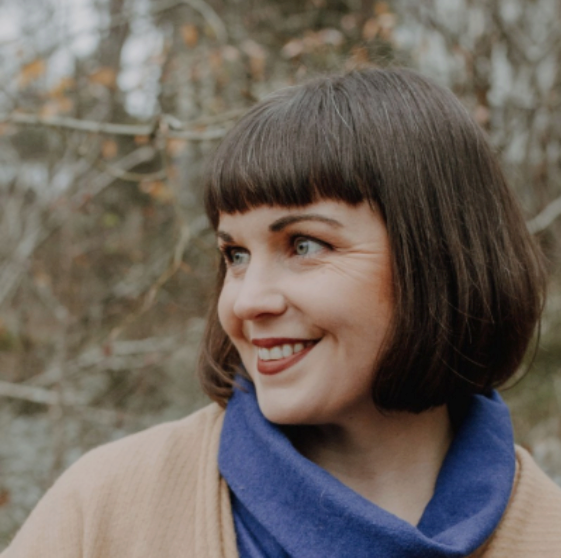 Jane Ruffino
Content Designer
Jane Ruffino is a content designer, UX writer, and contemporary archaeologist. She has a background in journalism and radio documentary, and has worked with commercial content since the late 2000s. With her content design studio in Stockholm, she works with clients from across Europe and the US. She's also a PhD candidate in the archaeology of the Internet.
Jane loves the ways different cultures and groups use English, and has a real love for Swenglish as a spoken dialect. But when it comes to copy and content, that love starts to weaken.
She lives in Stockholm with her partner, their toddler daughter, and the very best dog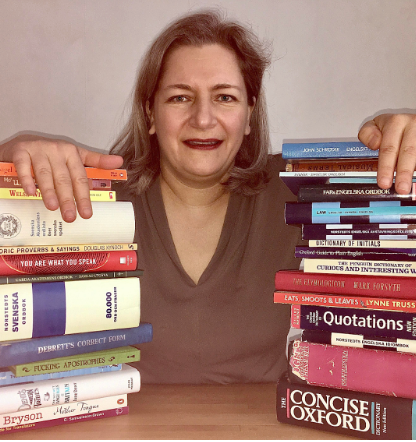 Eva Tofvesson Redz
Translator
Eva Tofvesson Redz is an authorised translator from Swedish to English. She started her career handling advertising copy for clients such as Disney, Sony Ericsson and Johnson & Johnson. Since her transition into the government sector, she has admonished government officials at the Ministry for Foreign Affairs for their Swenglish, debated the finer points of English grammar with civil servants at Statistics Sweden, and most recently, rewritten the English of auditors at the Swedish National Audit Office. Although she has not won any awards, she is a contender for the Mother Teresa Award of Patience for her dealings with professional amateurs of English. Oh, and she hates bad copy. To be announced
Jury member To be announced
Jury member To be announced
Jury member
17 February
opening for nominations
4 April
closing for nominations
21 April
opening for voting
27 April
voting closes
28 April
book launch: we can english
4 May
presentation of shortlist
18 May
the jury selects the winner
award ceremony
Sweden, land of elks, modular furniture and upper-lip tobacco, has a strange quirk — its love for using English in its advertising, written with no help from native speakers. This freshly-arrived Irish immigrant's natural reaction was to collect as many examples of this terrible yet hilarious English ad copy as possible. 
Presented here, with the question:
CAN YOU ENGLISH?
Paddy Kelly, born in Ireland, escaped to Sweden to avoid being a farmer. A longtime writer, published in places ranging from The Irish Times, and The Local Sweden to Analog Science Fiction, he now works with coding and innovation. Among his hobbies are belly dance, board gaming, and, perhaps ironically, farming.
Title: We Can English: Sweden's Biggest Fails in English Ads
Author: Paddy Kelly
Language: English
Publication Date: 28 april 2022
Number of pages: 144
ISBN: 978-91-89141-32-2
Allting låter lite bättre på engelska, vilket har gjort det till det inofficiella reklamspråket i Sverige. Egentligen gör det inte så mycket om det man säger inte betyder något, för det låter i alla fall coolt.
När irländaren Paddy Kelly flyttar till Sverige blir han först chockad över hur svenska reklammakare misshandlar hans språk, men sedan inser han att alla konstiga formuleringar, antydningar och syftningsfel kan vara en källa till glädje och till och med ett sätt att komma närmare svenskarna.
I We Can English bjuder han på ett urval av svengelska grodor, samtidigt som du får lära dig mer om livet som irländare i landet lagom.
Det här är inte en bok som ger dig svaren på alla dina språkfrågor, men du kommer garanterat att
BLI MER OSÄKER PÅ ENGELSKA.
Title: We Can English: Reklammissar på världens bästa svengelska
Author: Paddy Kelly
Language: Swedish
Translated by: Sofi Tegsveden Deveaux
Publication Date: 28 april 2022
Number of pages: 136
ISBN: 978-91-89141-33-9
Original Title: We Can English: Sweden's biggest fails in English Ads (ISBN: 978-91-89141-32-2)