Praktisk övningsbok i journalspråk för utländsk vårdpersonal
Emil Molander & Johanna Lindeberg Solheim
A practical and applicable exercise book for healthcare professionals to learn Swedish. 
Journalsvenska is a must on any reading list in medical Swedish on level B2 (CEFR) and above. The book can be used as course literature or for self studies and gives the learner linguistic tools for interpreting, writing and dictating medical records according to Swedish practice.
Typical linguistic structures in medical records.

Explanations on grammar and exercises on commonly used constructions in medical records. 

Explanations and exercises on verb tenses and temporal prepositions. 

Advice and exercises on pronunciations for better dictation. 

Listening exercises and dictates of fictive medical records. 

Common abbreviations and acronyms.
This book is the result of the teachers' extensive experience of teaching Swedish language and writing practice international doctors and medical secretaries. The idea is that advanced courses in medical Swedish should include vocabulary, terminology and clear examples of what medical records should look like to enable a good reading experience by peers as well as patients and their family.
Journalsvenska is the second book in the series of advanced medical Swedish. Läkarsvenska was published in 2019, and Patientsvenska will be available late 2021.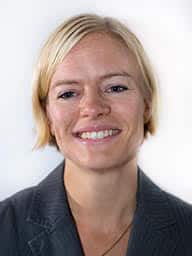 Johanna Solheim Lindeberg
Author
Johanna Solheim Lindeberg is the Education Manager at the programme for medical secretaries at Campus Nyköping. She has a Master in bio-medicine and has had various position within the field of medical training and communication.
Johanna is the c-author of Journalsvenska, publication date April 2020.